People often ask, "Why should I outsource cleaning services?" or "Can commercial janitorial services save you money?" These are good questions. Equally important is the answer provided by a professional commercial cleaning services company you are considering hiring.
If the company's answer starts and stops with saving money, you might be better off looking around. Pricing is an important consideration, of course. For example, many professional commercial cleaning services can help you do this by reducing staff payroll and insurance expenses. Yet often, these savings are offset by add-on fees designed to allow commercial cleaning services to cover their costs in these areas. This is why it is crucial to know what services are—and are not—included and at what cost before signing a contract.
Important Considerations
Below are five reasons that the right professional cleaning services provider will include when answering the question, "Why should I outsource cleaning services?"
Infection prevention. Especially in today's increasingly germ-conscious world, walk away from facility maintenance companies that don't highlight their infection-prevention processes and procedures. The provider should emphasize how its commercial cleaning team will create a clean, healthy environment for building occupants.
Staffing. Anyone who has managed an in-house cleaning team knows that staffing can pose serious challenges, especially given current labor shortages. Outsourcing leaves it to the commercial cleaning services provider to handle these challenges—everything from recruitment and hiring to scheduling and covering worker absences. If a professional commercial cleaning services provider you are considering isn't highlighting its staffing capabilities, dig deeper. Check with their clients to ensure staffing hasn't been a problem. The last thing you want is to be without workers when you need them most.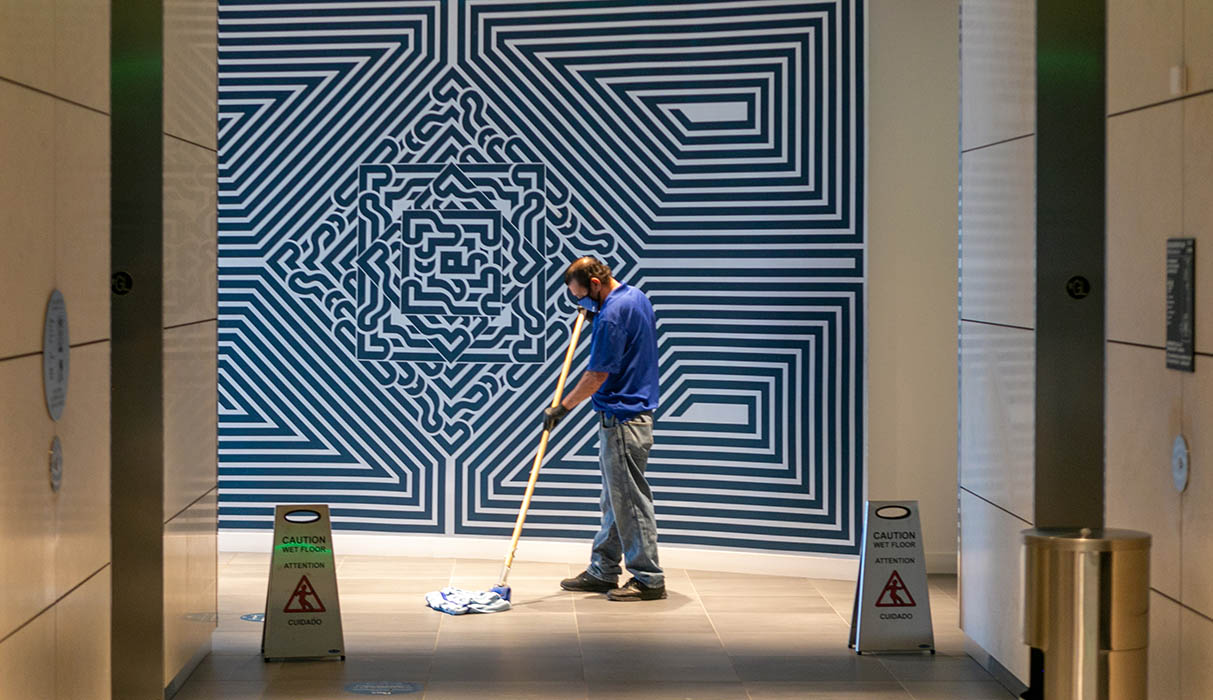 Training. It can take up to six months or more for an employer to break even on the money it spends to bring a new hire up to speed. This is assuming the employee stays. It does not take into account the cost, quality, or time the training takes away from other tasks. Commercial cleaning services absorb this cost and time investment.
Compliance. Keeping up with the host of federal rules and regulations associated with facility maintenance can be demanding for any in-house custodial team. When the work is outsourced, it is up to the contracted cleaning services company to ensure the facilities are fully compliant.
Prevention. The best facilities maintenance companies are trained to look for potential safety and maintenance issues and report them to the appropriate person(s) before they become full-blown hazards and/or require extensive and expensive repairs.
Commercial Cleaning Services Near Me
If you are looking for a professional commercial cleaning services provider to take care of your facility so you can concentrate on your other business responsibilities, visit www.servicon.com/services/commercial.