Before the COVID-19 pandemic, the goal of some commercial cleaning services providers was to have the facility look clean. If it looked clean, most people, including building owners and occupants, assumed it was clean. However, the pandemic turned the spotlight on cleaning for health, not appearance, which Servicon has always advocated. Now people are judging the facilities by more than looks alone. They want to know that a surface is pathogen-free. They also want to know when a surface or an area was cleaned and what cleaning process was used.
For most commercial cleaning services providers, this information can be hard to track and even harder to have at their immediate disposal so as to enable them to provide this information to building owners and occupants.
Servicon has this data available in real time, by location, building, floor, process, even the personnel performing the work thanks to CrowdComfort.
Comfort in a Crowd
CrowdComfort is the new cleaning mapping and analytics program we recently adopted to ensure quality and instill confidence that your complex facility is clean, safe, and healthy.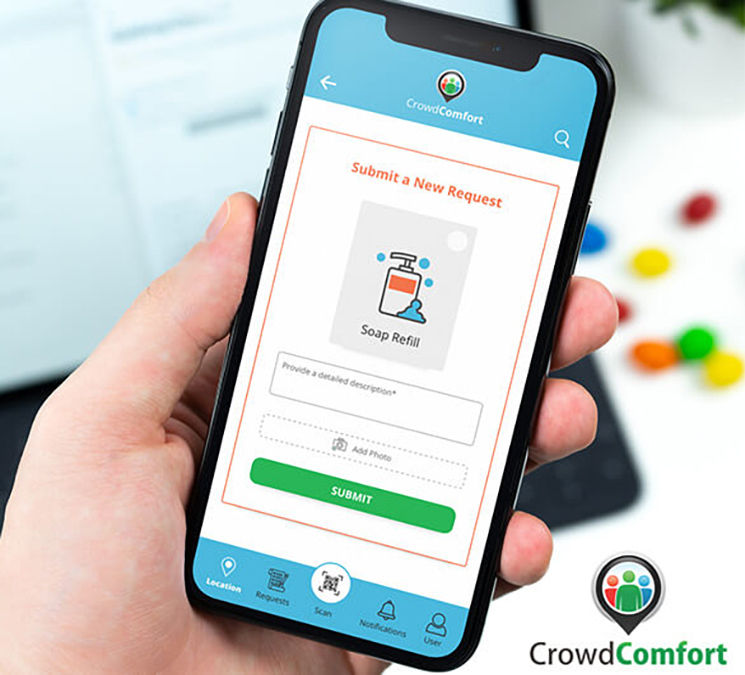 CrowdComfort's many valuable features and benefits include:
Real-time tracking of cleaning by type, location, and personnel
Complete cleaning compliance documentation
Full historical reporting and audit trail by location, time, staff, and compliance standards
Quickly updatable data to respond to changing needs and assignments
Near real-time map and on-site digital signage to show building occupants the frequency and thoroughness of the cleaning of their spaces
Training and implementation in less than 30 days
Quick expansion of the scope of work
Full customization capabilities to meet unique cleaning needs for each floor plan.
Enhanced return on your cleaning investment.
A Smart Choice
CrowdComfort is just one of the new technologies Servicon has adopted in recent months. Another tracking technology we currently use is SmartInspectTM data tracking software. The system is used in tandem with workers' and managers' smartphones or iPads to provide a two-pronged approach to ensure the quality of all our commercial cleaning services. The combination brings our continuous improvement efforts together on one manageable dashboard.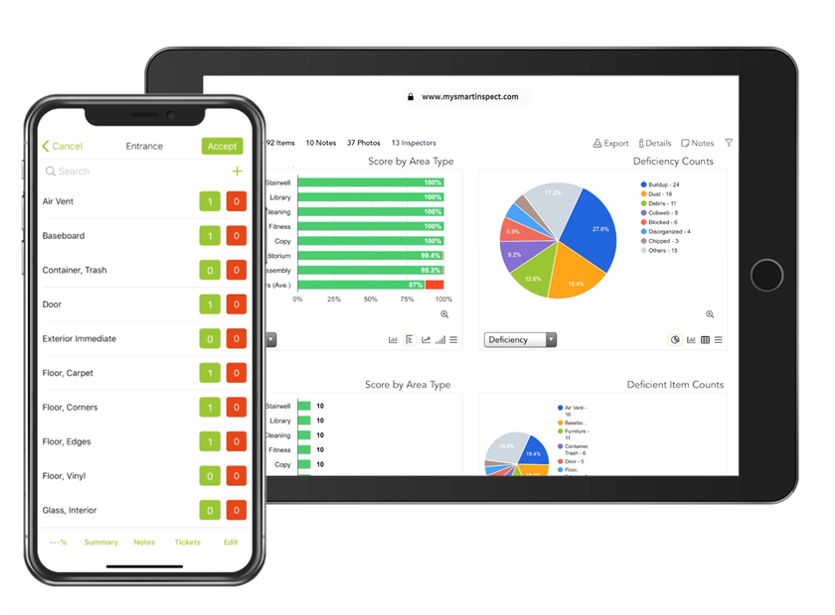 The SmartInspect software allows us to:
Collect and record data in real-time
Gather data that includes site variables, such as building, floor, and zone
Attribute the data to the specific area cleaned
Track individual employee performance trends
Identify any issues and provide preventative solutions.
Science-Backed Innovation
At Servicon, we never jump on the latest fad. We base our decisions on scientific data afforded us through our partnership with The Infection Prevention Strategy (TIPS) and real-life testing. Find out more about the Servicon advantage when it comes to innovation.
Commercial Cleaning Services Near Me
California-based Servicon is a leading commercial cleaning services provider for complex facilities ranging from healthcare, aerospace, and entertainment to municipal and manufacturing. For more information, browse our website. Questions? We're here to answer them online or at 310-204-5040.