Commercial Floor Cleaning
Maintaining a professional and welcoming environment is vital to keeping your commercial space clean. One of the most important aspects of commercial cleaning is ensuring that your floors are consistently clean and well-maintained. When they're not, your customers notice.
Servicon has the expertise and equipment to provide hassle-free commercial floor cleaning services for your business, keeping your building looking its best.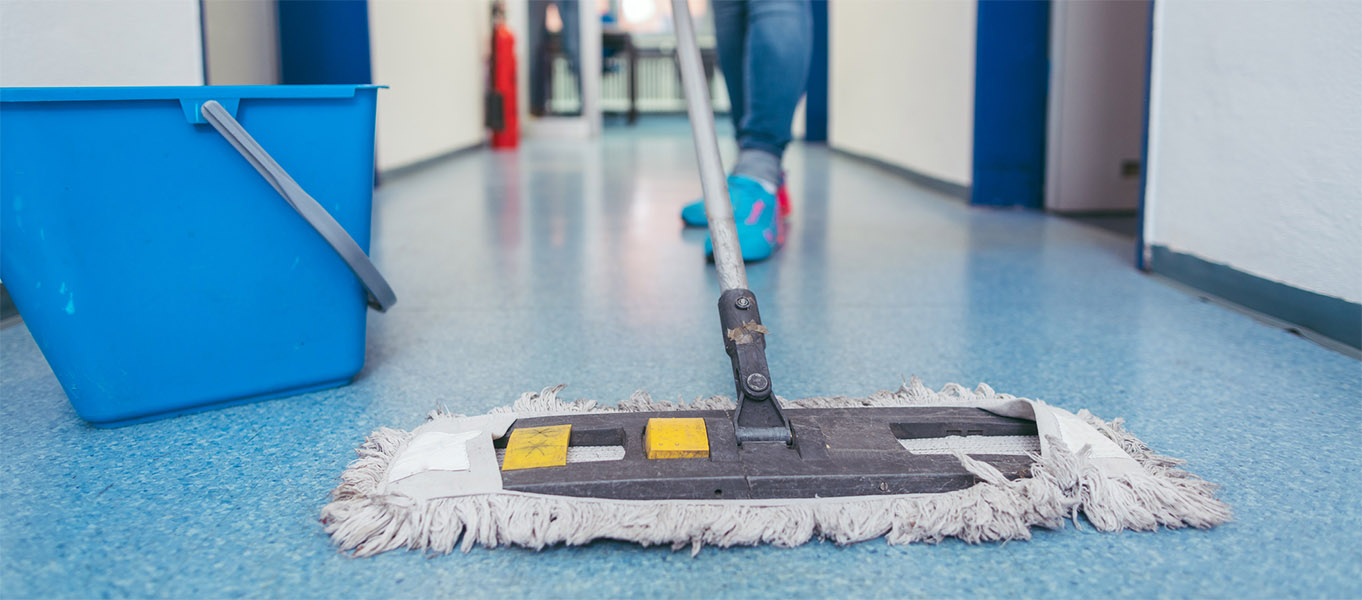 Tip-Top Shape and Squeaky Clean
Servicon's Commercial Floor Cleaning Services
The quality of our training is also one of Servicon's key differentiators. All our supervisors and managers are professionally trained and certified while each frontline worker must complete the following coursework.
Your floors see a lot of foot traffic each day, attracting dirt and debris as you conduct business— but no two companies are the same. We choreograph your floor cleaning services according to your needs and exacting standards.
So, what are commercial floor cleaning services?
Commercial floor cleaning services refer to the professional cleaning and maintenance of various flooring types found in commercial settings. It includes carpets, hardwood floors, and tile and involves deep cleaning, polishing, and maintenance to ensure that these surfaces remain in excellent condition.
The Types of Commercial Floor Cleaning Services We Offer
Floor Scrubbing: specialized equipment and cleaning products to deep clean floors and remove dirt and stains.
Floor Sealing: a protective coating applied to floors to prevent damage from spills, stains, and other forms of wear and tear.
Floor Polishing: specific polishing equipment, techniques, and solutions to create a high-gloss finish on floors.
Floor Stripping: removal of old wax, dirt, and other debris from floors to prepare them for new wax or other finishes.
Floor Maintenance: services designed to keep floors in top condition, including regular cleaning, spot cleaning, and repair of any damages.
Floor Buffing: a high-speed rotary machine buffs floors and creates a smooth, shiny surface.
Floor Waxing: a protective coating applied to floors to enhance their appearance and prevent damage from spills and other forms of wear and tear.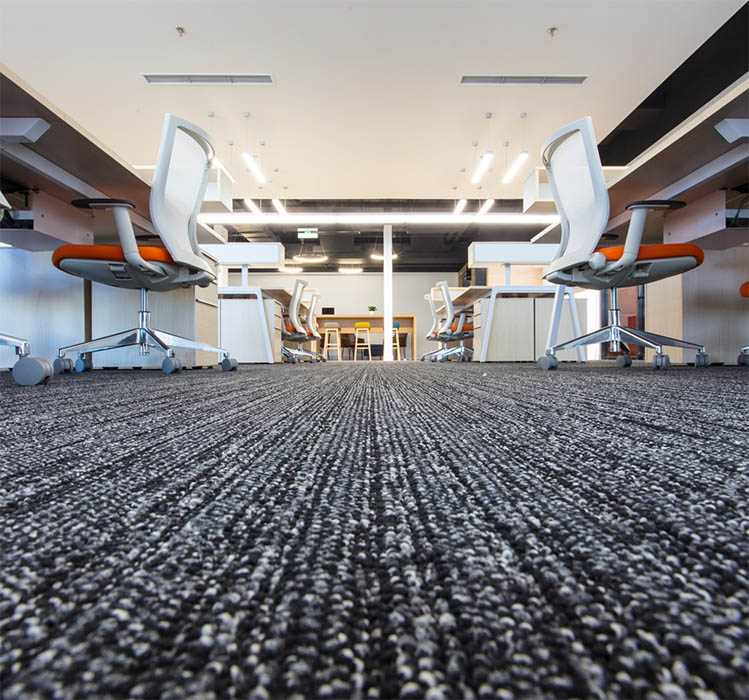 The Benefits of Commercial Floor Cleaning Services
Enhanced Safety
Dirty and worn-out floors can be hazardous to employees and visitors. Commercial floor cleaning services ensure that floors are free from debris, spills, and other hazards that could cause slips or falls.
Cost-Effective
Hiring a commercial floor cleaning service saves you money over time, eliminating the need to purchase expensive cleaning equipment or hire full-time staff to manage cleaning and maintenance.
Customizable Services
Commercial floor cleaning services can be customized to meet the specific needs of your business. Whether you require daily, weekly, or monthly cleaning, these services are tailored to fit your schedule and budget.
Improved Aesthetics
A clean and well-maintained floor can significantly enhance the overall appearance of your space. It is crucial for businesses that rely on first impressions, such as hotels, restaurants, and retail stores.
Increased Longevity
Regular cleaning and maintenance can extend the life of your flooring, saving you money in the long run by avoiding costly replacements.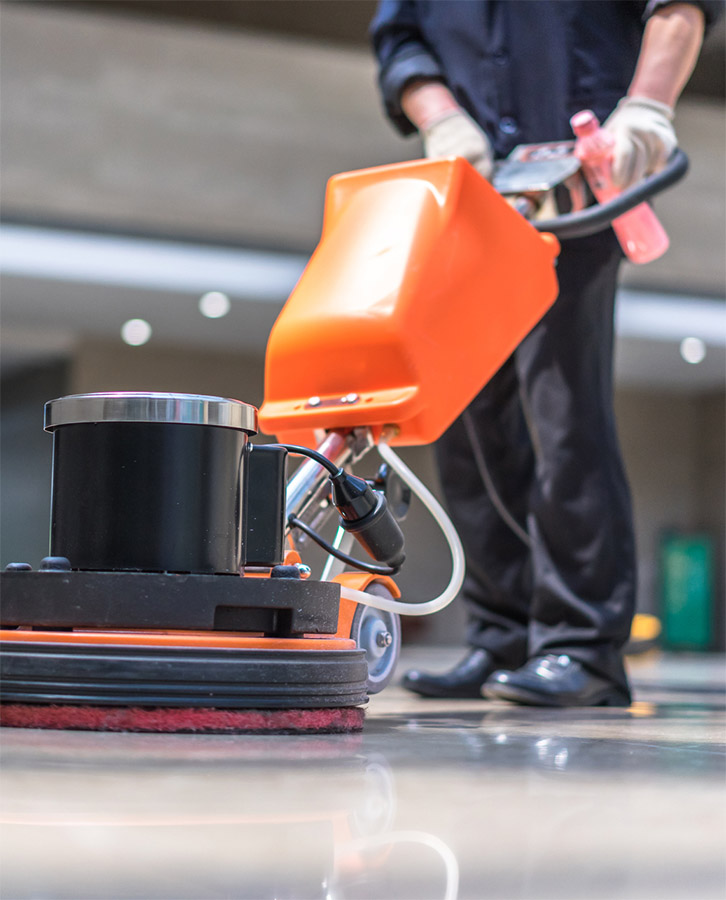 The Types of Flooring for Commercial Cleaning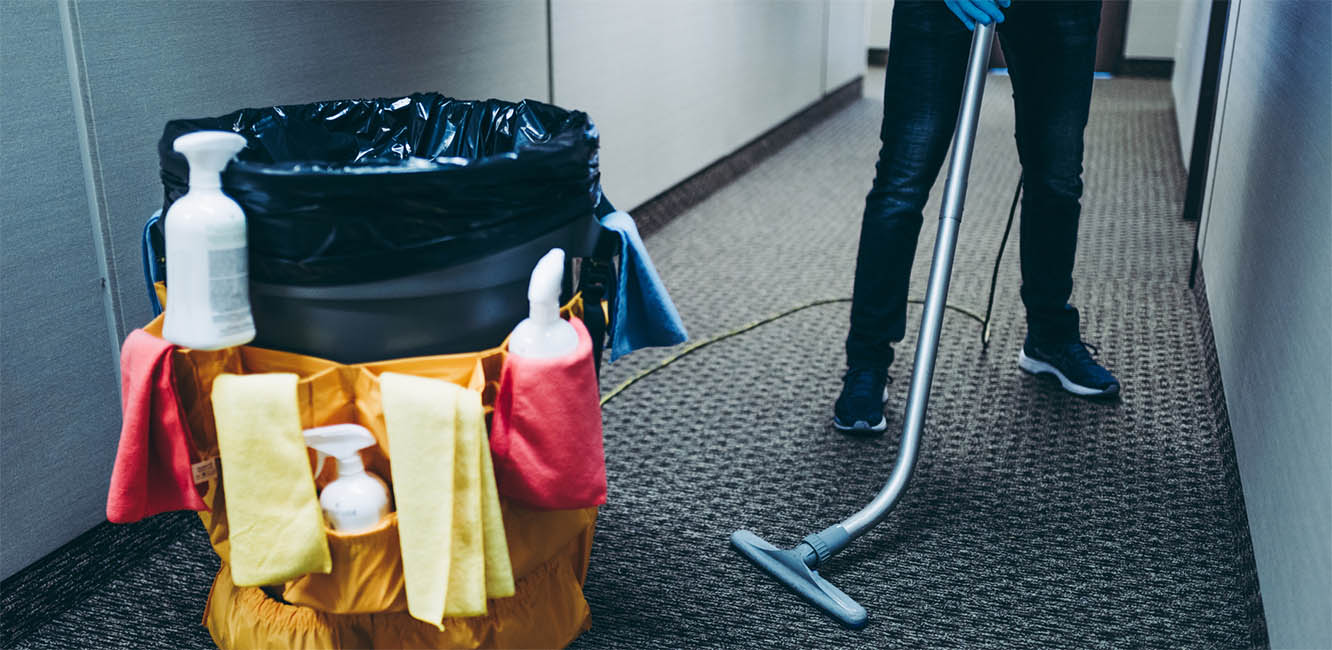 Carpeted Floors: Carpets can accumulate dirt, dust, and debris, which can be difficult to remove without professional cleaning equipment and techniques. Commercial carpet cleaning services can help to remove stains and restore your carpets to their original appearance.
Hardwood Floors: Hardwood floors require specialized care to maintain shine and durability. Professional hardwood floor cleaning services use various techniques, such as buffing and polishing, to keep floors looking their best.
Tile and Grout: Over time, tile and grout can become stained and discolored, detracting from the overall appearance of your space. Professional tile and grout cleaning services use specialized equipment and techniques to remove dirt and grime, restoring your floors to their original shine.
Concrete Floors: Concrete floors are a popular choice for many commercial spaces, but they can quickly become stained and worn if not correctly maintained. Professional concrete cleaning services utilize high-pressure washing and specialized chemicals to remove stains and restore floors to their original condition.
Restore the Shine to Your Floors
Book Your Professional Floor Cleaning Services Today!
Interested in working for Servicon?
Interested in learning more about our services?