The Civic Building Cleaning Company You Deserve
 The Municipal Facility Cleaning Services Provider You Can Trust
We are a woman-owned and operated business.
With today's intense scrutiny of the cleanliness of all municipal facilities, you need a large-building cleaning services provider that understands the unique challenges you face to ensure public safety while demonstrating environmental social governance within a fixed budget.
Servicon's municipal facility custodial services provide you with a one-stop
solution, including:
Infection prevention & COVID-19 response
Indoor air quality management
Sustainability consulting
We want to express a tremendous amount of appreciation and thankfulness for Servicon's services. Servicon professionals are going far above and beyond the call of duty during the COVID-19 crisis. Please make sure your staff knows how deeply we recognize the unwavering, superb work they are doing at a time of unprecedented need.
Government Client in Los Angeles County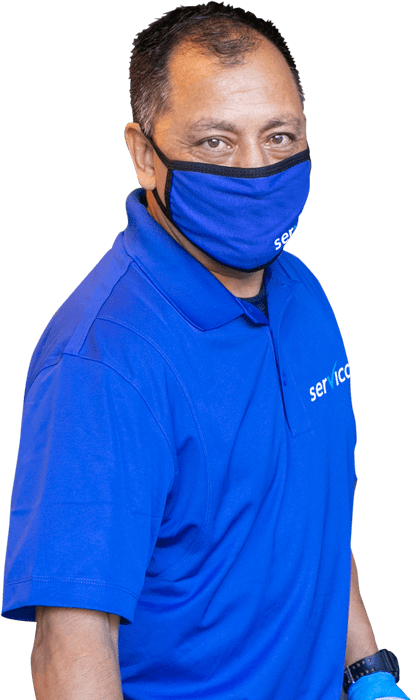 As your municipal building professional cleaning company, Servicon provides peace of mind by offering:
Science-backed disinfecting and cleaning processes based on research, data, and real-world testing
Partnering with your team to streamline processes
Immediate response times from a dedicated Servicon municipal portfolio manager
Asset preservation to ease ever-tightening budgets
Social governance to do the right thing for people and the planet as reflected by our LEED-platinum, CIMS-GB, and other certifications and awards
Assurance your building is safe and compliant
Validation through ongoing data-driven monitoring and top-quality presentation reports
Our facility cleaning services assure your municipality is clean, safe, and always ready to welcome the public.
We invite you to to find out more about Servicon's cleaning services for complex facilities and to schedule a free assessment.