Safe Spaces. Confident Operations.
Commercial Cleaning Services for High-Traffic Spaces
The Only Commercial Real Estate Cleaning Provider You Need
With today's high cost of real estate and COVID-19's potential impact on occupancy rates, you require a professional commercial real estate custodial company that knows how to enhance your investment, satisfy tenants, and has an environmental social governance business approach.
Servicon has your commercial real estate cleaning needs covered.
Infection prevention & COVID-19 response
Indoor air quality management
Sustainability consulting
Over the past 10 years, we have received excellent service from your company. Beginning with a well-managed transition from the previous janitorial contractor to the day-to-day operations, your team has proactively anticipated our needs which has allowed me [senior property manager] to focus on my job.
Lincoln Property Co.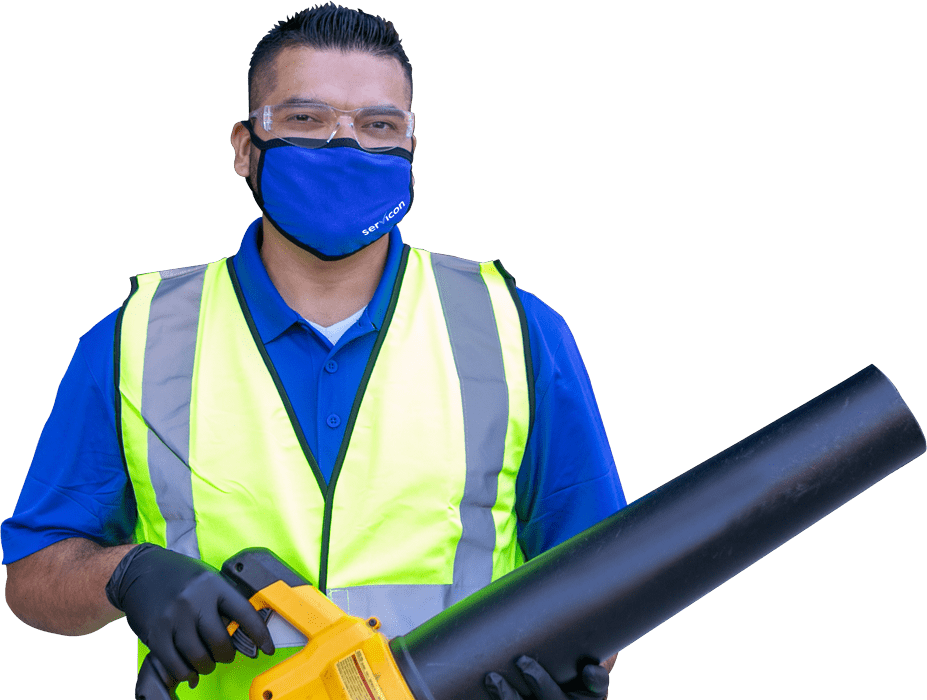 As your
professional real estate cleaning company,
Sericon provides unparalleled:
Asset enhancement to protect and elevate your investment
Science-backed disinfecting and cleaning processes based on research, data, and real-world testing
Partnering with property management to attract and retain tenants
Responsiveness from a dedicated Servicon manager
Social governance to do the right thing for people and the planet
Assurance of building safety and regulatory compliance
Validated results through ongoing data-driven monitoring, quality reports, and client assessment meetings
Our quality services help increase your property value, maintain occupancy rates, and keep your building occupants safe and happy.
We invite you to to find out more about Servicon's cleaning services for complex facilities and to schedule a free assessment.