Reliable Inventory. Impeccable Support.
Servicon Supplies Division
Product. Delivery. Service. Price Point.
Everything You Need to Stay Operational
High-quality cleaning and facility maintenance depend on having the right supplies at hand the moment you need them, especially when people's health and safety are on the line.
Servicon Supplies Division provides an unhindered, continuous supply chain with vast on-hand stock from vendors that meet our stringent quality standards. Our successful strategy allows us to deliver over 350 products and equipment without delay and pass on critical cost savings.
We ensure you have access to the training, knowledge, and methodology needed to attain optimal results. Our 21,000-square-foot warehouse is a distribution and training facility that acts as a collaborative center for product testing, instruction, and presentation. Servicon Supplies Division takes the challenge out of finding quality stock and keeping up with evolving developments.
Supplies
Our Warehouse and Distribution Center

With over 21,000 dedicated square feet, Servicon Supplies Division has the space to stock top-quality products and equipment, allowing us to act quickly and adapt to changing demand across various industries.
Our Supply Chain Is There When You Need It
Our catalog features over 350 items from industry-leading brands, thoroughly vetted, and scientifically proven to guarantee quality performance.  Some of our most popular products include:
Cleaning Agents

Commercial Cleaning Tools

Floor Care Supplies

Paper Products

Trash Can Liners

Dispenser Items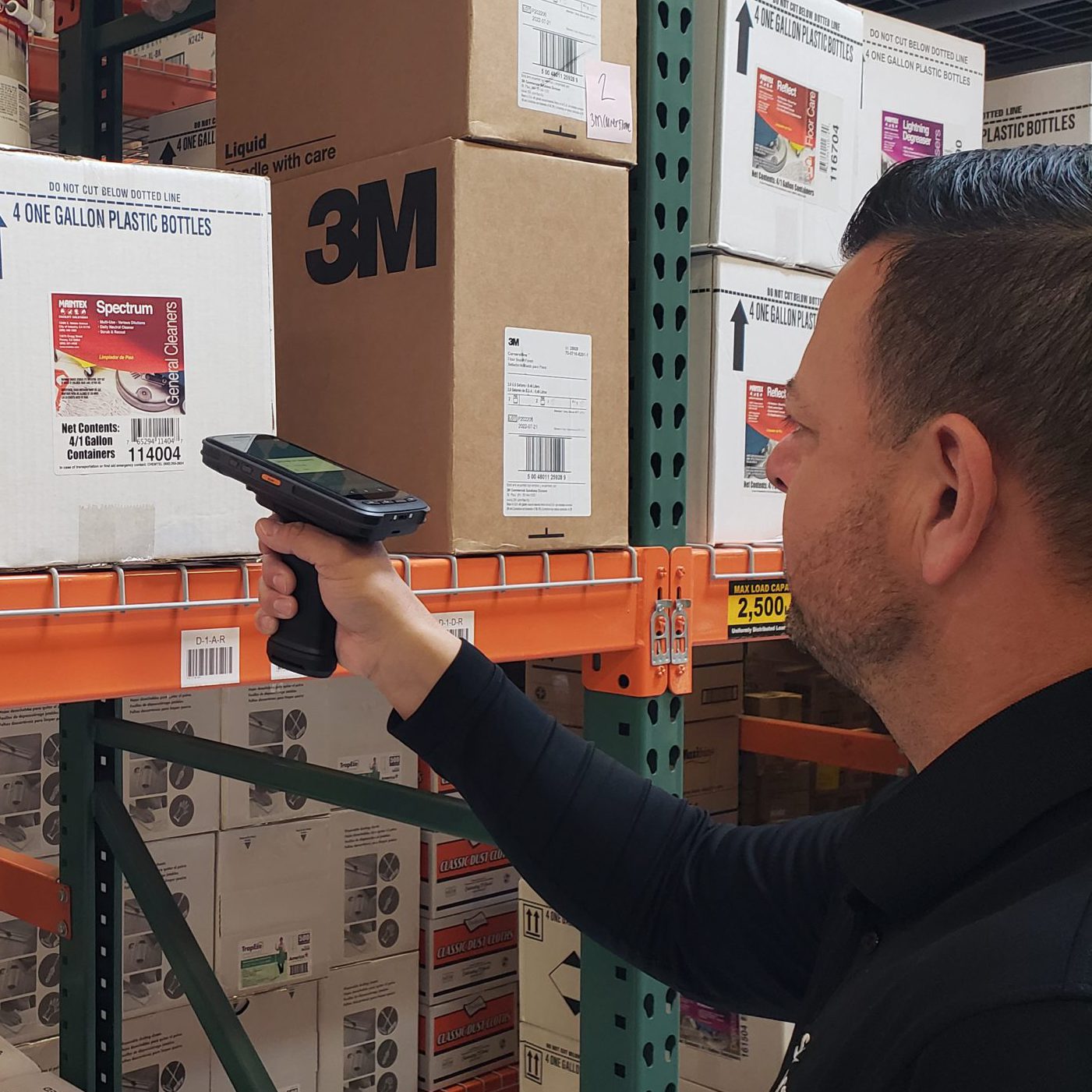 Continuous Product Improvement
Quality. Testing. Development.
It isn't just about stocking and shipping standard supplies. We investigate the latest product developments to determine quality, viability, and efficiency before adding them to our catalog.
Servicon Supplies Division is an innovation center focusing on continuous improvement.
We source new products before running them through a series of method tests inside our dedicated testing rooms, each equipped with different surfaces and flooring types. Then, our staff looks for ways to improve efficiency by eliminating redundancy and incorporating those items that optimize performance and results. We select only the very best products before recommending and implementing them at our client sites.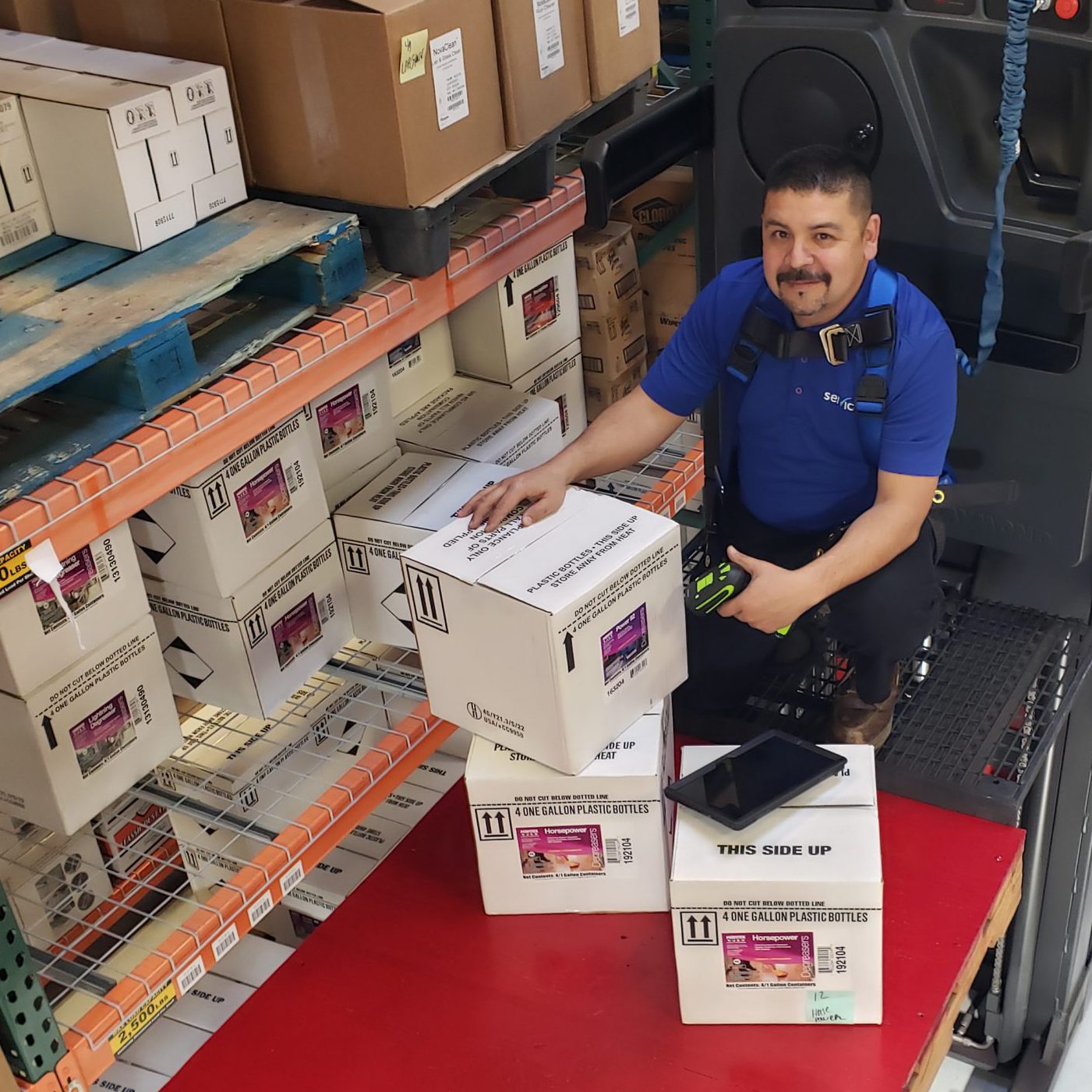 Customer Service and Support
Hands-On Training and Product Delivery

It isn't just about stocking and shipping standard supplies. We investigate the latest product developments to determine quality, viability, and efficiency before adding them to our catalog.
Supporting our customers goes beyond exceptional service with the right products. We believe in empowering our clients with the knowledge and skills they need to operate their facilities efficiently.
Along with the Servicon Supplies Division warehouse and testing center, our facility houses a collaborative training center that delivers method rollout for new products and equipment. It includes vendor product rollouts, in-house or on-site client training, or new safety protocols. 
Our Servicon Supply Division Team attends client sites to help assess their needs and create an optimized supply plan for long-term success.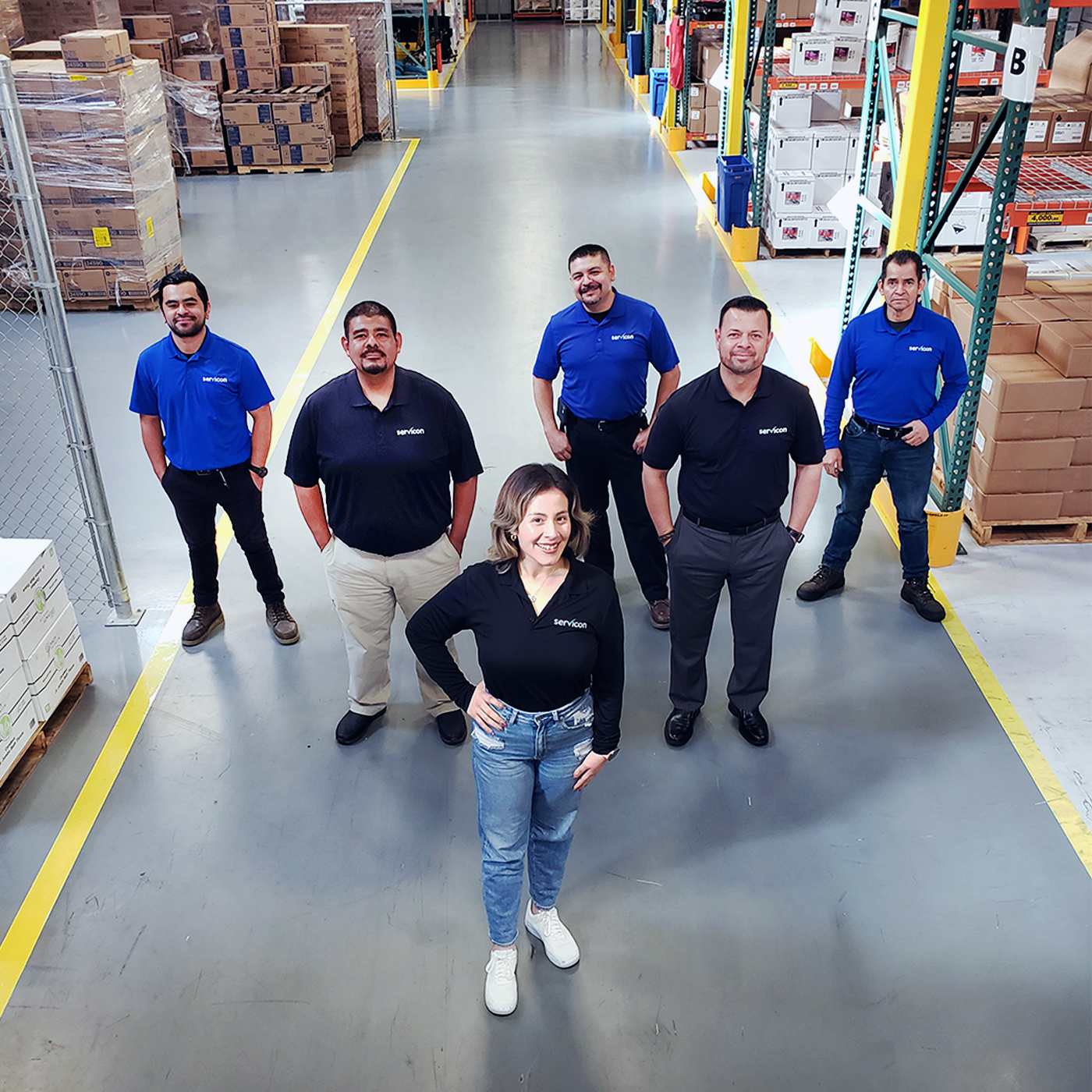 Going on 25 years of customer relationship with Servicon and Julio, and his team have always gone above and beyond for us with it's advice or supplies I can always count on them.
Adrian Maldonado – Alden Realty LLC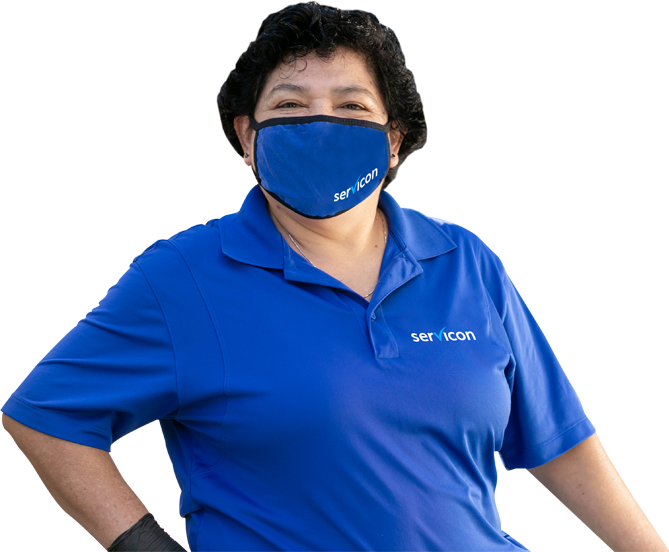 Servicon Supplies Division History
Where It Started: Sourcing and Supplying Our Clients Since 1985
Servicon Supplies Division first opened over 35 years ago in Culver City, California, before moving to our larger Carson warehouse and distribution facility in 2019. It has become Servicon's hub blending a stocking catalog of over 350 consumables, supplies, and equipment, providing quick access to our Southern California clients and beyond.
Today, our 700-square-foot training center provides knowledge and experience to clients across aerospace, commercial, municipal, life sciences, and healthcare industries, which mirrors the Mahdesian Learning Center in Culver City.
With a combined 50 years of experience in exceptional cleaning and facility maintenance services, we are agile and ready with proven strategies, support, and supplies to keep you operational with peak performance.
We invite you to to find out more about Servicon's Supplies division and to schedule a free assessment.