Protecting People. Improving Lives.
Elevating the Industry With Customized EVS Healthcare Services
EVS Solutions

T

hrough

Partnership

​
Servicon has over 50 years of experience providing environmental services and focusing on highly complex environments. Since no two hospitals are alike, Servicon does not have a one-size-fits-all approach. We provide flexible and customizable EVS programs and solutions that fit the needs of your healthcare facilities. 
We diligently execute compliance-driven infection prevention standards with carefully selected, highly trained EVS Technicians and managers. Meticulous adherence to infection prevention standards interwoven with compassionate service delivery is the key to success. While what we do is critical and essential, we do it with heart; this sets Servicon apart. 
We are founded on compassion and believe that a people-focused culture is the reason behind our success. We ensure value alignment with our partners to help support clinical outcomes, improve the patient and caregiver experience, and positively impact the healing process.  
Our goal is to become your trusted partner, not an outsourced vendor. 
Three essential elements establish our Culture of Caring and excellence. These components represent our strong value alignment with the services we provide and the healthcare clients we serve. They create the foundation of what Servicon represents.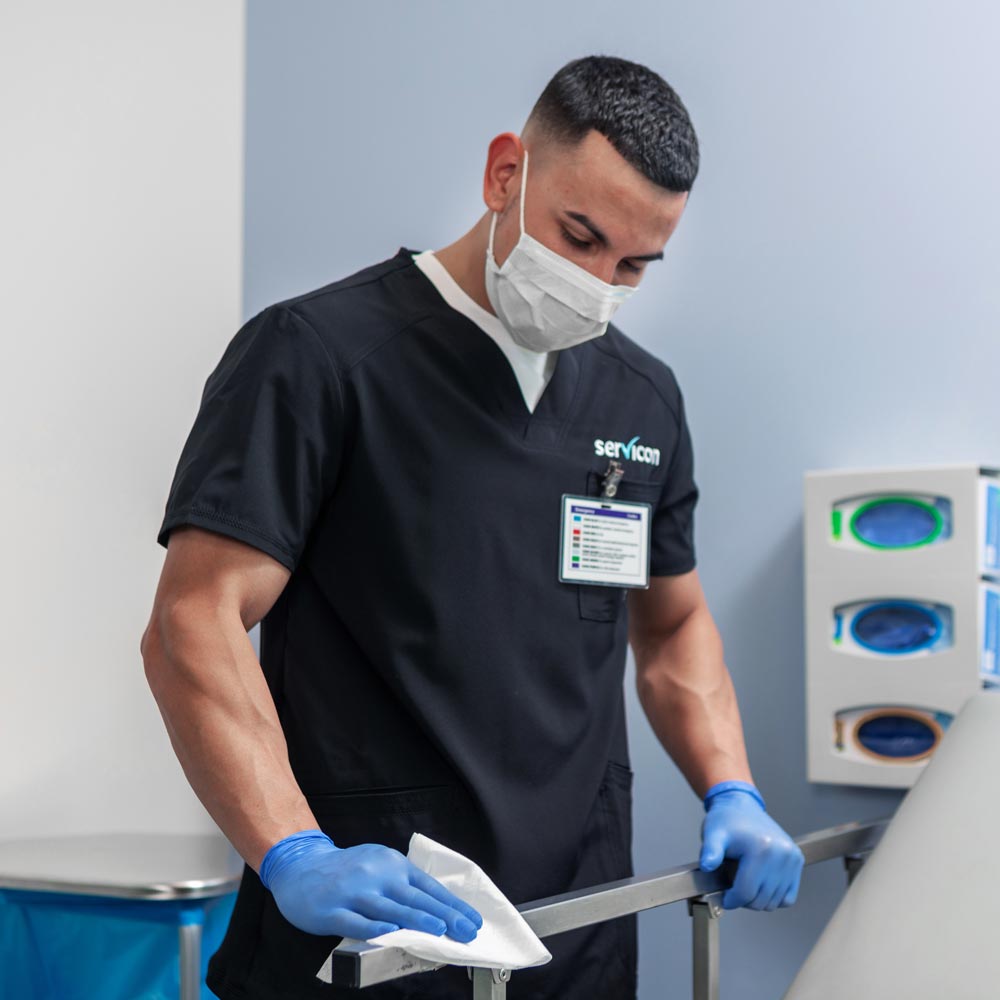 People 
We believe people are the core of a successful and sustainable operation, and when the frontline staff thrives, EVS performance elevates.
Programs
Servicon's reputation for infection prevention in complex environments is exceptional. Our formula for success is our dedication to pairing world-class service and the latest innovations with stringent adherence to compliance protocols.
Performance 
The core of exemplary EVS is employing the right people and requires recruiting, hiring, training, and retaining top talent for every position.
Your Trusted Partner, Not Outsourced Vendor
We are more than an outsourced service provider. Servicon builds our EVS programs based on your operational needs. Together as trusted partners, we create healthier spaces where people thrive. 
As your partner, Servicon becomes deeply invested in your people, processes, and priorities. We take the time to learn about your unique needs and create sustainable solutions that drive outcomes. While ever-changing environments can be challenging for most, Servicon leans in to be a part of the solution. We tailor our program to suit and provide an all-encompassing EVS program that elevates your healthcare institution and the people within. 
​
Facilities Maintenance goes beyond upholding compliance and regulations. It ensures the safety of your buildings and every person who visits. Servicon procures and trains Facility Maintenance Technicians with the expertise necessary for these complex environments. Servicon's all-inclusive maintenance programs include the infrastructure to fully support our client's needs, including contingency planning.
Servicon Supplies Division
Our Innovation Council spearheads and evaluates Servicon's Supplies Division to provide our clients with the latest, most innovative supply solutions. Our uninterrupted supply inventory, in combination with our highly skilled technicians, allows us to be consistent and reliable in our operational execution.  
Patient Care and Satisfaction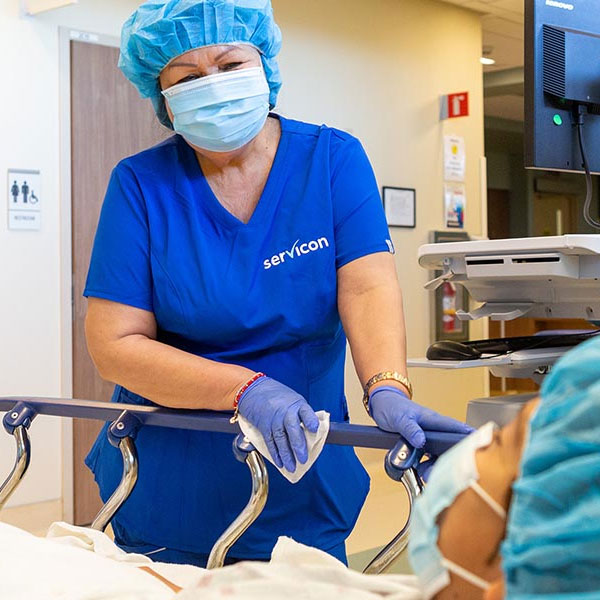 Beatriz, Operations Manager
Our EVS provides patients and staff with peace of mind that your facilities are properly cleaned and disinfected. 
Our EVS helps positively impact patient satisfaction and the healing process.
Our EVS teams help empathetically maintain the dignity of patients by supporting patient-centered care and engagement.
Our many years as an EVS provider for California's largest healthcare facilities highlight our focus on values and partnership. We exceed the most rigorous regulatory inspections, labor-management laws, infection-prevention requirements, and throughput standards while showing patients the empathy they deserve.
As your local environmental services expert for healthcare and complex facilities, Servicon provides the support and services you need.
Exceptional patient experience

Infection prevention experts
Nursing & caregiver synergy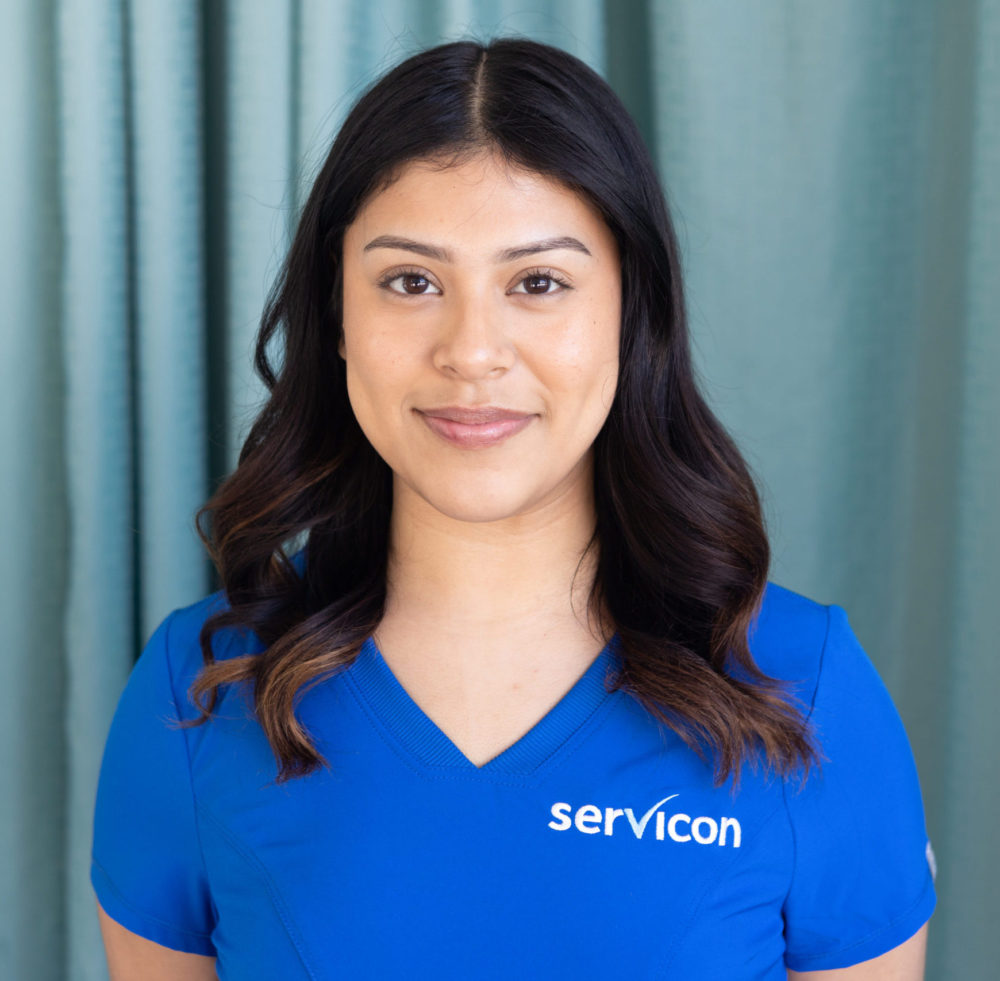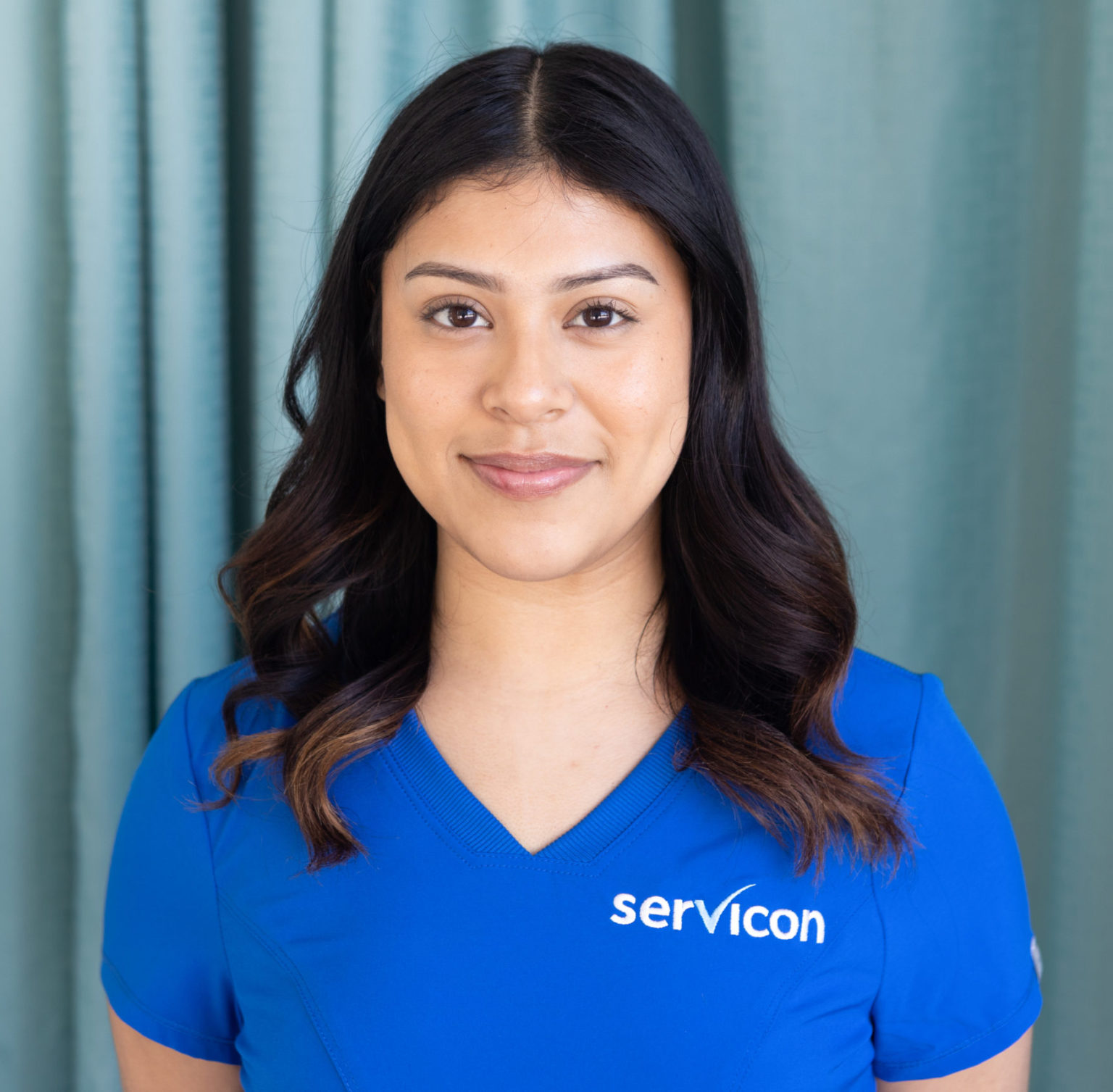 Treating people with dignity and respect fosters a sense of community where people feel connected, safe, and supported—and when they do, they thrive. Our frontline staff understands their crucial role and cares deeply about creating healthy spaces and improving patient outcomes.  
We are blessed to have several EVS Technicians with Servicon for over 15 years and continue to support them with industry-leading training and development opportunities. In truth, their personal touch and smiling faces are the driving force behind everything we do.
Servicon streamlined our EVS processes by providing one point of contact who understands our sites and the importance of the patient experience. Servicon has made our job easier and allowed us to sleep well at night knowing that we have a reliable partner who is here for us.
Ventura County Hospital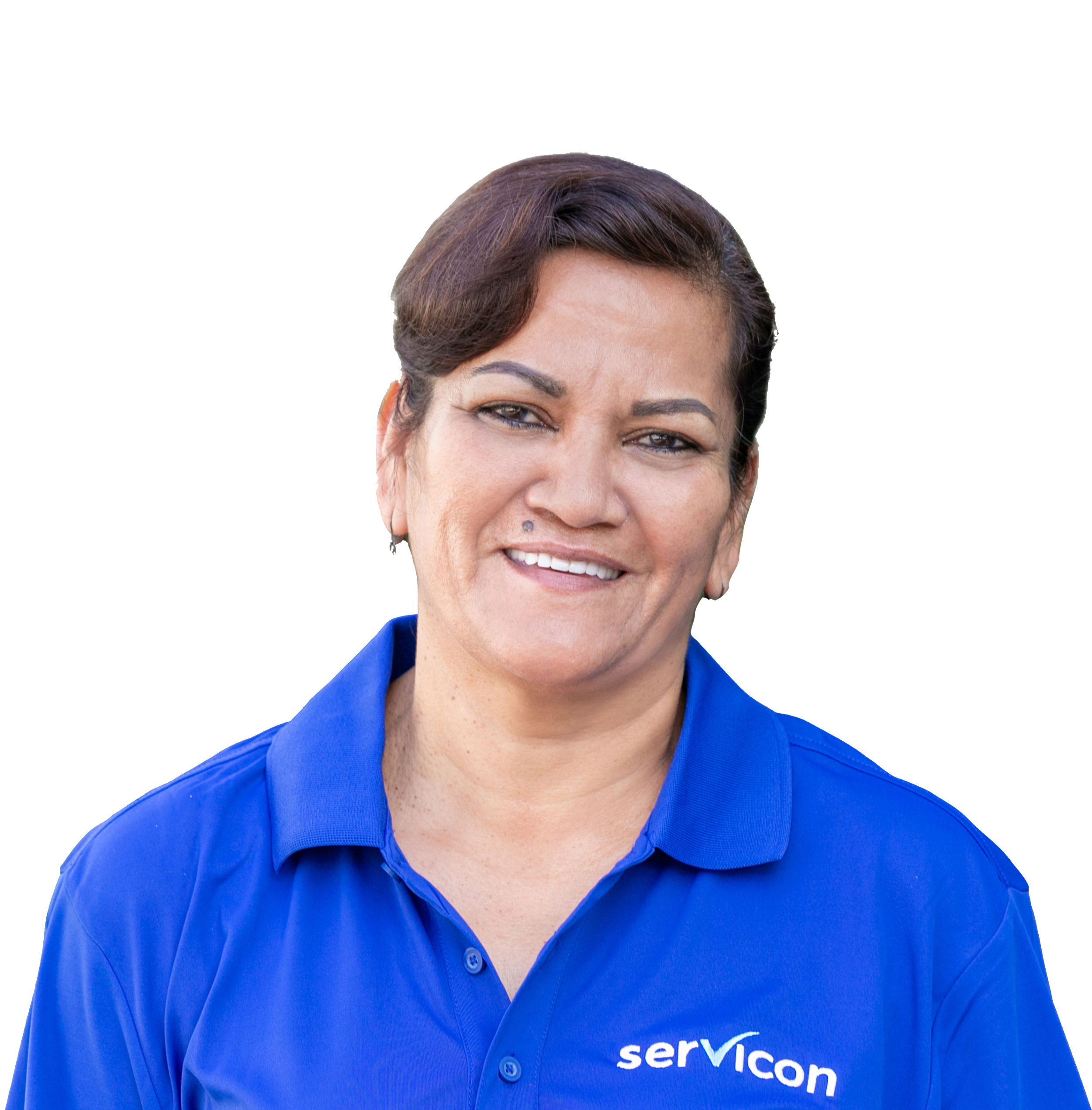 We help positively impact HCAHPS scores, HAIs, and throughput efficiencies. This translates into more budget dollars to spend on your business of saving lives.
We invite you to find out more about Servicon's cleaning and disinfection services for complex facilities and to schedule a free assessment.
​