The EVS Partner that Cares
Additional cost of a patient with SSI and MRSA
Percent of Total Performance Score attributed to HCAHPS scores
 Your Healthcare EVS Partner

With today's unprecedented focus on cleaning for health, HCAHPS scores, throughput, and regulatory compliance, you need a healthcare environmental cleaning services partner you can count on to help you meet these challenges.
As your EVS hospital and healthcare mainstay, Servicon provides the support and services you need.
Infection prevention & COVID-19 response
Recycling & waste management
Sustainability consulting
In-house custodial support
Servicon streamlined our EVS processes by providing one point of contact who understands our sites and the importance of the patient experience. Servicon has made our job easier and allowed us to sleep well at night knowing that we have a reliable partner who is here for us.
Ventura County Hospital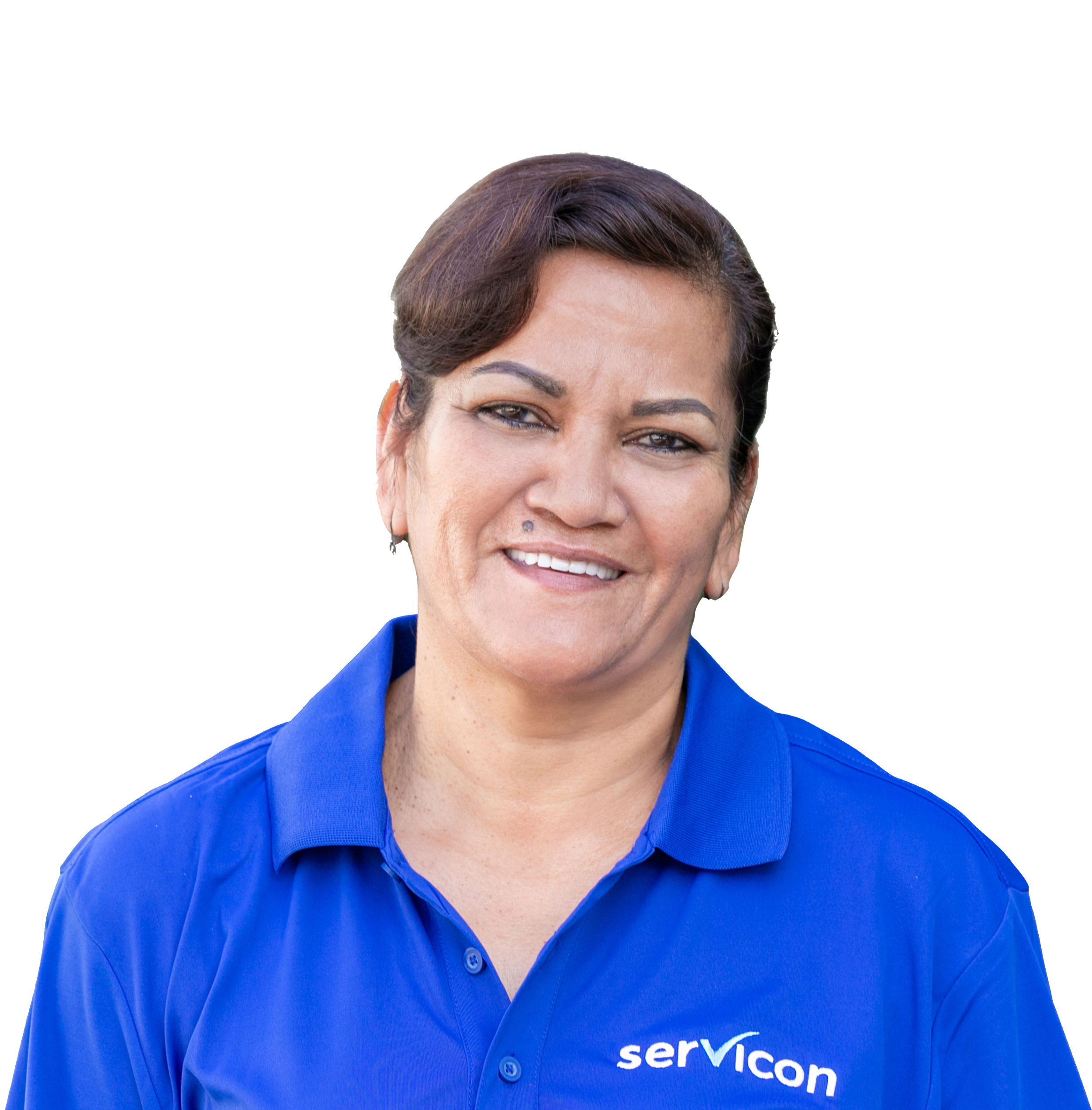 The advantages of choosing Servicon as your healthcare facility EVS provider:
Customization to ensure a perfect EVS fit for your unique facility
Compliance with all CMS, AHE, Joint Commission, and other vital guidelines
Responsiveness from your dedicated Servicon EVS director
Professionalism, thanks to rigorous Servicon staff training and certifications, such as CIMS, and CIMS-GB
Empathy training to enhance patients' overall healthcare experience
Science-backed disinfecting processes based on research and real-world testing by our partner, The Infection Prevention Strategy (TIPS)
Validated results through ongoing data-driven monitoring, reports, and client meetings
We help produce higher HCAHPS scores, lower HAIs, and faster throughput, which translates into more budget dollars to spend on your business of saving lives.
We invite you to to find out more about Servicon's cleaning services for complex facilities and to schedule a free assessment.