Healthy Spaces. Thriving People.
Exemplary Environmental, Custodial, & Maintenance Services for Complex Facilities
Cleaning. Infection Prevention. Maintenance.
Servicon's Vital Services
We do custodial cleaning, facility maintenance, and infection prevention services for complex facilities. Servicon prepares and protects spaces and the people within them so that essential industries perform at their best. Our work is life-saving and mission-critical and we are always looking for talent to help us fulfill our purpose: to Elevate our industry and provide healthy environments for people to thrive.
For the people who work here, every role is crucial in supporting our frontline workers as they uphold the standards our clients expect from Servicon.
Join a company that cares for people and the spaces in which we work.
Help us make an impact and provide healthy working environments for the people we serve.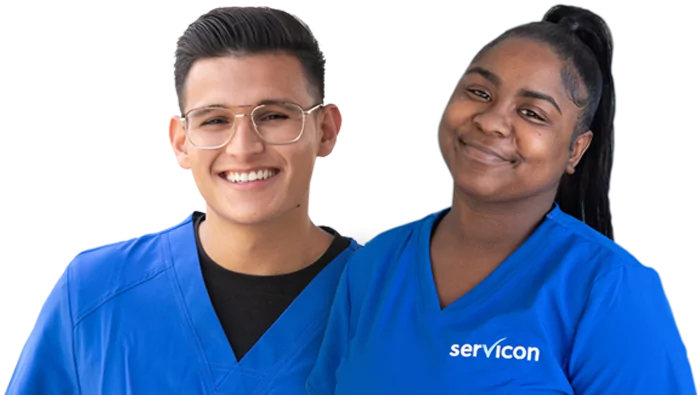 The Specifics
A Better Understanding of Exactly What We Do
Servicon has many dynamic and interesting positions available across a wide selection of industries. Yet, sometimes it isn't always clear what you would actually be doing. Let's explore more in-depth just what Servicon's job entails, the places we work, and the types of tasks involved.
Facility Cleaner
Day Porter
Custodial or Janitorial Technician
Floor Care Specialist
Commercial Cleaner
Environmental Services (EVS) Technicians
Hospital Cleaner or Hospital Housekeeping
Facility Maintenance Technician
Cleanroom cleaning or GMP Cleaner
Operations Supervisors or Managers
Sales Positions
Corporate Leadership
Supply Distribution and Handling
Financial, IT and other opportunities
Infection Prevention
Cleanroom Cleaning
Day and Night Porter Services
Janitorial and Custodial Cleaning
Contamination Prevention
Disinfection Services
Pest Control
Scheduled and 24/7 Facility Maintenance and Repair
General Construction
Parks and Parking Lot Cleaning
Lighting Maintenance and Replacement
Landscaping
Carpet and Floor Care
Window Washing
Graffiti Removal
Trauma and Crime Scene Cleanup
Biohazard Cleanup
Pressure Washing
Supply Packing, Shipping, and Delivery
Plumbing, Electrical, and HVAC Services
Preventative Maintenance Services
Fire System Maintenance and Repair
Tenant Moving, Set-up, and Improvements
Signage and Display Installations
Local and Federal Government Buildings
Hospitals, Clinics, and Emergent Areas
Aerospace Facilities
Banking and Financial Offices
High-Security Areas
GMP Cleanrooms
Controlled Not Classified (CNC) Spaces
Stadiums, Schools, and Campuses
Technology and Data Centers
Warehousing and Distribution Properties
Sports Arenas
Convention Centers
Commercial Buildings and Offices
Shopping Centers
Parks and Parking Lots
Correction, Holding and Remand Areas
Correction Healthcare Spaces
Courthouses
City Hall Buildings and Chambers
Police Stations
Any Critical or Complex Facility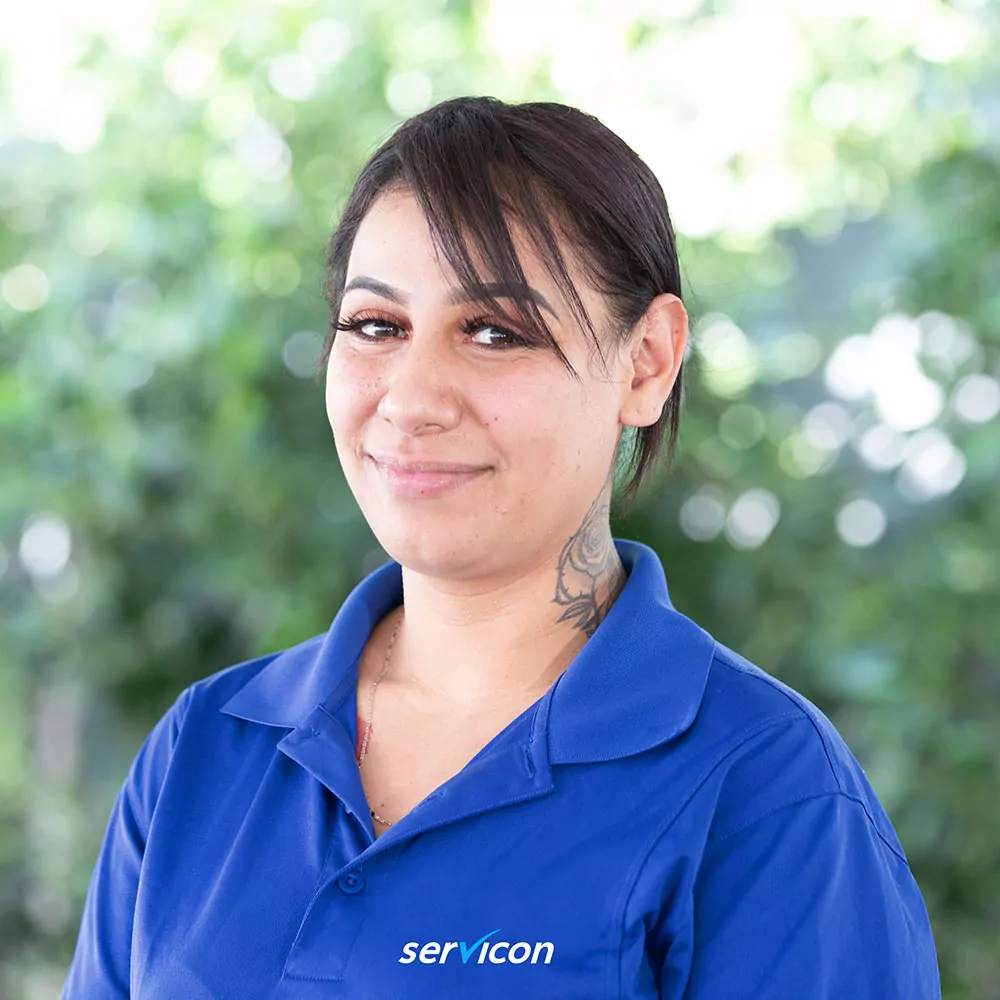 Meaningful Careers
At Every Level
More Than Just Janitorial Jobs Near You
Everything you do with Servicon will fundamentally be about protecting and caring for the people in the spaces they use. Whether it be a Custodial Cleaning Technician, a Facility Maintenance Technician, or a Portfolio Manager, it is never just a job, but rather an integral part of a larger team working towards a common goal. No role is considered more important than the other.
At the end of the day, it's not about the building, it's about the people in the building – that includes you!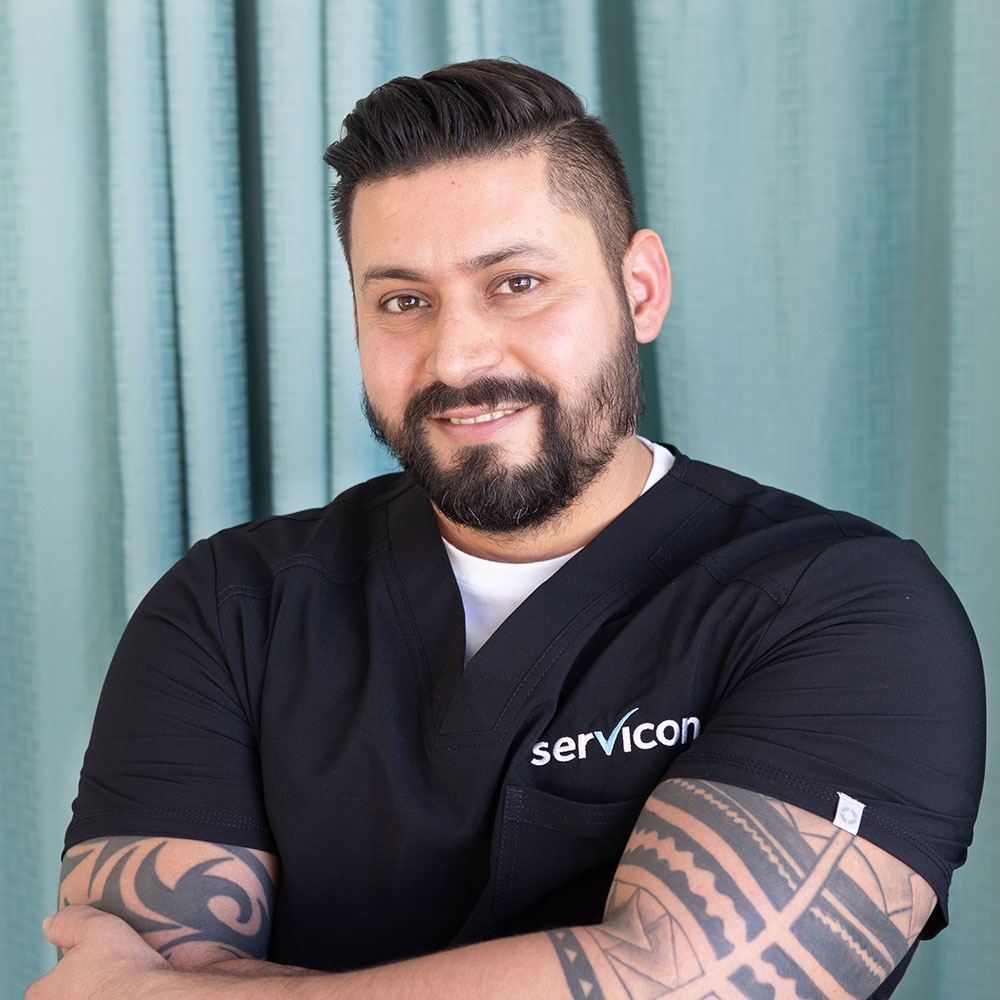 Working With Your Values
There Are No Glass Ceilings at Servicon
The sky is the limit when it comes to your professional and personal growth at Servicon. Everyone has different needs and goals regarding their employment, we respect that. So, whether you want a simple work life that allows you to support your family, or you aspire to further your career through training for new skill sets, Servicon strives to help you achieve success, happiness and well-being at every milestone.
Our clients love us and our work – and you will too!