Your Aerospace Facilities Solution Provider
The Aerospace Facilities Solutions Provider You Can Trust

With nearly five decades of delivering premium aerospace facilities maintenance services to major government and commercial clients, Servicon has the expertise you need to be confident your facility is clean, safe, and compliant.
Our aerospace facility maintenance services:
Infection prevention & COVID-19 response
Facility maintenance solutions
Sustainability consulting
Many thanks for the job well done by our Servicon cleaning crew. Professional and thorough, they clearly understand the criticality of their urgent task, and their performance is outstanding. During this time of uncertainty, their services can make the difference between sickness and wellbeing for so many. Thanks to everyone on the team for being so supportive of our employees, and for being here daily to help keep us safe and healthy.
 Fortune 500 Aerospace Client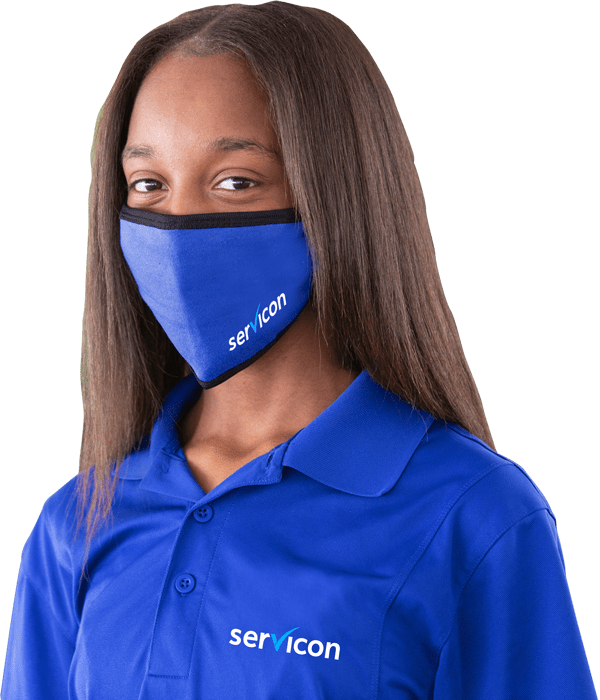 Choosing Servicon as your one-stop aerospace facilities maintenance services provider gives you the professional edge through:
Flexibility to solve ever-changing staffing needs on short notice
Personnel vetting for controlled-access areas
Regulatory assistance to assure complete compliance
Outstanding safety record
Certified professionalism, including aerospace ISO cleanroom standards ISO 14644 1 and 2, CIMS, and CIMS-GB
Responsiveness from a dedicated Servicon manager
Science-backed disinfecting and other processes based on researched data and real-world testing
Proven results through ongoing monitoring, reports, and client meetings
We take care of your facility needs, so you can take care of business.
We invite you to to find out more about Servicon's cleaning services for complex facilities and to schedule a free assessment.