Your Trusted Manufacturing Custodial Services Provider
California's Experienced Manufacturing Facilities Solution Provider
When you operate a manufacturing facility with so many moving parts, you cannot afford to leave safety to chance. You need a manufacturing custodial services provider with a stellar safety record and unparalleled expertise.
With refineries, automotive, pharmaceutical, biotech, and a host of other industrial clients, Servicon provides the quality manufacturing professional cleaning services you need.
Complete custodial and janitorial services
Cleanrooms / laboratories
We want to personally thank you and your dedicated teams that are keeping us safe and healthy with no new COVID-19 cases reported in our division. We ask our employees to recognize and thank your facilities team for all the extra effort they are putting forth to clean and sanitize our facility!
Fortune 500 Manufacturing Client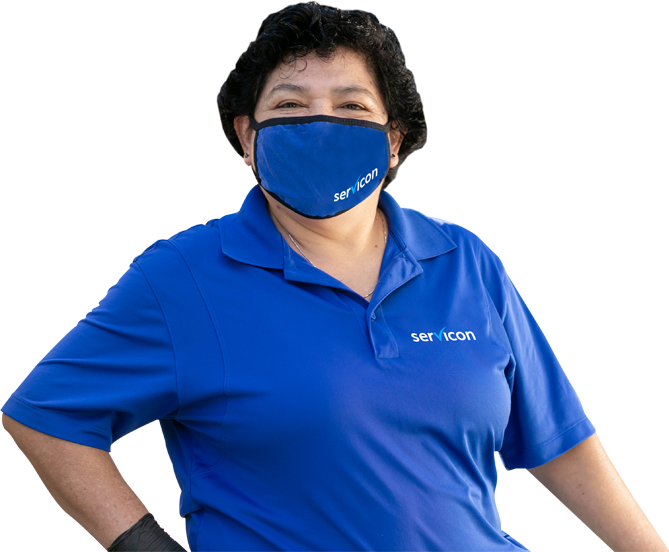 With Servicon as your manufacturing custodial services partner, you can be confident that your facility is clean and safe through our:
Outstanding safety record, including some of the lowest incident reports in the industry
Regulatory assistance to assure facility compliance
Responsiveness from your dedicated Servicon manager
Science-based protocols based on research, data, and real-world testing 
Customized program to meet your specific manufacturing plant needs
Personnel vetting for controlled-area access
Proven results through ongoing monitoring
We focus on your manufacturing facility custodial maintenance, so you can focus on enhanced production.
We invite you to to find out more about Servicon's cleaning services for complex facilities and to schedule a free assessment.