What is an EVS Technician?
EVS Technician Definition
What is an EVS Technician?
Environmental Services (EVS) Technicians are responsible for cleaning, disinfecting, and other facility maintenance activities in hospitals or healthcare spaces. Previously, individuals in this profession were called various names, including janitor, housekeeper, and custodian. The cleaning and disinfecting duties in hospitals or other healthcare settings usually differ from those of janitorial service companies or other industries.
Key Considerations
Biohazards
In addition to cleaning and disinfecting, EVS technicians must regularly handle biohazards, such as blood, feces, urine, and other bodily fluids. They also handle other unique duties, such as the disposal of needles and other sharps. The best hospital EVS service companies also provide empathy training for their EVS technicians since, on average, they spend more time in patients' rooms than medical staff. As a result, patients often feel more comfortable speaking with the EVS technicians.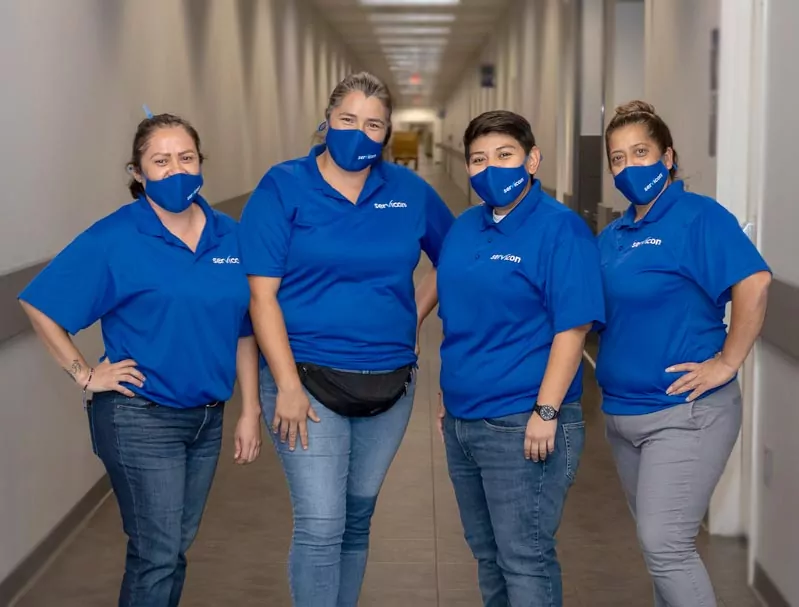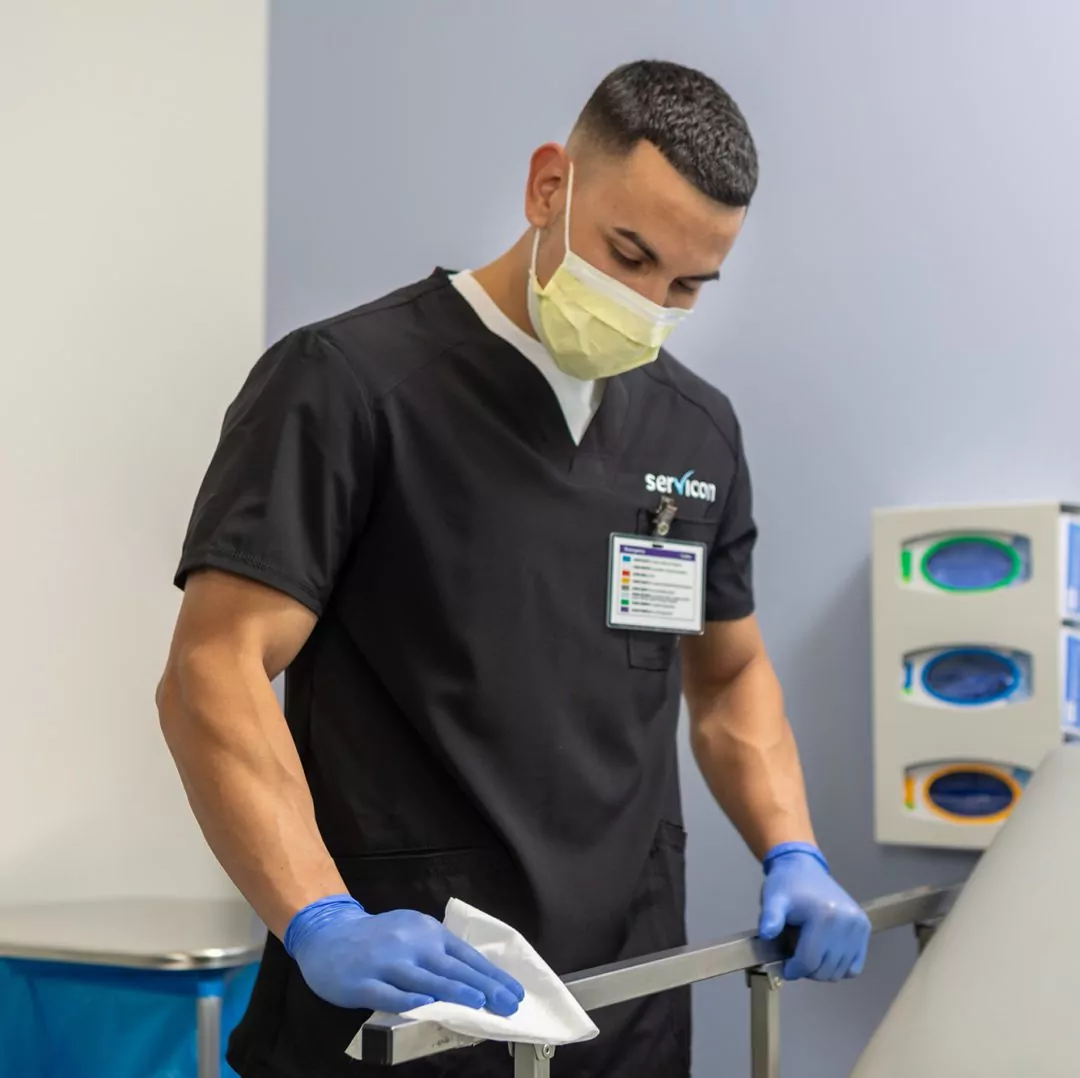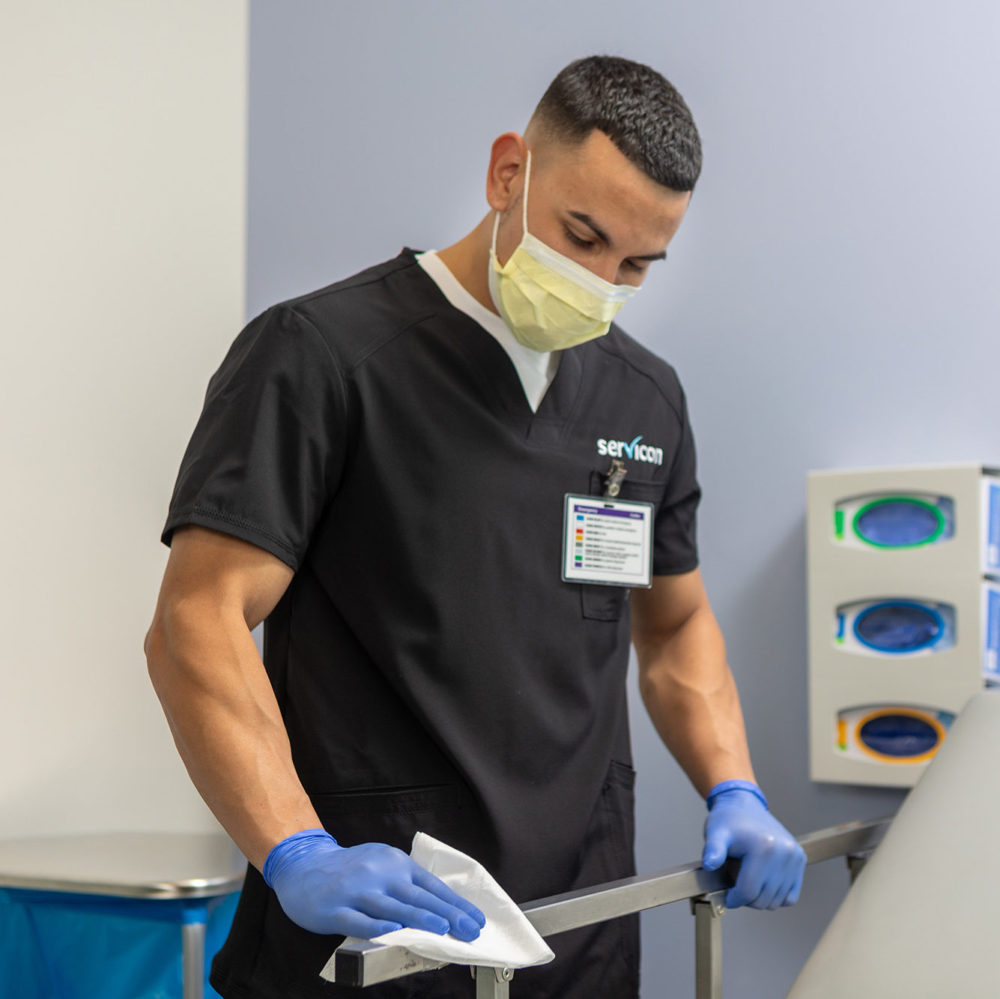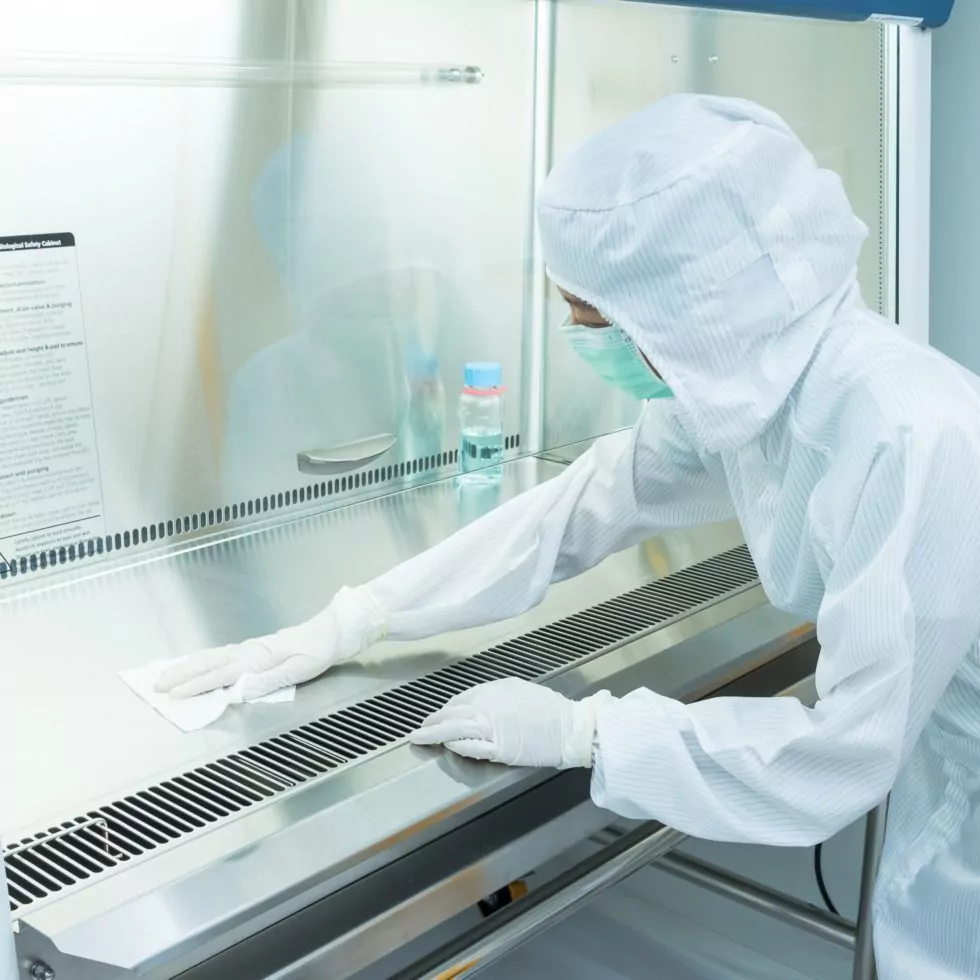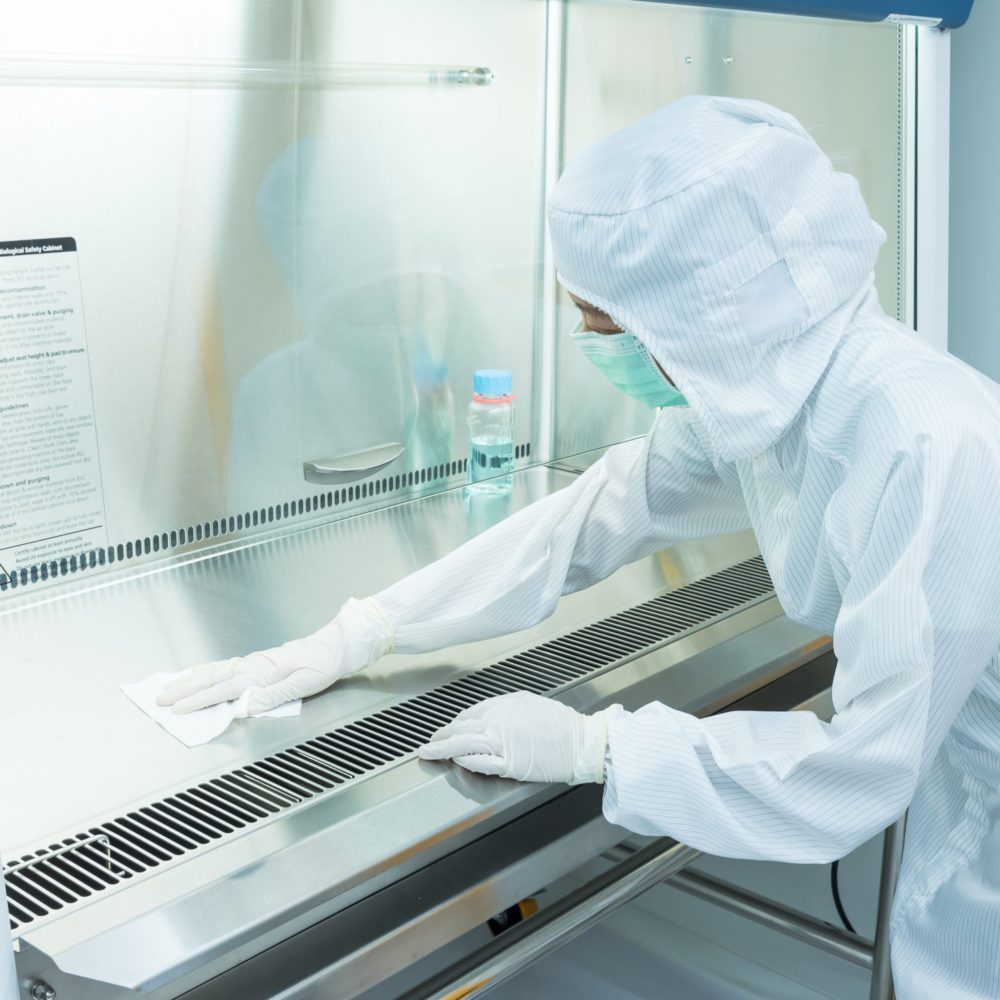 Interested in working for Servicon?
Interested in learning more about our services?