What are Janitorial Services Companies?
Janitorial Services Companies Definition
What are janitorial services companies?
Janitorial service companies provide comprehensive cleaning and maintenance for various residential, commercial, and institutional properties. These companies employ competent and trained personnel, known as janitors or custodians, responsible for maintaining the assigned property's cleanliness, hygiene, and general upkeep.
The primary responsibility of janitorial services companies is to keep their clients' environments clean, safe, and healthy. It includes scrubbing, mopping, vacuuming, dusting, and sanitizing various surfaces and areas throughout the facility. Additionally, janitors may be responsible for emptying waste cans, restocking bathroom supplies, and preserving the appearance of common areas.
In addition to daily cleaning tasks, janitorial services companies may offer specialized services catered to their clients' specific requirements. It may include floor care and maintenance, window cleaning, carpet cleaning, upholstery cleaning, landscaping, and pressure washing for outdoor maintenance.
Key Considerations
Companies providing janitorial services are vital in maintaining a facility's functionality and appearance. They maintain cleanliness, order, and a positive and professional atmosphere for employees, consumers, and visitors. Their services are critical in high-traffic areas such as office buildings, schools, healthcare facilities, retail establishments, and public spaces, where sustaining cleanliness is essential for health, safety, and the overall image of the establishment.
By outsourcing janitorial services to specialized companies, clients gain the expertise and efficacy of trained professionals, allowing them to concentrate on their core responsibilities and activities.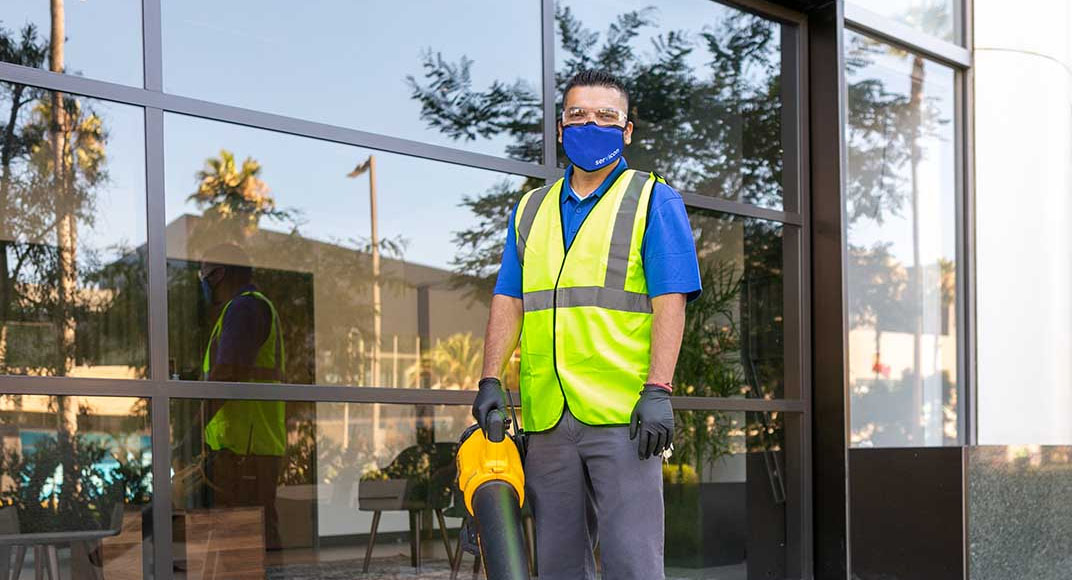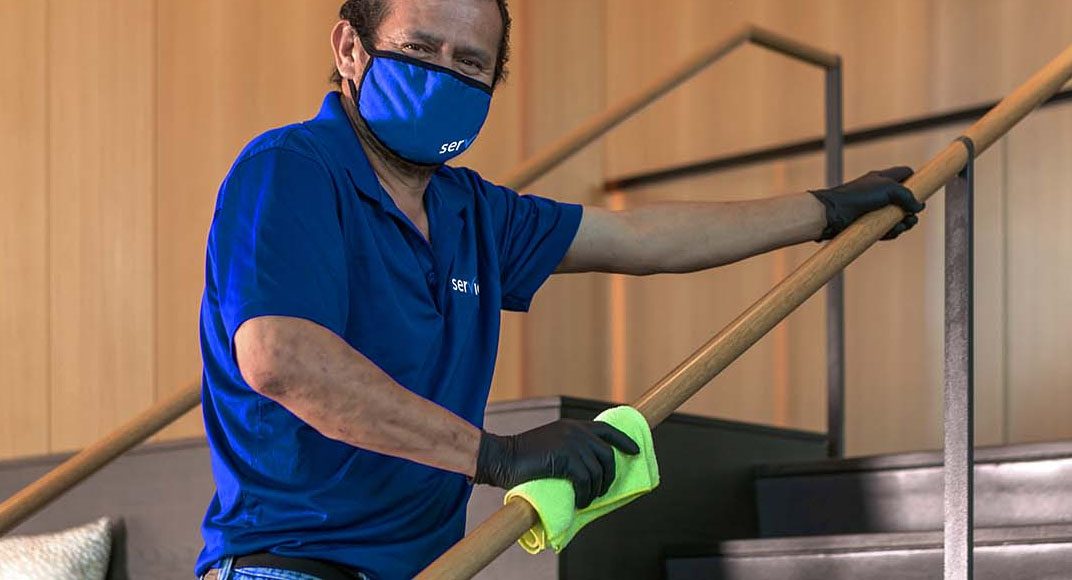 Interested in working for Servicon?
Interested in learning more about our services?