New Technologies Servicon Has Adopted for Our People and the Planet
While April is Earth Month, at Servicon, focusing on sustainability and the welfare of our workers, clients, and the environment is a year-long mission. Since our inception, we have recognized the need to take action for the welfare of our planet and people, both now and for future generations. It is also good business. Up-and-coming generations care if their employer cares about people and the earth.
Luckily, the cleaning industry has been working toward this worthy goal for many years. While many earlier attempts fell short, many of today's technologies are hitting the mark with regards to increased safety and sustainability.
Below are technologies Servicon has recently adopted to enhance our environmental and social governance (ESG) efforts by increasing our sustainability, reducing our carbon footprint, protecting the safety of our workers, and partnering with clients to help them reach their environmental goals.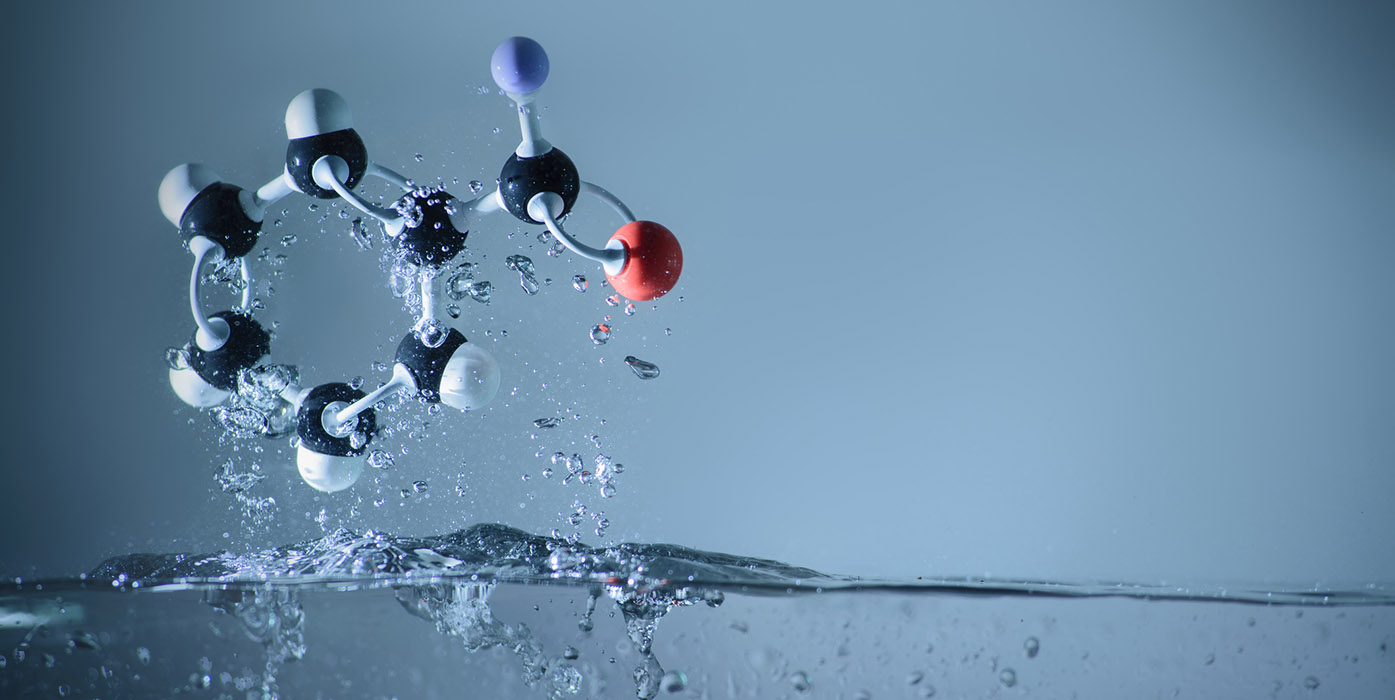 Engineered Water
Tennant T300 with ec-H2O NanoClean® technology uses electrolysis to electrically convert water into an innovative cleaning solution. Electrically engineered water is created by an e-cell onboard the machine that generates billions of microscopic nanobubbles. These bubbles are then combined with the mechanical scrubbing action of the machine's brushes or pads to enhance cleaning efficacy, eliminating the need for petroleum based chemicals. Studies have shown the technology cleans a broad assortment of dirt, including soils that are harder to remove, such as food grease. An independent third-party study by EcoForm™ found the ec-H2O NanoClean® system significantly reduces the impact of cleaning in seven key categories: energy, CO2 emissions, ozone, smog, acid, eutrophication, and particulates. The T300 with ec-H20 NanoClean also is NFSI-certified to improve floor traction and reduce the risk of slip and fall accidents.
Another type of engineered water we now use is Aqueous Ozone (AO) from CleanCore Solutions. AO is an all-natural, chemical-free cleaner that combines plain tap water with ozone. It provides an on-demand, easy-to-use, no-rinse solution recognized by the EPA to clean, deodorize, and sanitize surfaces. AO is created when ozone molecules (O3) are dissolved in water, creating ozone nanobubbles. Having an extra atom, O3 is unstable compared to a regular O2 oxygen molecule, which means the extra, or "radical," molecule will latch onto other atoms; in this case, the extra oxygen atom latches on and attacks contaminants. Once its work is completed, the extra oxygen atom disintegrates, leaving O2 behind.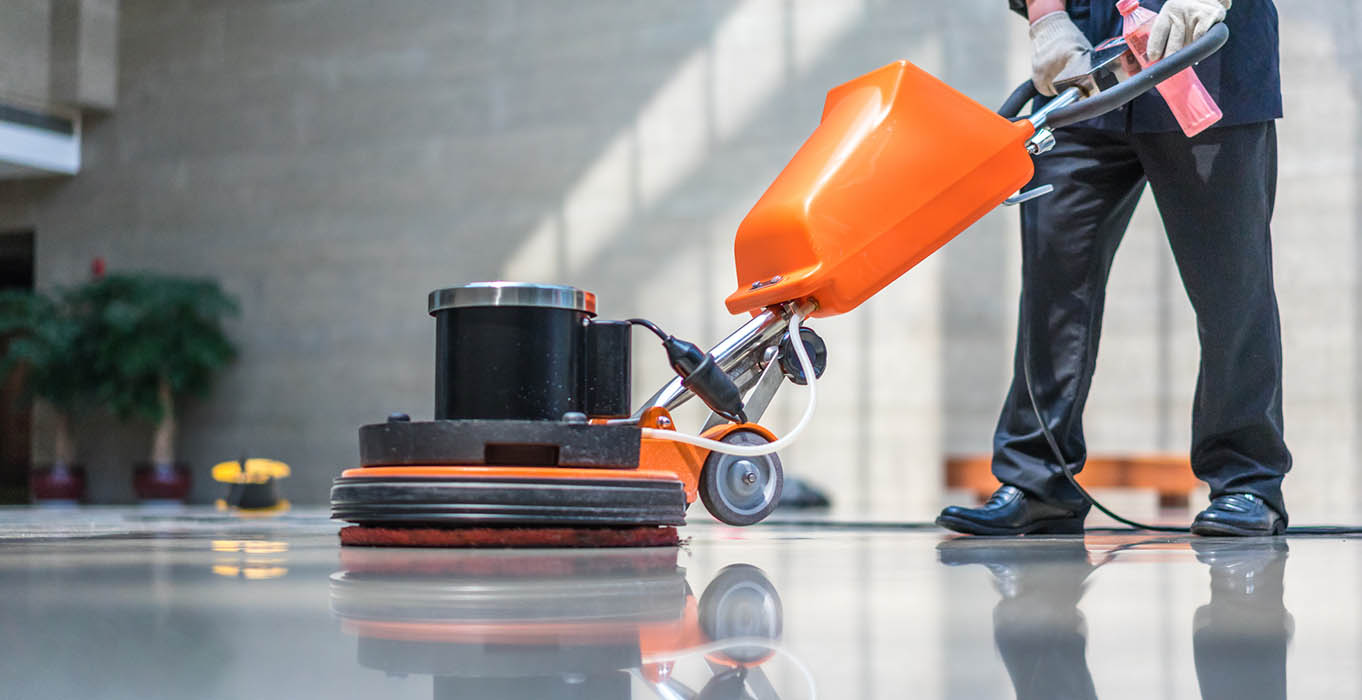 Orbital Floor Scrubbing
We now use the Square Scrub Pivot orbital floor machine. It cleans, scrubs, polishes—even strips—all types of flooring—from wood to concrete to vinyl and produces superior results. It works dry or with water, eliminating the need for harsh, environmentally unfriendly chemicals, while the stripper-free finish removal eliminates the liquifying of potentially toxic chemicals. When used with water, the result is half the waste experienced with conventional mopping. The pivoting head provides increased maneuverability for users, and it operates at a noise level of only 69 decibels, making it easier on the ears of cleaning technicians and building occupants. The Pivot comes with a dust containment kit to help preserve indoor air quality. The machine is UL, CSA, and CE certified.
Along with adopting orbital technology, we have switched to diamond-impregnated floor pads wherever possible for various reasons, including superior performance and the fact that the pads last 10 to 20 times longer than conventional floor pads. This means far fewer are sent to landfills. Also, as most cleaning professionals know, stripper is one of the most toxic cleaning chemicals used in the industry. In addition, the combination of chemical and floor finish liquid that results usually contains a significant amount of zinc, which is not good for users or the environment. Using the hardness of diamond-impregnated floor pads with the speed of an orbital floor machine cannot not only remove the finish without stripper but intensifies the bond between the molecules of the new finish, extending its life so the surface can last up to 10 times longer.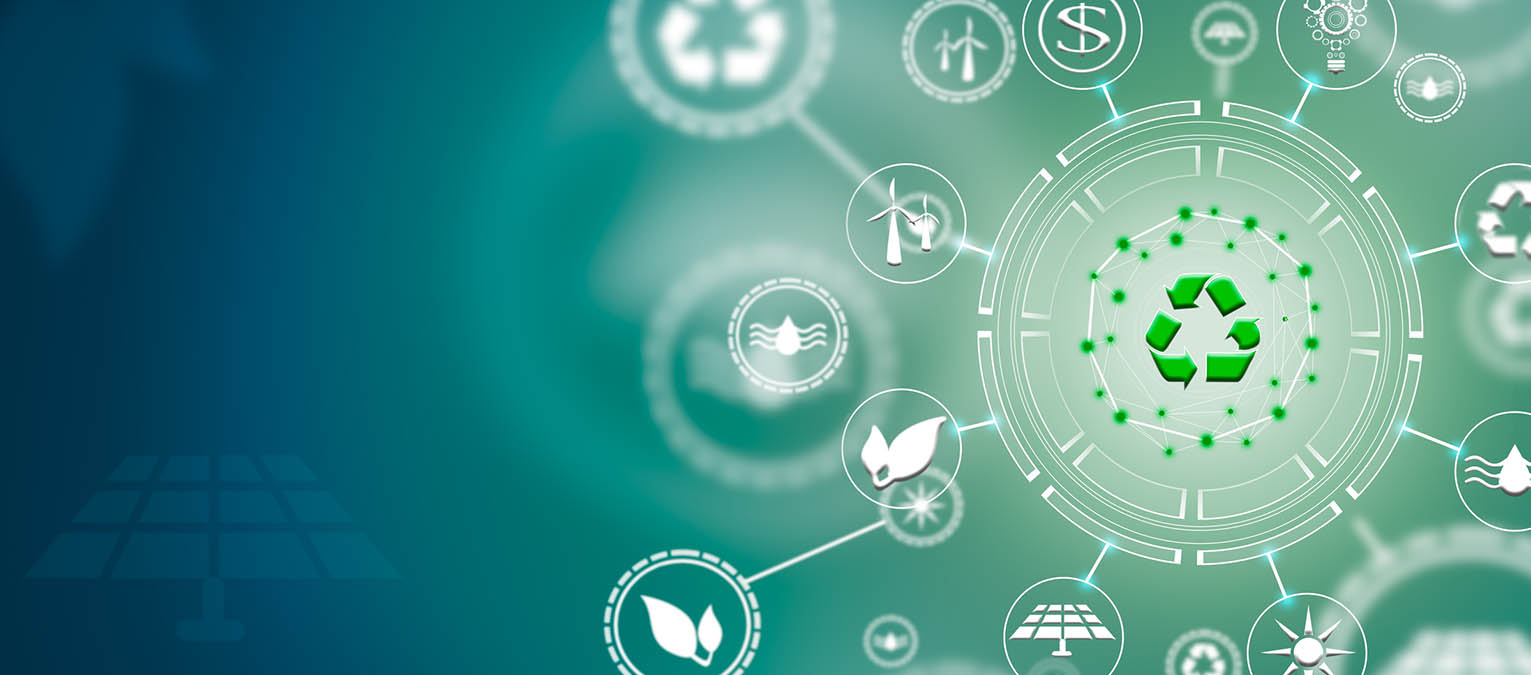 100% Post-Consumer Cleaning Supplies
We have found an excellent, sustainable choice for waste receptacles, mop buckets, and accessories. Delamo Manufacturing creates these products with 100% post-consumer content using recycled plastics from used tires. It's a prime example of reduce, re-use, recycle. And Delamo takes the carbon footprint savings even further. Most of their competitors' products are made in China, shipped to a U.S. company headquarters, sent to distributors, and finally, sent to customers. However, Delamo collects the tires it uses to manufacture its products and makes its products right here in Southern California. Right now, the products are available in a variety of colors, including black, black, and black. But the technology is new, so we look forward to an even brighter, more colorful future.
Choosing safer and more sustainable equipment is just one of the steps we are taking at Servicon to protect our cleaning technicians, clients, and the environment. Stay tuned for more about our efforts to create a better working future. In the meantime, we'd love to hear about the health, safety, and sustainability efforts you are making at your company!
An EVS and Commercial Cleaning Services Provider Near Me That Cares
If you are looking for a hospital environmental services (EVS) or commercial cleaning services provider in the Southern California area that understands the importance of sustainability and human health, browse our website to learn more, or contact us today.
Interested in working for Servicon?
Interested in learning more about our services?