4 Tips to Identify If Your EVS or Commercial Cleaning Services Provider Is Truly Green
As many of us in the healthcare environmental services (EVS) and commercial cleaning services industry are aware, greenwashing – "The creation or propagation of an unfounded or misleading environmentalist image"—is nothing new. It seems it was born mere moments after such terms as "environmentally friendly," "environmentally preferable," and "green cleaning" became marketing buzzwords. (Servicon was one of the pioneers of true green cleaning.) Some industry veterans are so tired of years, if not decades, of hearing about greenwashing that they gloss right over it, or will shut down a website or a conversation to avoid encountering the same discussion points again. However, as greenwashing becomes increasingly prevalent, extending far beyond our industry, it has never been more important to recognize and refute it. Greenwashing hurts us all by providing a false sense of safety and the belief we are preserving human health and the environment when the opposite may be true.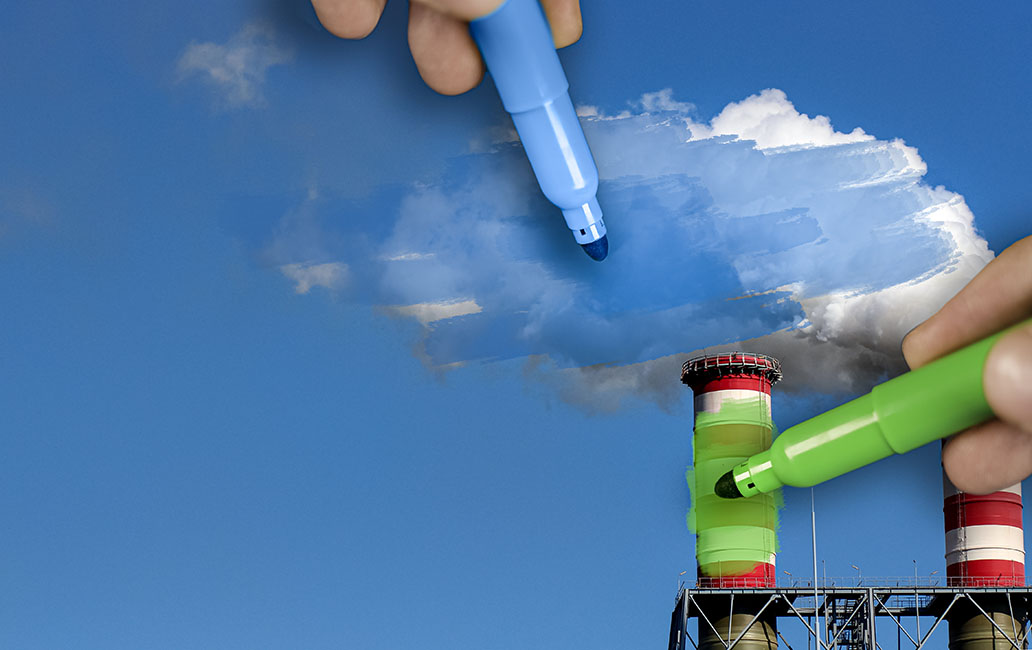 Mounting Numbers of Greenwashing Lawsuits
One of the most recent greenwashing lawsuits is against Delta Airlines, which was hit with a class action lawsuit on May 30, 2023, for its claim to be the "first carbon-neutral airline." The suit, filed in federal court in California, alleges the airline made the claim falsely based on buying carbon credits. Companies can legally purchase carbon credits from other companies to cancel out their carbon release. However, these purchases have been under scrutiny by journalists and the public in recent months who maintain the environmental benefits are exaggerated. In this case, the suit claims the carbon credits are "junk," and that environmentally conscious Delta customers who bought tickets believing the airline to be carbon neutral would not have made these purchases if they had known this was not the case.
While this lawsuit may be the most recent, Delta is hardly alone. Well-known companies recently sued for greenwashing include: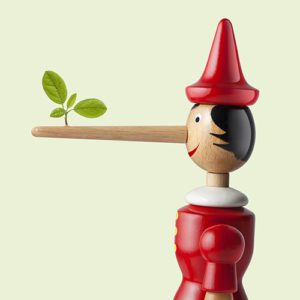 Coca-Cola Co. In 2021, several environmental groups sued the beverage maker, claiming it made false and misleading statements about its products' environmental benefits. The lawsuit alleged Coca-Cola labels carried terms such as "ocean-bound," "environmentally friendly," and "recyclable" designed to appeal to consumers looking for more sustainable options when those things were untrue. The lawsuit alleged Coca-Cola took it a step further by marketing its single-use plastic bottles as 100% recyclable and an "environmentally responsible choice" when these types of plastic bottles account for a significant amount of plastic waste that ends up in landfills and pollute the environment, including waterways. Coca-Cola eventually won the lawsuit, as the court found, among other things, the claims to be "aspirational"—goals, not promises to consumers. However, as Bloomberg Law points out, the suit highlighted the "hazy marketing limits" surrounding environmental and sustainable claims.
Keurig. The coffee maker of individual portions claimed its coffee pods are recyclable and biodegradable, but further investigation shows they are not; many recycling centers don't even accept the pods. On February 24, 2022, the company agreed to pay $10 million to settle the suit.
Hefty. The bag manufacturer portrayed its recycling bags as recyclable despite being made from low-density polyethylene plastic (LDPE), a number four plastic that most U.S. municipal recycling facilities cannot recycle. Further, when LDPE is incinerated, it releases large quantities of toxic emissions and greenhouse gases. The suit was suddenly dropped without explanation by the plaintiff, just days after the plaintiff won an injunction to stop sales of the bags.
Burt's Bees. This cosmetic line is currently facing a class action lawsuit with Daniela Gruen, the main plaintiff, claiming the company's products are advertised as "over 95% natural origin" despite containing per- and polyfluoroalkyl substances (PFAS), hazardous "forever chemicals" The outcome of the suit was still pending at the time of publication.
Sadly, these are only a few examples of companies recently or currently facing lawsuits over potential greenwashing. In fact, greenwashing has become so prevalent that U.S. federal agencies and the Biden administration is considering turning updated guidelines into laws with enforceable penalties.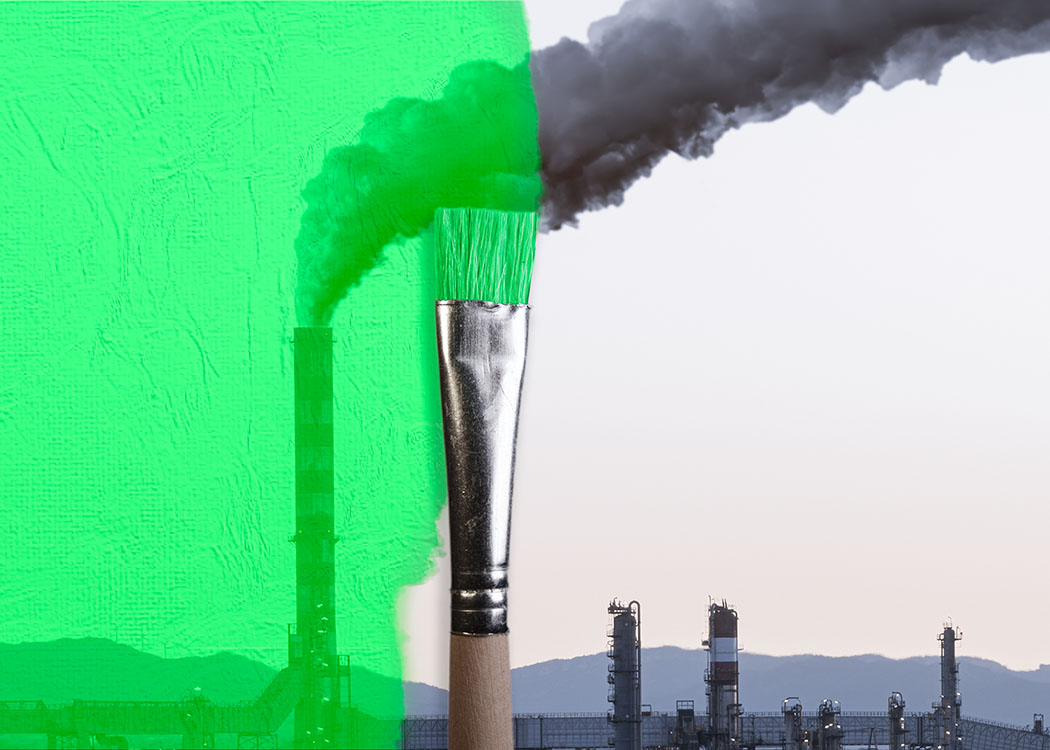 Three Tips to Prevent Falling for Greenwashing
How can customers know if their EVS for healthcare or commercial cleaning services provider is as green as it purports to be? Below are a few tips.
Respected certifications. Best-in-class green cleaning service providers will be certified by a reputable agency or organization. For example, in 2022, Servicon was again named a Culver City Sustainable Business Certificate recipient and was one of only six companies to achieve the additional certified innovator status. Our corporate headquarters is LEED-Platinum certified, the highest attainable green certification from the U.S. Green Business Council. Our company processes are also certified to the ISSA Cleaning Industry Management Standard for Green Businesses (CIMS-GB). Using products certified green by such environmental organizations as Safer Choice, Green Seal, and EcoLogo can also help identify cleaning service providers serious about protecting human health and the environment.
Emerging technologies. In recent years, there has been an explosion of new technologies aimed at using fewer resources, such as water and electricity, and reducing potentially toxic chemical usage, noise levels, and carbon emissions within the commercial cleaning industry. These innovations include everything from engineered water and orbital floor machines to 100% post-consumer cleaning supplies and rechargeable, water and chemical-saving mops. What products and tools are your service provider using? Are they as environmentally friendly and as safe for people, pets, and the planet as possible? If you don't know, it's time to ask.
Research, data, and documentation. Sometimes greenwashing is hard to spot. Moreover, even experienced commercial cleaning companies can sometimes be duped in their efforts to appear progressive and remain competitive. For example, less ethical manufacturers may demonstrate a product or piece of equipment and provide scientific studies and other information that seem to support the manufacturer's claims. However, when scrutinized, the papers may never actually name that specific product, but rather, a similar one or, in some cases, may refer to another type of product altogether! Facility managers and others responsible for contracting cleaning services should request documentation, including verified research findings and real-life data for the environmental products being used, and review the documents carefully, ensuring they specifically name the exact product.
Need. A new product should only be adopted if there is a clear need or specific goal it will help fulfill, and this is especially true of products and equipment purported to be eco-friendly. A product or piece of equipment that offers real and significant health, safety, or environmental savings compared to what is in current use should be considered. Take a cleaning company that uses a low-water scrubber compared to a more wasteful and labor-intensive mop and bucket system. However, if a service provider encourages the use of a product unnecessarily or simply because it looks cool and seems impressive—and can't back up the selection with savings statistics—consider it a red flag and a signal that more information is needed before any commitment is made.
An EVS and Commercial Cleaning Services Provider That Never Greenwashes
If you are looking for a hospital environmental services (EVS) or commercial cleaning services company in the Southern California area that understands the importance of sustainability and human health and can help prevent your facility from unknowingly falling prey to greenwashing, browse our website to learn more, or contact us today.