Facility Maintenance Company & Cleaning Services: The Perfect Combo
Cleanliness. The No. 1 goal of the best commercial cleaners (or janitorial services companies as they are sometimes called) is to create a clean, healthy environment in which people can thrive. This keeps your building occupants healthy and happier as studies show a clean environment positively impacts human moods, employee morale, and productivity.
Safety. The No. 1 job of facility maintenance is to keep facilities safe for their occupants. This means performing everything from preventative and scheduled maintenance to repairs. Cleaning technicians can help facility managers meet these responsibilities. Often, for example, while cleaning, technicians will notice broken furniture or railings or torn flooring that could cause a potential tripping hazard. The technicians can notify maintenance, so the issue is taken care of before it becomes a more severe problem or causes an accident.
We take care of your facility needs, so you can take care of business.
We invite you to to find out more about Servicon's cleaning services for complex facilities and to schedule a free assessment.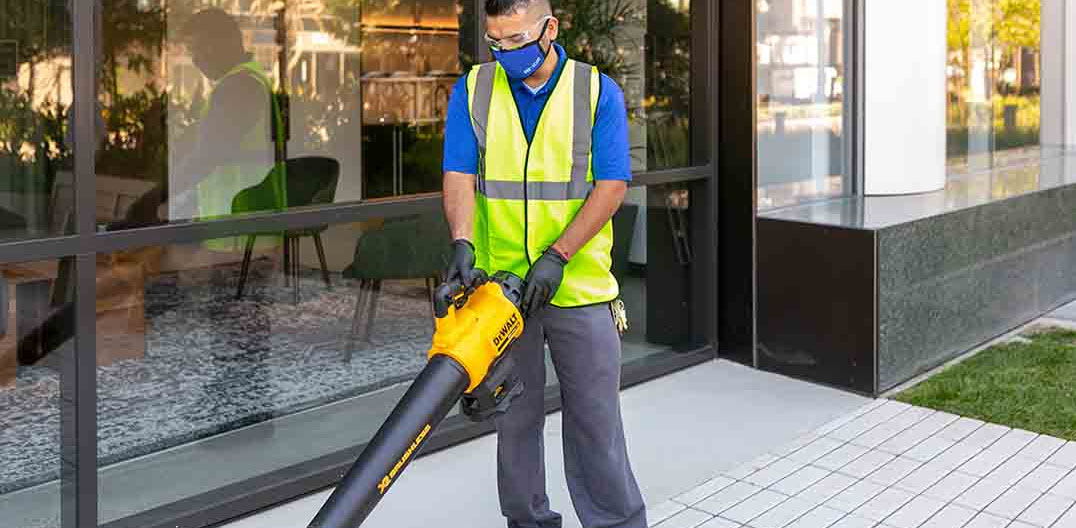 Compliance. Hand in hand with safety is compliance, which can mean different oversight agencies and regulations for different types of facilities. All facilities must adhere to OSHA's rules, although the guidelines will differ for manufacturing versus office buildings, for example. Similarly, some industries also have their own oversight bodies, such as The Joint Commission for healthcare. Cleaning and facility maintenance personnel can remain alert and either remedy or notify the proper department when there may be an issue of noncompliance so citations and fines can be avoided.
Professional image. Cleaning for health reigns supreme over cleaning for appearance, especially since the impact of the COVID-19 pandemic. However, this does not mean that the appearance of a facility is not important. Here again, the commercial cleaning/facility maintenance company combination can prove invaluable. The former can keep the facility free of clutter and sparkling, while the latter ensures there are no missing tiles, broken doors, or chipping paint to make a poor impression on occupants and customers.
Reduced costs. Identifying problems and fixing them before they require major repair can mean significant savings for a facility. So, too, can maintaining a facility's assets. Cleaning carpet regularly extends its life; sweeping floors to remove dirt that can scratch a floor's finish means stripping the floor, a product- and labor-intensive chore, is needed less frequently. Replacing broken hinges extends the life of cabinets. And so on.
Property value. While nothing these days can seem to tame the fluctuating real estate market, cleaning and maintenance keep facilities from deteriorating and losing their value based on their appearance and structural integrity.
Facility Maintenance Company Near Me
Did you know Servicon, a leader in commercial cleaning, also offers facility maintenance support services? Call us at 310-204-5040.
Are you looking for a career with a company that offers commercial cleaning and facility maintenance support in LA County, Ventura County, Antelope Valley, Orange County, San Bernardino, and other areas of Southern California? Read what these employees say about working at Servicon and find out more about careers with Servicon.