Being a female leader in the historically male-dominated commercial cleaning services industry can sometimes be difficult. Being a woman in management in the aerospace sector of the cleaning industry can be even more challenging. Yet Servicon Senior Aerospace Portfolio Manager Johanna Tomm is both—and she wouldn't have it any other way.
"The other day, I did a job walk and was one of two women amidst 20 men," says Johanna. "I am lucky. Laurie [Servicon president and CEO Laurie Sewell] is my mentor, so I have a strong role model. But being a woman in aerospace, you really have to know your stuff to be taken seriously. I've learned if you are confident in your knowledge and how you represent yourself and your company, you will be acknowledged and respected."
Johanna has worked for Servicon for 15 years. She started in administration roles before moving into the company's aerospace operations sector, where she now oversees 50 sites nationwide.
"I am attracted to aerospace as I have great respect for our military," she says. "Some people might be apprehensive, but I think it is cool. I love seeing things made to protect our nation and freedom for us and those who come after us. Seeing and being part of it in person gives me chills."
Johanna also likes that Servicon's aerospace clients appreciate her teams' work. She gives an example: "We have an account that makes fighter jets, and in its Client Business Review, the manufacturer mentioned how important we are as we allow the engineers to work in a clean environment and not have to stop and clean up after themselves. Sometimes, cleaners can go unrecognized. So it's great that clients as prestigious as those in aerospace recognize us as an important part of their operations."
It's the People
Johanna's love of her job goes beyond aerospace and client appreciation. "The No. 1 reason I like my job is feeling the warmth of people," she says, "The people can make or break a company. I worked in aerospace for a competitor, and before that, for Hyatt, two big corporations where you didn't get that. What attracted me to Servicon was the family feel. Here, I feel the warmth of people every day. Servicon is very focused on the people. It's why many employees have been here for 15, 30, and even 35 years. At the end of the day, it's all about the people."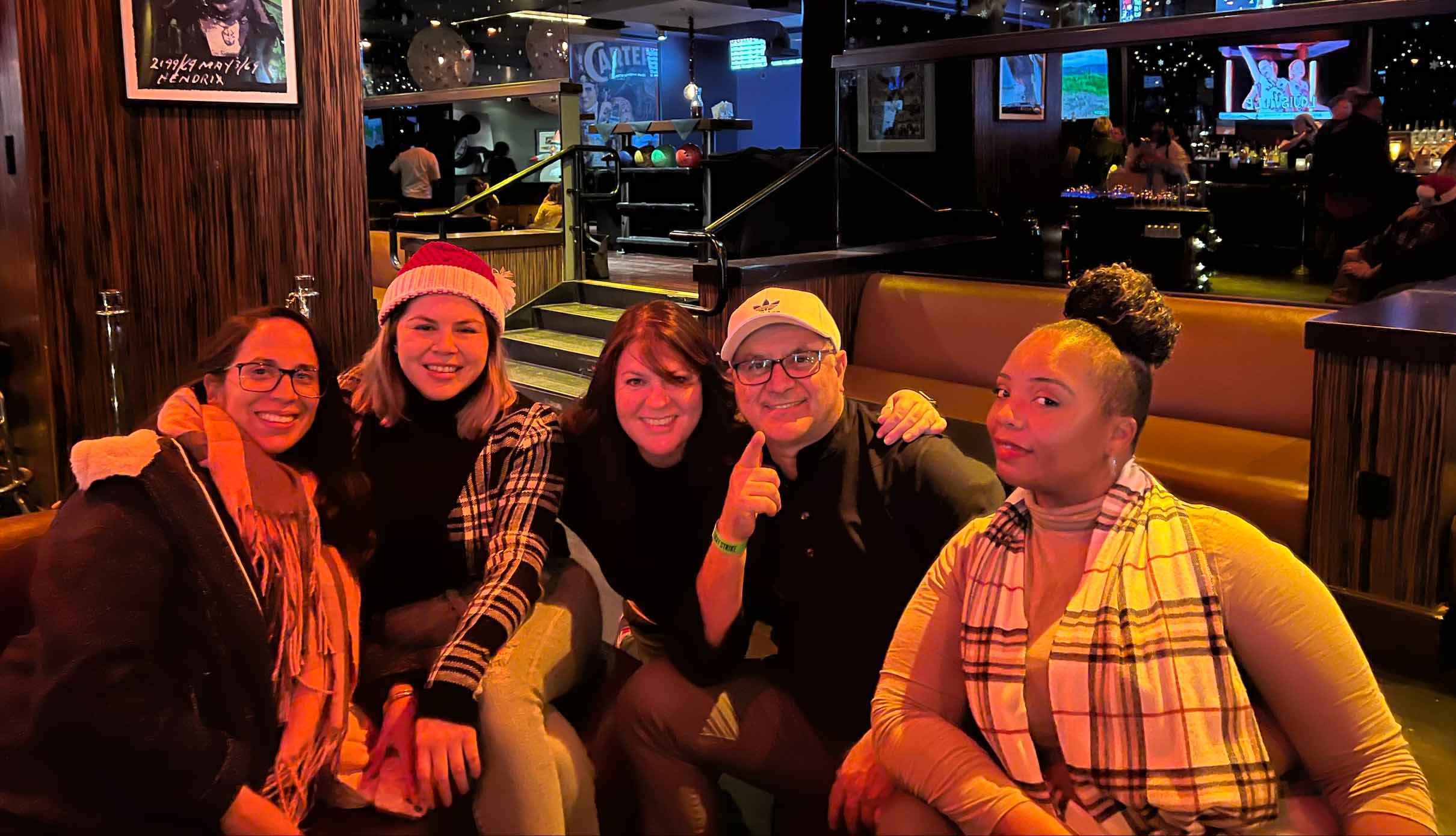 Johanna also likes Servicon's flexibility: "Servicon can make quick decisions without people having to jump through hoops," she says. "It's not that it's a smaller company; it's the availability of management. They see the value of being there for their biggest asset, their people and clients."
Finding Balance
Johanna believes Servicon offers career paths similar to her own for those who want to grow. She admits, however, that positions in operations require a certain personality. "A portfolio manager position is not for everyone," she says. "It's not a job that is finished at 5 p.m., but it is also not one that takes over your life. If you like a job where you punch in and out, that is fine, but this job is not for you. When you work in operations, you get calls all the time, including sometimes on weekends. There is a good balance, but it's up to you to find it. You must also be accustomed to and accepting change because things can change fast."
Community and the Future
Johanna is proud of Servicon's commitment to the community. "I think it's fantastic that management started ServiconCares [Servicon's philanthropic arm]," she says. "The company works with organizations like Food Finders and creates bags for people in need. Servicon is involved and does a lot to improve life in LA and the surrounding areas where our employees work and live."
According to Johanna, Servicon's recent 50th-anniversary celebration was "amazing, and she believes building on the company's past is the way to a bright future. "I am so thankful I got to know Richard [Servicon founder Richard Mahdesian], who was my boss when I started," she says. "It's nice seeing what he built and what Servicon has grown into from his vision. We are seeing it continue to grow under the leadership of the family's second and third generation."
Alcanzando Grandes Alturas en el sector Aeroespacial
Ser una líder femenina en la industria de servicios de limpieza comercial, históricamente dominada por hombres, a veces puede ser difícil. Ser una mujer en la gerencia del sector aeroespacial de la industria de limpieza puede ser aún más desafiante. Sin embargo, Johanna Tomm, Gerente Senior de Portafolio Aeroespacial de Servicon, es ambas cosas, y no lo tendría de otra manera.
"El otro día, realicé una inspección de trabajo y era una de las dos mujeres entre 20 hombres," dice Johanna. "Tengo suerte. Laurie [la presidenta y CEO de Servicon, Laurie Sewell] es mi mentora, así que tengo un ejemplo fuerte que seguir. Pero siendo mujer en la industria aeroespacial, realmente tienes que conocer bien tu trabajo para ser tomada en serio. He aprendido que si tienes confianza en tus conocimiento y en cómo te presentas y representas a tu empresa, serás reconocida y respetada."
Johanna ha trabajado para Servicon durante 15 años. Comenzó en puestos administrativos antes de pasar al sector de operaciones aeroespaciales de la empresa, donde ahora supervisa 50 sitios a nivel nacional.
"Me atrae el sector aeroespacial porque tengo un gran respeto por nuestro ejército," comenta. "Algunas personas podrían ser aprehensivas, pero yo pienso que es emocionante. Me encanta ver cosas hechas para proteger a nuestra nación y la libertad para nosotros y las generaciones futuras. Verlo y ser parte de ello en persona me emociona."
A Johanna también le gusta que los clientes aeroespaciales de Servicon aprecien el trabajo de sus equipos. Ella da un ejemplo: "Tenemos una cuenta que fabrica aviones de combate, y en su Revisión de Negocios del Cliente, el fabricante mencionó lo importante que somos porque permitimos que los ingenieros trabajen en un ambiente limpio y no tengan que detenerse a limpiar después de ellos mismos. A veces, los limpiadores pueden pasar desapercibidos. Por eso es genial que clientes tan prestigiosos como los del sector aeroespacial nos reconozcan como una parte esencial de sus operaciones."
Son las Personas
El amor de Johanna por su trabajo va más allá del sector aeroespacial y la apreciación del cliente. "La razón número 1 por la que me gusta mi trabajo es sentir el calor humano," dice, "Las personas pueden hacer o deshacer una empresa. Trabajé en el sector aeroespacial para un competidor y, antes de eso, para Hyatt, dos grandes corporaciones donde no sentías eso. Lo que me atrajo de Servicon fue la sensación de familia. Aquí, siento el calor humano todos los días. Servicon está muy enfocado en las personas. Es por eso que muchos empleados han estado aquí durante 15, 30 e incluso 35 años. Al final del día, todo se trata de las personas."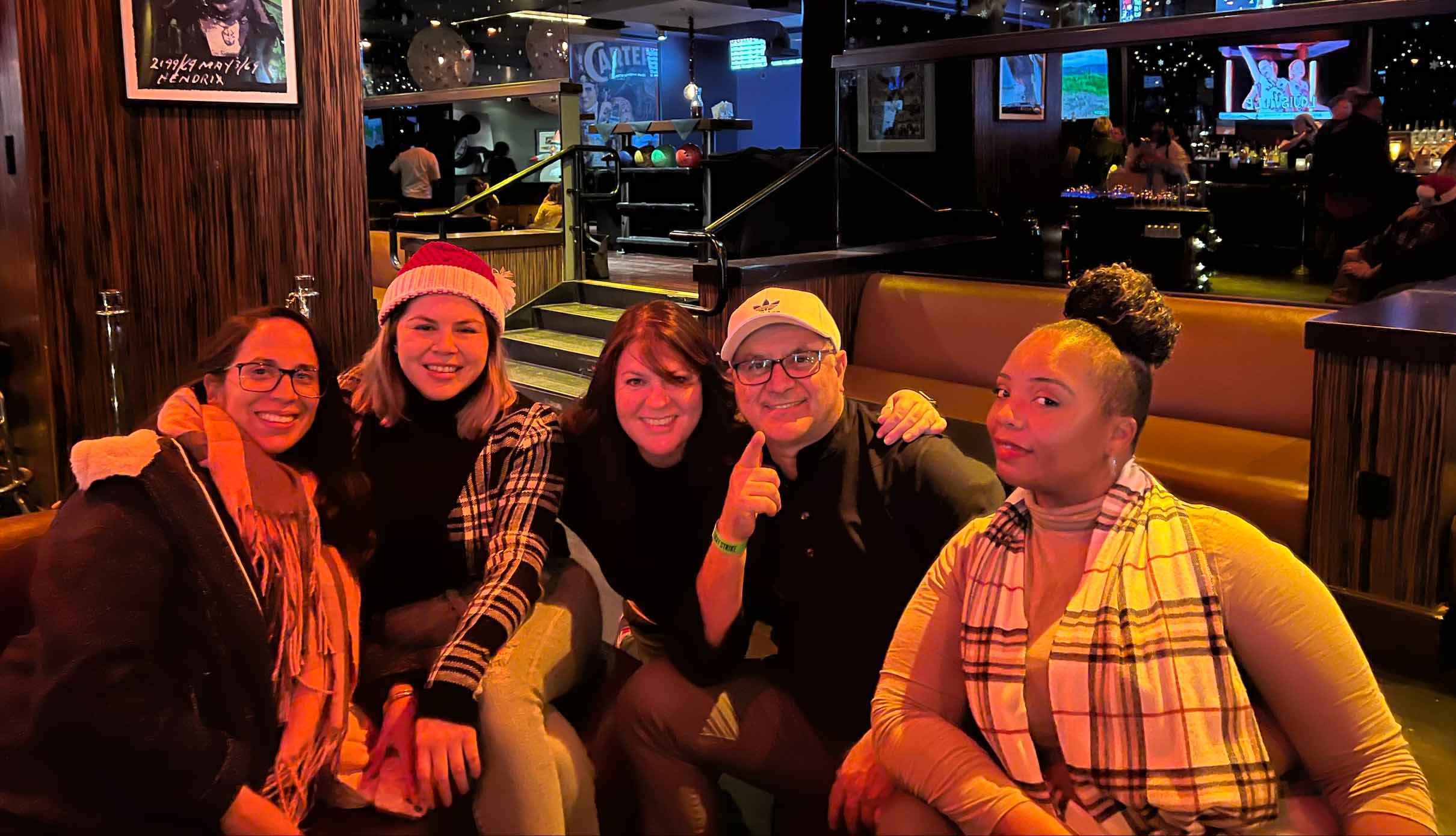 A Johanna también le gusta la flexibilidad de Servicon: "Servicon puede tomar decisiones rápidas sin que la gente tenga que saltar por aros," comenta. "No es que sea una empresa más pequeña; es la disponibilidad de la dirección. Ven el valor de estar allí para su activo más grande, su gente y sus clientes."
Encontrar el Equilibrio
Johanna cree que Servicon ofrece trayectorias profesionales similares a la suya para aquellos que quieran crecer. Sin embargo, admite que los puestos en operaciones requieren una cierta personalidad. "El puesto de gerente de portafolio no es para todos," dice. "No es un trabajo que termina a las 5 p.m., pero tampoco es uno que toma toda tu vida. Si te gusta un trabajo en el que entras y sales, está bien, pero este trabajo no es para ti. Cuando trabajas en operaciones, recibes llamadas todo el tiempo, incluso a veces los fines de semana. Hay un buen equilibrio, pero depende de ti encontrarlo. También debes estar acostumbrado y aceptar el cambio, porque las cosas pueden cambiar rápidamente."
Comunidad y el Futuro
Johanna está orgullosa del compromiso de Servicon con la comunidad. "Creo que es fantástico que la dirección haya iniciado ServiconCares [el sector filantrópico de Servicon]," dice. "La empresa colabora con organizaciones como Food Finders y crea bolsas para personas necesitadas. Servicon participa y hace mucho para mejorar la vida en Los Ángeles y las áreas circundantes donde trabajan y viven nuestros empleados."
Según Johanna, la reciente celebración del 50º aniversario de Servicon fue "asombrosa, y ella cree que construir sobre el pasado de la empresa es el camino hacia un futuro brillante. "Estoy muy agradecida de haber conocido a Richard [el fundador de Servicon, Richard Mahdesian], quien fue mi jefe cuando comencé," comenta. "Es bonito ver lo que construyó y en lo que Servicon se ha convertido a partir de su visión. Estamos viendo cómo continúa creciendo bajo el liderazgo de la segunda y tercera generación de la familia."