How Servicon Provided the GMP Solutions Instil Bio Needed
When a biotech company requires following good manufacturing practices (GMP) to continue vital cancer research, it can't hire just any commercial cleaning services company. It calls for one with experience and an exemplary GMP record.
GMP Briefly Defined
GMP are safety regulations developed by the U.S. Food and Drug Administration (FDA) that pharmaceutical manufacturers must follow to ensure products meet quality and consistency standards. In addition to the materials used, the regulations include the condition of the manufacturing space, equipment, storage, and even cleanroom staff hygiene.
In other words, GMP are not just "nice to haves." GMP errors, whether in processes or reporting, can bring a facility's production to a sudden and complete halt. The wrong commercial cleaning services provider can increase GMP risks and leave lab and cleanroom stakeholders investing more time in training and validating to ensure quality standards are met. Conversely, with the right GMP provider, a life science manufacturer can maintain production while ensuring consistent quality.
Case in Point
Instil Bio is a global biopharmaceutical company developing tumor-infiltrating lymphocytes (TIL) to treat cancer. The cleanroom in the company's Thousand Oaks, California, research and manufacturing facility needed to meet ISO 7 cleanroom standards. During its most recent review, the previous cleaning services provider for Instil Bio received the following ratings from stakeholders on a scale where 10 was the highest:
Responsiveness: 1
Communication: 0
Safety: 3
Compliance: 3
Cleanliness: 7
Instil Bio's Facility Manager, Eddie Diaz, realized his need to find a better GMP cleaning services provider. Diaz had just started looking for a more competent provider when Servicon Strategic Partnerships Vice President Stacey Wong reached out to him. The timing was perfect.
"I met with Diaz several times, and he explained some of the issues he was having with his [previous] provider," says Wong, who oversees the company's Life Sciences division. "The client had been burned by the previous cleaning company that didn't have a deep pool of qualified GMP cleaners trained on Instil Bio's standard operating procedures (SOPs). A strict manufacturing schedule requires a strong GMP backup program to cover technicians' unscheduled absences or vacation time. The previous cleaning company had a lot of turnover because new cleaners were not vetted well for cleanroom cleaning services or trained on basic GMP cleaning practices.
"Another mandate of GMP is maintaining correct and up-to-date GDP [good documentation practices] logs. The errors the company had been experiencing before bringing Servicon on board were unacceptable to Instil Bio and the FDA. So, these employees would work for a short period, make GDP errors, and eventually quit. Every time this happened, Instil Bio had to spend more time and money training the new hires on its SOPs and validating that the GDP was done correctly. It takes four to six hours for clients to train a new person in its SOPs. That's a full day's time and pay each time a new person needs to be trained."
Understanding the past issues made Wong confident in Servicon's abilities to solve them. Diaz agreed to give Servicon a try.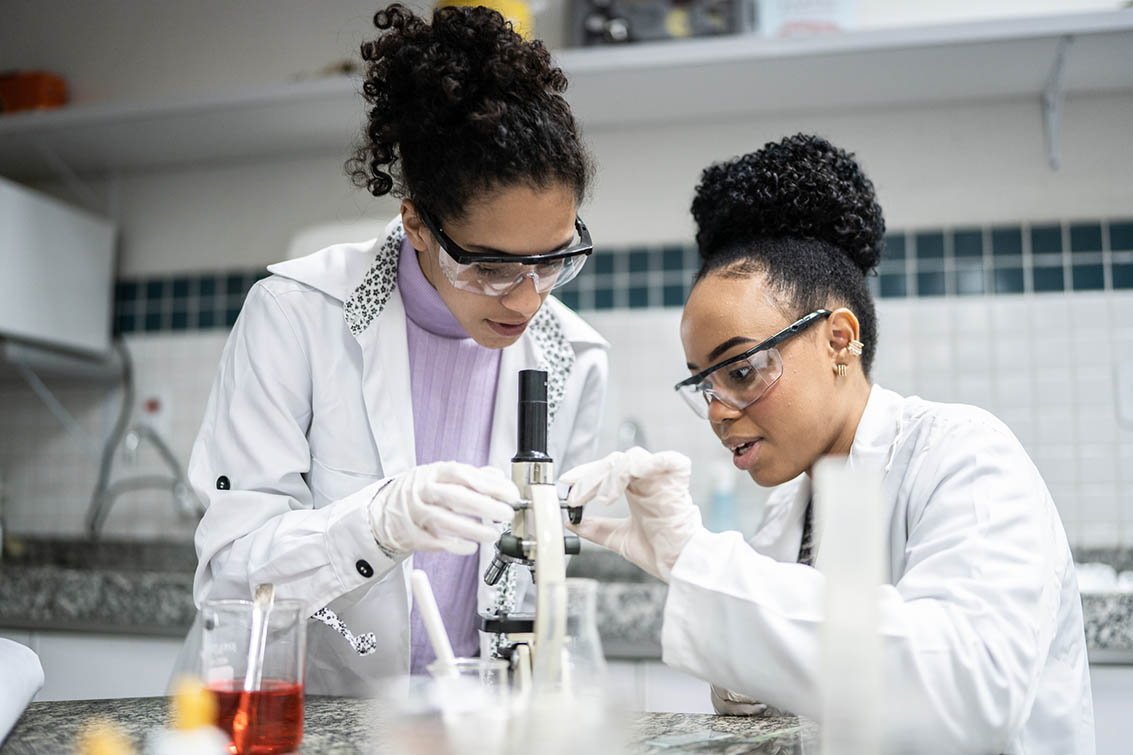 Meeting the Challenges
The Servicon team wasted no time in tackling the challenges.
"We knew Instil Bio needed better vetted, trained, and prepared GMP technicians than the company had previously, and that is Servicon's specialty," says Wong. "Our success begins with our talent acquisition team understanding how to post for GMP positions and vet potential employees who would thrive working in a cleanroom environment. We then provided these employees with thorough GMP/ cleanroom training to ensure they understood the critical fundamentals of GMP requirements. We worked closely with the client's validation expert and conducted ongoing training to ensure we had no errors. We also make it a priority to teach employees that this facility is creating cancer-fighting drugs that could change the world, and they have a chance to be part of something great. As a result, we established a very committed and happy team. We had no turnover for the entire contract period."
Part of what differentiates Servicon from other cleanroom cleaning companies is the commitment we make to our clients on backup GMP coverage. The company trained three Servicon employees from nearby sites with GMP experience on Instil Bio's SOPs to ensure adequate coverage in the case of an unexpected technician absence.
Aware of Instil Bio's frustration with the lack of communication it had with its previous provider, Servicon implemented a Client Business Review process to identify critical elements to track, communicate, and look for ways to enhance each month. This developed a deep partnership based on clarity, trust, and great communication.
A Surprising Shift? No Problem!
Midway through the year, Instil Bio suddenly halted the production of one of its drugs. The unexpected change in manufacturing operations required Servicon to quickly adjust its services to fit the new cleaning and GMP needs.
"We are a nimble, privately owned company with no outside stockholders, so we can be a lot more flexible than our larger competitors," Wong says. "The change in operation also required us to develop trust and relationships with new stakeholders, which we did quickly and effectively."
A Culture of Care
In its Client Business Review, Servicon consistently kept GDP compliance at 100%. What also impressed Instil Bio was Servicon's values.
"Instil Bio was very happy with our work, but they also liked that our two cultures align," says Wong. "We both care for and about people. Servicon creates healthy spaces for people to thrive and works to elevate the industry. We care about our employees, our clients, and the communities we serve. Instil Bio cares about people. Its team is working to cure cancer. It has been a great fit."
Parting Ways Still Brings Praise
In discussing her experience working with Intil Bio, Wong uses past tense for a reason: Just before this article's publication, Instil Bio announced it was closing its facilities in the United States. It was a hard thing for Wong to hear, but she knew both entities learned a lot in their time together. She also is proud of the strong relationship the companies built—and the praise Servicon earned from Instil Bio executives.
"In my opinion, there isn't a better company that can do GMP cleaning unless you want to pull a GMP cleaning department in-house, which is expensive and time-consuming," says Instil Bio Facility Maintenance Director Zubin Lee.
And Diaz? "Servicon executed a flawless transition in taking over the GMP cleaning of our cleanrooms and office areas in California," he says. "I was impressed with Servicon's attention to detail during the onboarding process and consistent supervision even many months after start-up. Our quality team is pleased with their performance; we have had no GDP errors since they came on board. I highly recommend partnering with Servicon for manufacturing facilities with stringent requirements like ours."
Interested in working for Servicon?
Interested in learning more about our services?