As the best commercial cleaning services companies with cleanroom experience know, ensuring the cleanliness and maintenance of cleanroom storage areas is vital to current good manufacturing practices (cGMP) for pharmaceutical companies. Negligence in storage areas can lead to cross-contamination, threatening the well-being of product users and derailing manufacturing processes. The result can be expensive delays, product recalls, and even lawsuits.
GMP Briefly Defined
GMP are safety regulations developed by the U.S. FDA that pharmaceutical manufacturers must follow to ensure products meet quality and consistency standards. In addition to the materials used, this includes the condition of the space, equipment, storage, and even cleanroom staff hygiene. The requirements, often referred to as the five Ps of GMP, include:
Primary materials. These are the raw materials used to manufacture products, and as with most anything, a final product is only as good as its ingredients.
People. Trained personnel are mandatory to meet GMP regulations and ensure a quality product.
Premises. This refers to the laboratories and other rooms—including storage areas—and equipment associated with where the product is made. If these spaces are unclean, the quality of the product will suffer. Similarly, if the equipment is not properly maintained, the chance of failure rises, which can cause an expensive production disruption and even fines.
Procedures. The steps followed to make the product are audited to ensure the use of best practices and the latest, most effective technologies.
Processes. Sometimes referred to as "paperwork," this refers to the documentation that the proper procedures are followed. The documentation must be completed each time a procedure is repeated.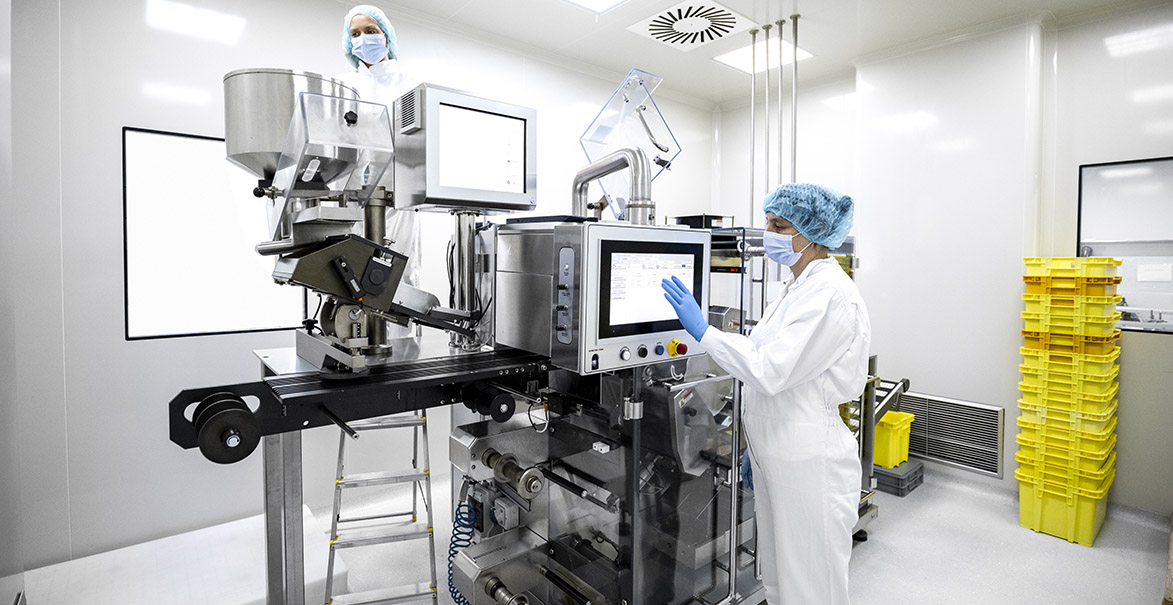 Storage Maintenance for GMP
As previously stated, storage areas that are not kept clean and properly maintained can negatively impact pharmaceutical production. With this in mind, below are basic GMP procedures that must be followed in storage areas.
Only authorized persons trained in GMP compliance and cleanroom requirements should be permitted to enter storage areas.
Storage areas must be kept clean, dry, and temperature controlled to ensure product quality. Products with specific storage needs should be labeled and monitored regularly.
Products and equipment used to clean storage areas must be approved, and use should be documented each time.
Cleaning equipment and products should be kept clean and in good working order. They should be fully dry before being stored in their designated location to prevent cross-contamination.
All storage areas should be large enough to store products, equipment, and other materials neatly and separately by category and/or use.
Sanitation documentation must be kept current.
Since vermin can damage and contaminate stored materials, pest control should be a standard, documented procedure.
Spills or leaks should be reported and cleaned up as soon as possible with cleanroom-approved products.
Quarantined areas must be clearly marked and monitored, with access restricted to a limited number of authorized personnel.
Potentially hazardous items, such as combustible products, should be stored in a designated area with restricted personnel access. These items should be checked periodically for leaks or damage.
Controlled substances, such as narcotics, must be stored following international and federal regulations.
Stored items should be handled by authorized personnel wearing proper cleanroom PPE only.
Materials should be stored and rotated based on first expired–first out (FEFO) to maintain product integrity.
Broken equipment or damaged product should be documented, labeled, and removed as soon as possible. Repairs should be done outside the storage area with equipment cleaned with proper cleanroom procedures before being returned to the storage area.
Lighting should be adequate to read labels and safely handle stored equipment and product.
A Commercial Cleaning Services Provider With GMP Experience
Based in Southern California, Servicon has more than 50 years of cleanroom cleaning services and maintenance experience in the healthcare, aerospace, life sciences, and manufacturing industries. Browse our website for more information and/or contact us today.