Those working in hospital housekeeping jobs—or, as they are now referred to, environmental services (EVS) hospital jobs—have always been vital. EVS workers contribute significantly to patient care, and satisfaction and help reduce healthcare-associated infections (HAIs) and improve HCAHPS scores. Hospital EVS technicians also directly impact a hospital's bottom line since the Centers for Medicare and Medicaid (CMS) reimbursements are tied to the facility's number of HAIs. Moreover, the cleanliness of a hospital is a top priority for most patients and their families when choosing a treatment facility.
Nothing raised awareness of the vital role of EVS like the COVID-19 pandemic. During the shutdown, EVS workers were perhaps the most essential of essential workers. Many hospitals and other healthcare facilities were filled to capacity and forced to turn patients away. Imagine how the spread of infection would have been compounded with no one cleaning and disinfecting these facilities! Yet the need for infection prevention has never been greater than now.
Hospital EVS Continue to Face Infection Prevention Challenges
While COVID infection numbers are rising, a record number of flu cases are also being reported. Add to this the recent outbreak of monkeypox. Then there is the latest threat, the respiratory syncytial virus (RSV), a virus that usually causes mild cold-like symptoms. While most people recover from RSV in a week or two, it is especially dangerous for children and older adults. According to the Centers for Disease and Control Prevention, RSV is the most common cause of bronchiolitis and pneumonia in children younger than one year old in the United States. Moreover, RSV can survive on hard surfaces for hours, making the role hospital EVS plays in infection prevention all the more vital.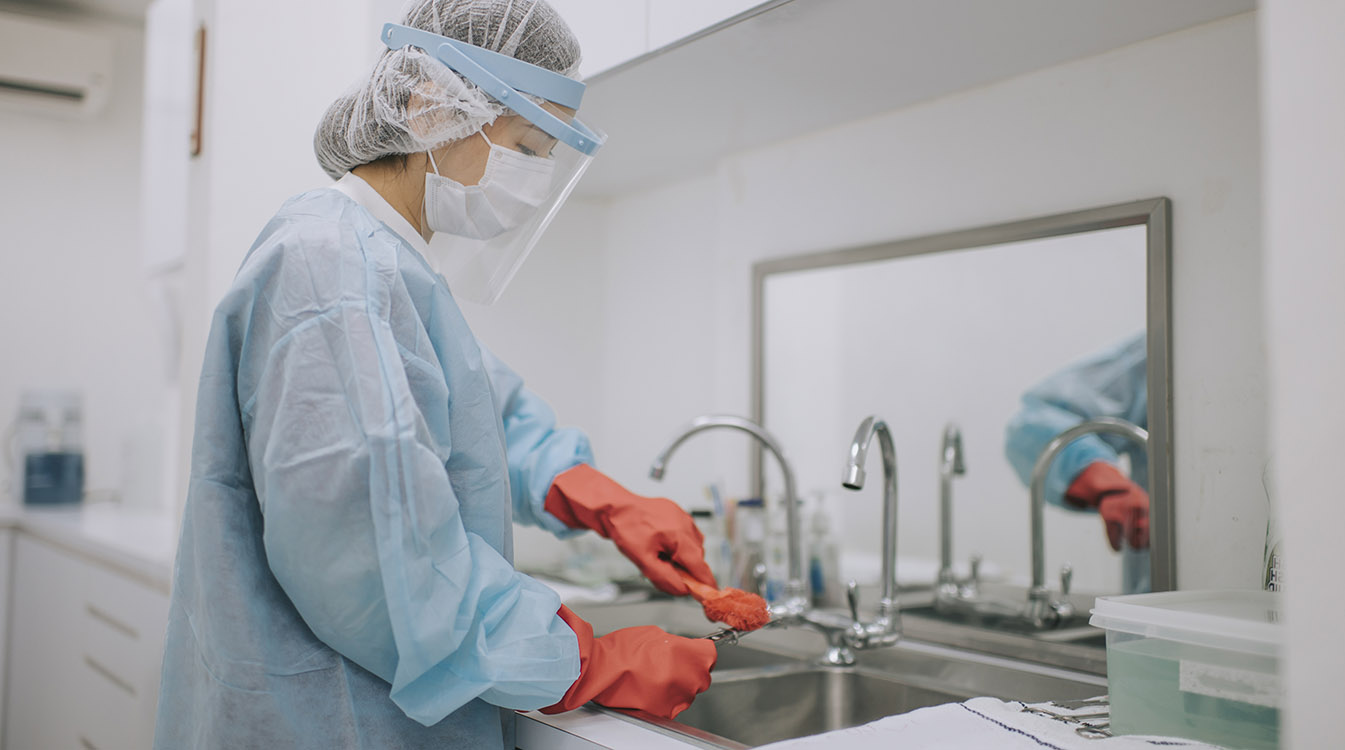 Beyond Infection Prevention
In addition to their role of cleaning and disinfecting the hospital and curbing the spread of infectious diseases, EVS technicians perform a multitude of other duties, including:
Supply restocking
Regulatory compliance
Pest control
Facility maintenance and minor repairs
Waste management
Biohazardous waste collection and disposal
Much more.
A True Profession: Why the Time to Join Has Never Been Better
Hospitals can't function without EVS, which means EVS is essential to the health and welfare of the world's inhabitants. Therefore, EVS should be valued as the vital part of the healthcare team it is. As Patti Costello, executive director of the Association for the Health Care Environment, recently wrote, the healthcare EVS vocation should be recognized as a true profession and not just a calling to serve.
COVID has helped bring Costello's belief closer to fruition. On the one hand, many hospitals and their patients and staff have an increased awareness of EVS' contribution to the health and safety of their environment. At the same time, some EVS workers are gaining a better understanding of the importance of their work and their value in infection prevention and creating healthy environments in which people can thrive.
At Servicon, for example, we hired more than 600 workers during the pandemic, many of whom had no experience in our industry. When businesses began to reopen, most of these workers stayed with us, saying they felt their work made a difference in people's lives. They feel valued and believe they have a role in creating positive patient outcomes—and they are right.
As an industry, it is up to us to show the world that EVS is indeed a noble profession. We must recruit the right people, thoroughly train them, and give them growth opportunities.
For those looking for a profession, don't overlook EVS and/or commercial cleaning. With the right company, the work offers a wonderful opportunity to make a living, grow professionally, make personal connections, and save lives.
From Environmental Services Hospital Jobs to a Profession
Are you looking to work for a leading hospital environmental services/ commercial cleaning services provider where you and your work will be appreciated and there is room for growth? Apply to Servicon today.