6 Questions to Help Find the Best Facility Maintenance Services Provider

When it comes to facility maintenance services, not all providers are the same. Most offer a menu of services, often with varying degrees of success. For example, some may provide outstanding commercial cleaning services but fall short when it comes to basic facility maintenance or tenant services. Others may boast that they provide total facility maintenance, but in reality, lack the staff or expertise to carry through on their vast field of promises.
So how do you find a facility maintenance services provider that both fits your needs and delivers on its promises?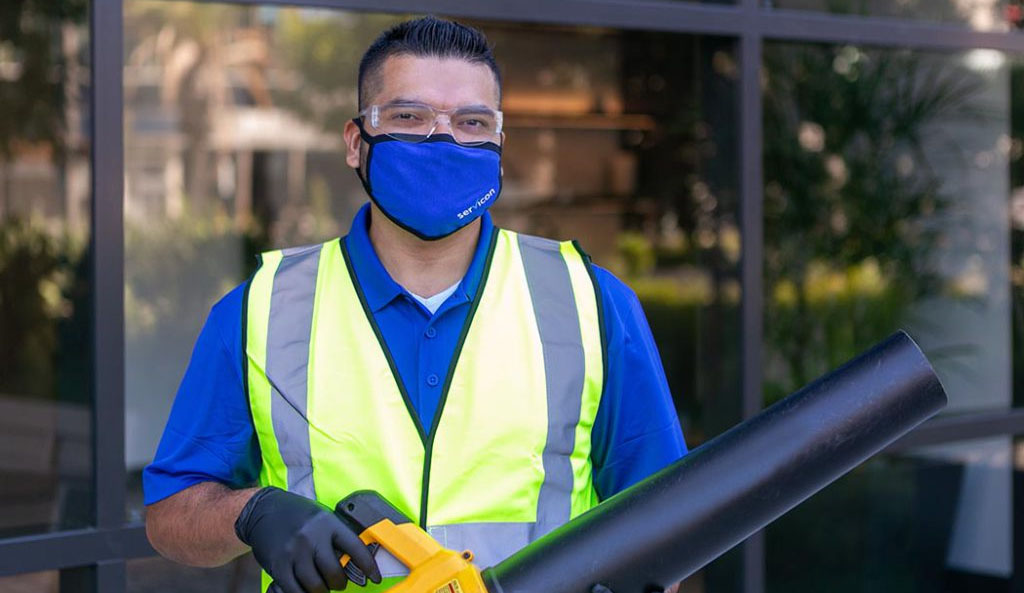 Asking the six questions below can help.
1. What services do you offer?
This is one of the most important questions to ask from the start—and again later in the conversation. A list that differs each time you ask can be a red flag that either the person you are talking to—or the company itself—isn't sure of its offerings. This question also can instantly rule out—or rule in—a provider by revealing if its offerings are a match to your facility maintenance needs.
2.Will you put that in writing—spelled out?
While having a verbal conversation is great for understanding what a facility maintenance services company offers, you need a detailed contract that clearly defines the scope of work. Saying "clean all offices" won't suffice as there are many definitions of what constitutes "clean." This lack of definition is where even great partnerships can go wrong. Find out if cleaning the blinds and dusting the shelving is included. It can save a lot of headaches and hard feelings later.
3. How many employees does your facility maintenance team include?
If you manage a large, multifaceted hospital complex and the facility maintenance services provider has a staff of five, you need to keep looking. Conversely, if you are an office of seven employees and the facility services company employs 1,600 employees and focuses on large complex facilities, you probably want a smaller provider.
4. How do you handle facility maintenance beyond commercial cleaning services?
Some facility maintenance companies perform "light" maintenance, such as HVAC filter replacement, including clean room filtration cleaning, light plumbing, and non-live electrical work. Others also cover basic tenant services, such as moving assistance, security escorting, and recycling. Many facility maintenance companies outsource repairs like HVAC or electrical repairs. If you are interested in facility maintenance services, you need to ensure that your service provider has an infrastructure to support your needs.
5. What security checks do you do for employees?
In today's world, physical and digital security can pose significant risks. You want to be sure that the people coming in and out of your facility have been properly vetted. This should include at the minimum background checks and far more for high-security facilities. And here again, get it in writing. Should an incident occur, a "They told me they checked" won't cut it.
6. What measures do you have in place to assure quality?
Most facility maintenance companies talk a lot about quality, but what measures do they have in place to ensure it? More than ever, your building occupants want proof that you provide them with a safe, clean, healthy environment. Most commercial cleaning services and facility maintenance services companies conduct formal quality assurance inspections. The best providers use new technologies that provide irrefutable proof of the quality of their services, such as cleaning mapping, data tracking, and analytics. They meet regularly with their customers to share these findings.
Facility Maintenance Services Provider Near Me
California-based Servicon has more than 48 years of experience providing comprehensive facility maintenance services to complex facilities. For more information, visit our facility maintenance services page or contact us.
Interested in working for Servicon?
Interested in learning more about our services?