Leading Commercial Cleaning Services Provider Earns Women's Business Enterprise Status
Culver City, California, October, 2023 – Servicon, a leading national healthcare, aerospace, and life sciences commercial cleaning services provider, has been certified as a Women's Business Enterprise (WBE) by the Women's Business Enterprise National Council (WBENC).
WBENC is the gold standard for women-owned business certification in the United States. Servicon is one of the largest companies in the commercial cleaning services industry to earn this prestigious certification.
Servicon's certification was conducted and approved by the WBE Council-West, WBENC's regional certifying partner. Attaining the certification is a meticulous process, including an in-depth review of the business' history, current operations, a comprehensive legal and financial document review, and a site inspection. The certification process confirms that the business is at least 51% owned , operated, and controlled by a woman or women and that the business has appropriate structure and strategic business planning and implementation in place. Servicon is 60% woman-owned owned and its chief executive is female.
"It is a tremendous honor to receive WBENC certification," says Servicon President, CEO, and member of Servicon's ownership, Laurie Sewell . "We are proud to be recognized as a woman-owned and operated company, especially given Servicon's long history of strong women leadership, starting with our company's co-founder, Gloria Mahdesian. Servicon's past president and CEO, Terry Sweeney, was my mentor."
"WBENC certification exemplifies the strength of women in leadership roles and the great value they bring both to the business world and the historically male-dominated commercial cleaning industry. I also think it serves as an example for other women entrepreneurs of the business success they can attain."
Sewell plans to participate in the WBENC mentor program to help other women owners and operators who are starting out to grow and improve their operations.
Stakeholder Benefits
Servicon's head of environmental, social, and governance (ESG) initiatives, Maritza Aguilar, also sees great value in the WBENC certification. "I am proud to be part of a woman-owned and operated business," she says. "Laurie has always used her leadership to elevate women. It's important for the women in our organization and our communities to see this ability to grow and be successful as a woman entrepreneur. Our certified status also aligns with our customers' supplier diversity programs and helps them meet their supplier diversity goals. Many companies want to do business with underrepresented minorities, especially women-owned and operated companies as reputable as Servicon."
By including women-owned businesses among their suppliers, corporations and government agencies demonstrate their commitment to fostering diversity and the continued development of their supplier diversity programs, which, in turn, empowers women as leaders and brings about a more diverse and sustainable economy.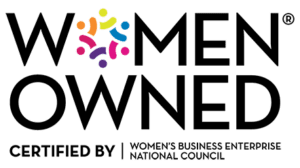 About WBENC:
WBENC is the leading U.S. women's business development and third-party certifier of women-owned and operated businesses. WBENC includes more than 18,000 certified WBEs, 14 national RPOs, and more than 500 corporate members, most of which are Fortune 500 entities. Thousands of corporations as well as states, cities, the federal government, and other entities seek suppliers with WBENC certification. For more information, visit www.wbenc.org and www.buywomenowned.com.
About Servicon
Proud to be WBENC-certified, Servicon is a leading commercial cleaning services provider specializing in healthcare, life sciences, aerospace, and facility maintenance.
At Servicon, we live by our purpose to elevate the industry and provide healthy environments for people to thrive. As a privately held, women-owned and operated company, we work and live by our vision of creating a better working future. We do well by doing right by our people and the communities in which we and our employees work and live.