Los Angeles County Total Facility Maintenance
Your Total Facilities Solution Provider for Healthcare, Commercial,  Municipal, Aerospace, Entertainment, & Manufacturing
The Complete Facilities Solutions Provider You Can Trust in Los Angeles County

Headquartered in Culver City, CA, Servicon has a soft spot for Los Angeles County, especially when it comes to keeping its residents safe and healthy. Perhaps you are in healthcare, aerospace, commercial real estate, manufacturing, entertainment, or are one of its many burgeoning municipalities. Whatever your type of complex facility is, we are your commercial cleaning services, facility maintenance, and infection prevention specialists.
For example, let's look at a few reasons Servicon is the leading hospital environmental services (EVS) provider in LA County.
During the COVID-19 pandemic, our team was on the frontline, providing cleaning and disinfecting services to keep hospitals, defense, commercial, and other complex facilities throughout LA County open and fully functional. In addition to helping fight the spread of the virus, our Servicon hospital EVS technicians kept up their rigorous fight to prevent healthcare-associated infections (HAIs). The CDC estimates that 1.7 million people contract a HAI, and 99,000 die from one annually. Besides the health risks, hospitals with high HAIs risk losing Medicare and Medicaid funding. Many patients also choose hospitals based on the number of reported HAIS cases, which can severely impact a hospital's bottom line.
Another aspect of healthcare where Servicon EVS hospital providers shine is performing their work with compassion and empathy for the patients. Experts know empathy can accelerate the healing process. At Servicon, every EVS technician receives extensive training under our proprietary Patients First program. Studies show that, on average, hospital EVS service providers spend more time in patients' rooms than doctors and nurses. Moreover, patients often feel more comfortable talking with EVS workers, who are often bilingual.
During the COVID-19 pandemic, when friends and family were not allowed to visit patients, our EVS workers assumed the role of loved ones, talking with patients and holding up cell phones and tablets so they could speak or FaceTime their families.
If we can excel in healthcare, taking care of some of our community's most vulnerable, immune-compromised patients throughout the worst pandemic this century, imagine what we can do for other facilities.
Servicon keeps some of LA County's most extensive complex facilities safe, clean, and compliant based on science-validated and real-world tested cleaning and disinfecting methodology and protocols. If we're not your hospital EVS or commercial cleaning services provider and you are looking for one, contact us and discover the Servicon difference. You will be glad you did.
Interested in working for Servicon?
In 2019-20, during the COVID-19 pandemic, when labor shortages were rampant, Servicon hired more than 600 employees, the majority from LA County and the surrounding areas. Once the pandemic was over, when businesses opened back up and began calling their workers back, nearly all our new hires stayed. We also have employees who have been with us for 25, 30, even more than 35 years. Meanwhile, more than 40% of our hires are referrals from current employees. Why do our employees stay and encourage others to join us? They say they like the meaningful work and feel they and their work are appreciated. But don't take our word for it. Read what these Servicon employees have to say. Then, if you or someone you know is looking to join the top hospital EVS provider and commercial cleaning services company in LA County, click the link below.
Interested in working for Servicon?
Interested in learning more about our services?
Benefits for You
We take care of your hospital, healthcare, and other complex facility needs, so you can take care of business.
We invite you to find out more about Servicon's hospital EVS, facility maintenance, and other commercial cleaning services for complex facilities and to schedule a free assessment.
Major Cities in Los Angeles County
We provide commercial cleaning and disinfecting services for large facilities in major cities throughout the Los Angeles County area. From Los Angeles to Pamdale, and many in between including:
Los Angeles
Long Beach
Torrance
Santa Monica
Burbank
Pasadena
Santa Clarita
Palmdale
Pomona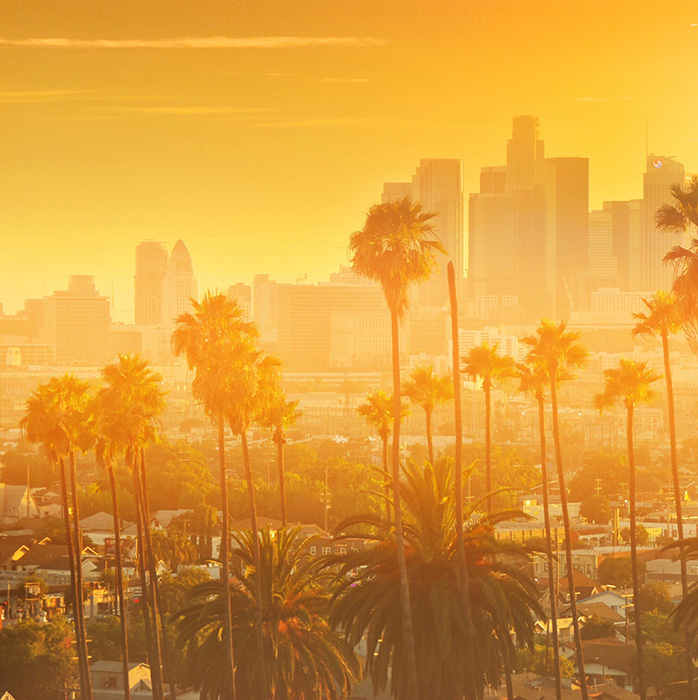 Top Attractions in Los Angeles County
LA County is a leading U.S hub when it comes to entertainment. No matter what you fancy and whether you are a first-time or returning visitor to LA County, you will never be without something fun to see and do. Below are just a few of the county's not-to-be-missed attractions.
Six Flags Magic Mountain
Universal Studios Hollywood
Los Angeles Memorial Coliseum
Descanso Gardens
Dodger Stadium
Exposition Park
The Forum
Griffith Observatory
Huntington Botanical Gardens
La Brea Tar Pits
Staples Center
Venice Beach
Los Angeles Zoo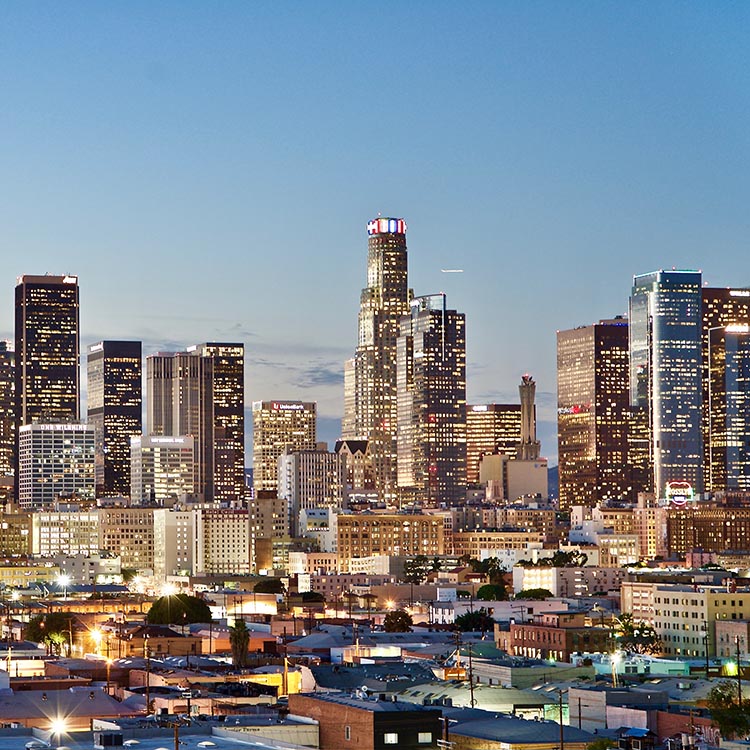 Regions
Regionally, we cover:
East: Eastside, San Gabriel Valley, portions of the Pomona Valley
West: Westside, Beach Cities
South: South Bay, South Los Angeles, Palos Verdes Peninsula, Gateway Cities, Los Angeles Harbor Region
North: San Fernando Valley, Crescenta Valley, portions of the Conejo Valley, parts of the Antelope Valley, and Santa Clarita Valley
Central: Downtown Los Angeles, Mid-Wilshire, Northeast Los Angeles
Los Angeles County by the Numbers
Did you know that Lost Angeles County:
Is the most populous U.S. county
Includes 88 incorporated cities
Is home to more than 10 million people
Is one of the most ethnically diverse counties in the United States
Includes more than 20 lakes and reservoirs.
Some of California's top hospitals are in Los Angeles County, including:
City of Hope
Los Angeles County/Harbor-UCLA Medical Center
Enloe Medical Center
Cedars Sinai Medical Center
Los Angeles County +USC Medical Center
Keck Hospital of USC