5 Tips to Ensure Your Commercial Cleaning Service Can Keep Your Facility Safe
Many of you probably heard the story about the custodial worker who unplugged a freezer at a university because it was making an "annoying" noise. He ruined 20 years' worth of research. The university, Rensselaer Polytechnic Institute in upstate New York, has sued the building service contractor (BSC) for $1 million in damages and legal fees, accusing the cleaning services provider of failing to train its worker correctly.
This is not the only case where lack of training in our industry has led to sometimes disastrous, often expensive results.
Slip Sliding Away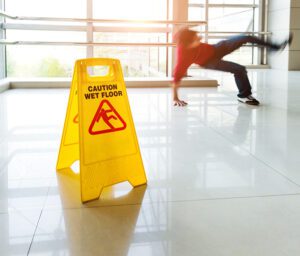 In 2019, 172,050 injuries resulted from slips, trips, and falls caused by the following issues:
Wet/slippery floors
Dusty floors
Loose mats and floor coverings
Unsuitable footwear
Icy conditions
Obstacles
Loose flooring
While people's choice of footwear and Mother Nature are beyond a cleaning company's control, measures such as knowing the best finish, ice melt, and matting to help prevent falls are not. Neither is removing obstacles and reporting areas needing maintenance to avoid slips and falls. Sadly, however, the industry's record for preventing slips and falls seems to be worsening; Safety Matters Weekly reports that in 2021, more than 400,000 slip and fall injuries resulted from poor housekeeping.
Chemical Imbalance
Cleaning chemical mishaps caused by insufficient training is another serious industry problem. On average, the United States experiences a chemical fire, explosion, or toxic release every two days, events such as:
An office cleaning worker mistakenly mixed sulfuric acid with ammonia. The worker fell ill, the fire department was called, other buildings on the street were evacuated, and a hazmat team was called.
A restaurant cleaning worker scrubbed the basement with a combination of bleach and Lime-Away, forcing the restaurant and nearby businesses to be evacuated and shut down and hospitalized four people.
A country store in Chester, VT, was evacuated, and five employees went to the hospital because a worker accidentally mixed "two or three chemicals" that created a chlorine gas cloud. The store was closed pending the health inspector's investigation into the need to dispose of food products that may have been exposed to toxic fumes.
An entire courthouse in Janesville, WI, was evacuated, and hazmat was brought in when a cleaning technician mixed chemicals to prepare water for the facility's air conditioning unit.
These are just a few of the endless examples of the dangers of improperly mixed chemicals. And let us not forget the health and safety dangers caused by chemical under or over-dilution. Under-dilution can create dangerously high toxicity rates, while over-dilution can lull facilities into a false sense of security that cleaned surfaces are free of potentially harmful pathogens.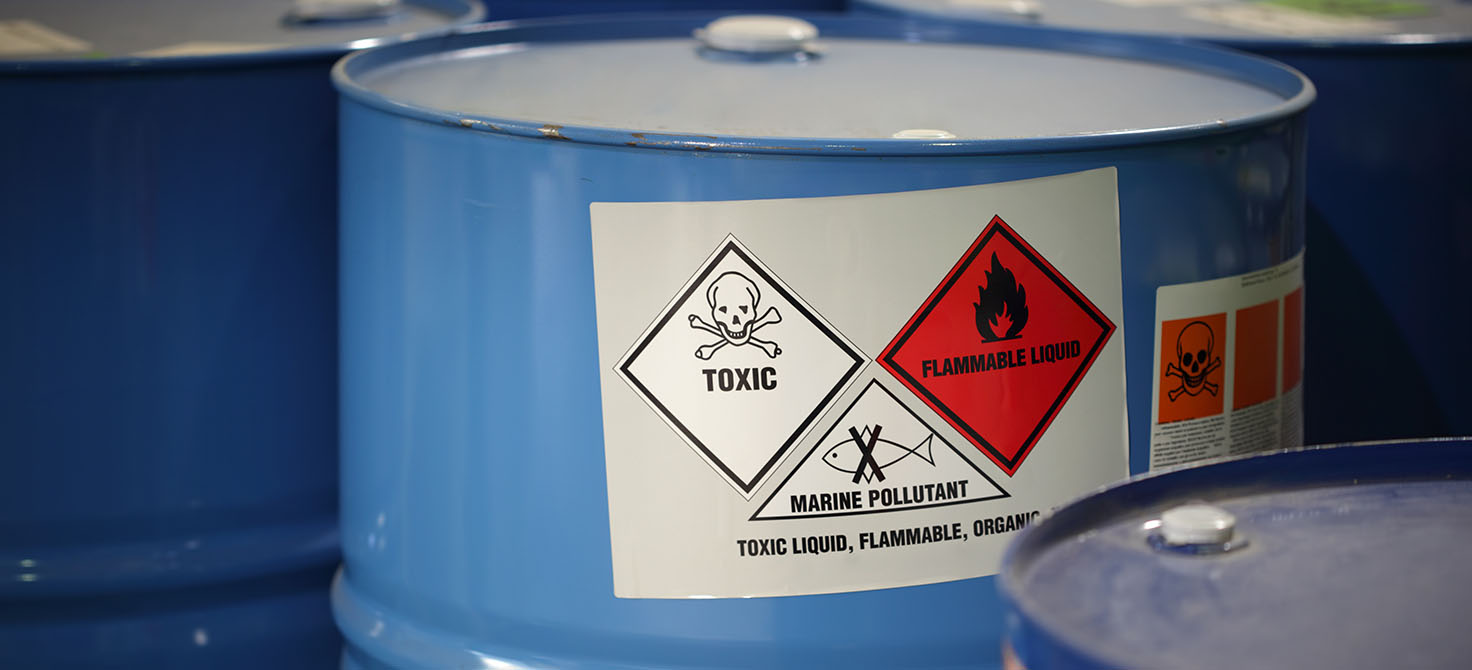 Custodial Technicians Also at Risk
According to the U.S. Bureau of Labor Statistics, custodial workers have the third highest rate of nonfatal injuries of any occupation, accounting for 50,000 injuries annually, a statistic often repeated by injury lawyers. These injuries include everything from trips and slips due to poor floorcare and falls from ladders to chemical skin burns and back and joint injuries from improper lifting or equipment use—to name but a few.
For employers, in addition to unexpected worker absences and scheduling headaches, these injuries can result in workers' compensation claims, regulatory fines, and expensive lawsuits.
While not all accidents can be prevented, the majority can be avoided by hiring the right environmental services (EVS) or cleaning services provider. By "right," we mean a provider with a robust training program.
Days of Cleaning Yore Are Gone Forever
The days of handing a newly hired cleaning technician a mop and bucket and suggesting they "have at it" are over. For starters, the industry has made huge equipment and product advancements. Using advanced equipment and products requires training. Also, however, cleaning is a science that requires knowledge and education for proficiency, a fact that the COVID pandemic made increasingly apparent.
The truth is more science is involved than many outside and even within our industry realize. For example, proficient cleaning demands a certain level of knowledge of biology to understand the difference between viruses, bacteria, and fungi to ensure the right disinfection formula is chosen and proper disposal procedures are followed for biological waste and sharps. It requires some basic understanding of chemistry to avoid the toxic, potentially deadly situations created by improper chemical mixing and usage and to recognize the importance of dilution rates. Cleaning personnel must understand floor friction to choose the best finish for the type of flooring at hand. Even in cases where products and equipment are preselected by a facility or management, cleaning technicians must know how to adapt to the proper processes and procedures for those products and each of the various sites they clean. They must be trained to effectively and efficiently operate machinery such as orbital floor sanders, program robotic floor machines, and disinfect safely using electrostatic sprayers or program an automatic floor machine. Cleaning technicians for top cleaning services providers must also be technology savvy to schedule shifts, communicate issues between sites, track cleaning and room use, and run reports. They must know all this and so much more. And the best-trained cleaning technicians also understand the "why" behind their duties, enabling them to handle unexpected situations seamlessly based on their knowledge, education, and training.
Look Before You Leap
Poorly trained cleaning professionals pose a health and safety threat to clients and themselves. With this in mind, below are five areas to consider when choosing or reviewing an EVS or other commercial services provider.
Comprehensive training materials. Many commercial cleaning service providers profess to provide in-depth training for their workers. Don't just assume it to be true. Request specifics: Ask to review the training materials the company offers. Is it comprehensive, covering, at a minimum, the areas discussed above? Review the training at all levels, including supervisors and managers. Does it include areas besides strictly cleaning, such as people and leadership skills? It should.
Safety record. This tells you a lot about a company's training program. If the provider's safety record is not stellar or if you find a considerable number of warnings from agencies, such as OSHA, The Joint Commission, EPA, or FDA, keep looking for a safer option. (Contact us to discover Servicon's phenomenal safety record, which we attribute to our rigorous and thorough training.)
Certifications. Most companies that believe thorough employee training is critical will have certifications showing they take other aspects of their business seriously. Look for the U.S. Green Building Council's LEED Platinum certification, ISSA Cleaning Industry Management Standard for Green Buildings (CIMS-GB), Green Seal, and other respected industry certifications.
Accolades. A company that earns awards, good press, and positive reviews can indicate a company that provides thorough training. Has the company received awards or press for its leadership or interactions with the local community? Does it have client testimonials on its site? Do employees give it a positive rating on social media? Companies can only earn these accomplishments with knowledgeable, educated, well-trained employees.
Interaction. Don't hesitate to discuss training with the workers the company sends to your site. This does not—and should not—be interrogation sessions. Rather, casual conversations such as "How did you get trained to do that?" when a technician performs a task can be telling. Hearing, "My supervisor told me what to do yesterday, but I've never actually done it" should be a red flag to investigate more. Importantly, don't automatically assume anything. Instead, talk with the supervisor or manager to investigate further and top management if necessary.
The EVS and Commercial Cleaning Company That Keeps Its Employees and Clients Health and Safe
Are you looking for an experienced EVS or commercial cleaning services provider with an unsurpassed employee training program for all levels and one of the highest safety records in the industry? Contact us today to find out more about our training and client benefits.