At times, workers may be required to work in hot environments for long periods. When the human body is unable to maintain a normal temperature, heat illness can occur. Heat illness can be very serious and may result in death. It is also important to consider that hot work environments may exist both outdoors and indoors.
What is Heat Illness?
The following are illnesses that may result from exposure to heat in the workplace:
Heat Stroke
Heat Stroke is the most serious heat illness, which requires immediate medical attention. Heat stroke occurs when the body's temperature regulating system fails, and body temperature rises to critical levels (greater than 104°F). This is a medical emergency that may result in death! The signs of heat stroke are loss of consciousness, confusion, and seizures. Workers experiencing heat stroke have a very high body temperature and may stop sweating.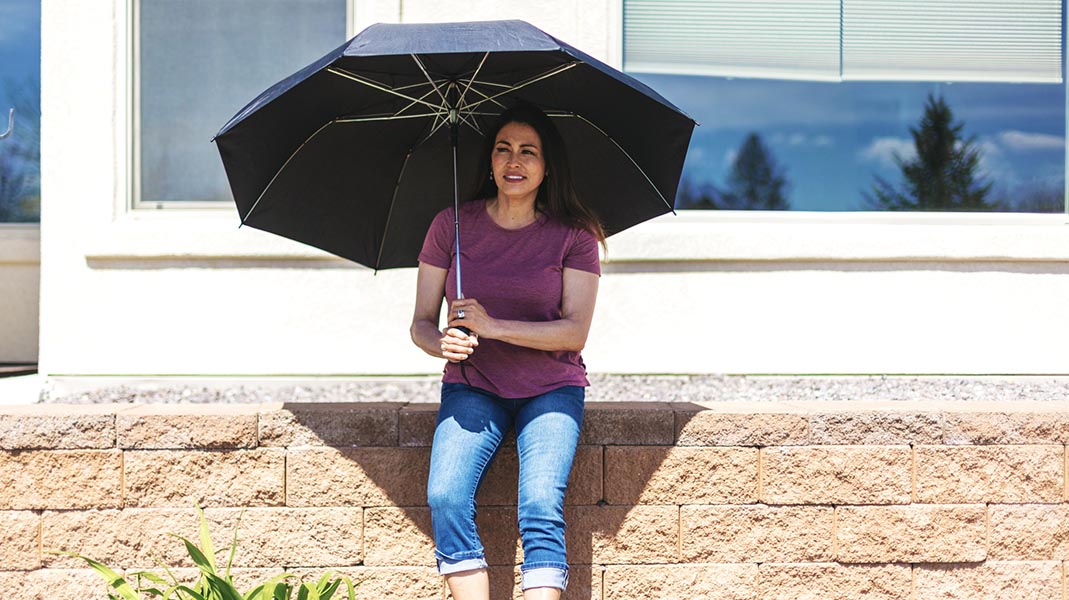 If a worker shows signs of possible heat stroke, get medical help immediately, and call 911. Until medical help arrives, move the worker to a shady, cool area and remove as much clothing as possible. Wet the worker with cool water and circulate the air to speed cooling. Place cold wet cloths, wet towels, or ice all over the body or soak the worker's clothing with cold water.
Heat Exhaustion
Heat Exhaustion is the next most serious heat illness. The signs and symptoms of heat exhaustion are headache, nausea, dizziness, weakness, irritability, confusion, thirst, heavy sweating, and a body temperature greater than 100.4°F. Workers with heat exhaustion should be removed from the hot area and given liquids to drink. Cool the worker with cold compresses to the head, neck, and face or have the worker wash his or her head, face, and neck with cold water. Encourage frequent sips of cool water. Workers with signs or symptoms of heat exhaustion should be taken to a clinic or urgent care for medical evaluation and treatment. Make sure that someone stays with the worker to monitor symptoms. If symptoms worsen, call 911 and get help immediately.
Heat Cramps
Heat Cramps are muscle pains usually caused by the loss of body salts and fluid during sweating. Workers with heat cramps should replace fluid loss by drinking water and/or carbohydrate-electrolyte replacement liquids (e.g., sports drinks) every 15 to 20 minutes.
Heat Rash
Heat Rash is the most common problem in hot work environments. Heat rash is caused by sweating and looks like a red cluster of pimples or small blisters. Heat rash most commonly appears on the neck, upper chest, groin, under the breasts and elbow creases. The best treatment for heat rash is to move to a cooler, less humid work environment. The rash area should be kept dry. Ointments and creams should not be used on a heat rash. Anything that makes the skin warm or moist may make the rash worse. A mild heat rash commonly goes away on its own within one to three days. You may want to seek medical treatment if heat rash symptoms persist more than a few days.
Factors that Contribute to Heat Illness
High temperature
High humidity
Low fluid consumption
Direct sun exposure (with no shade) or extreme heat
Limited air movement (no breeze or wind)
Physical exertion
Use of bulky clothing and equipment
Key Steps to Prevent Heat Illness:
Designate a Person to Oversee the Heat Stress Program at Your Location
Identify at least one (1) worker per shift at each jobsite trained in heat hazard identification, heat hazard correction/mitigation, sign of heat illness, heat illness first aid, and other key components of Servicon's Heat Illness Prevention Program. These workers should have access to a mobile phone in case 911 is to be called. In most cases, this will be the team lead or on-site supervisor or manager. Large or dispersed jobsites should identify at least two (2) workers per shift.
Hazard Identification
Hazard identification involves recognizing heat hazards and the risk of heat illness due to high temperature, humidity, sun and other thermal exposures, work demands, clothing or personal protective equipment (PPE) and personal risk factors.
Identification tools include (a) OSHA's Heat Smartphone App; (b) a Wet Bulb Globe Thermometer (WBGT) which is a measure of heat stress in direct sunlight that takes into account temperature, humidity, wind speed, sun and cloud cover, and (c) the National Weather Service Heat Index. Exposure to full sun can increase heat index values up to 15°F.
Water. Rest. Shade.
Ensure that cool drinking water is available and easily accessible. Note, certain beverages, such as caffeine, soft drinks, and alcohol can lead to dehydration. Encourage workers to drink one (1) liter of water over one (1) hour, which is about one (1) cup every fifteen (15) minutes. Provide or ensure that fully shaded or air-conditioned areas are available for resting and cooling down.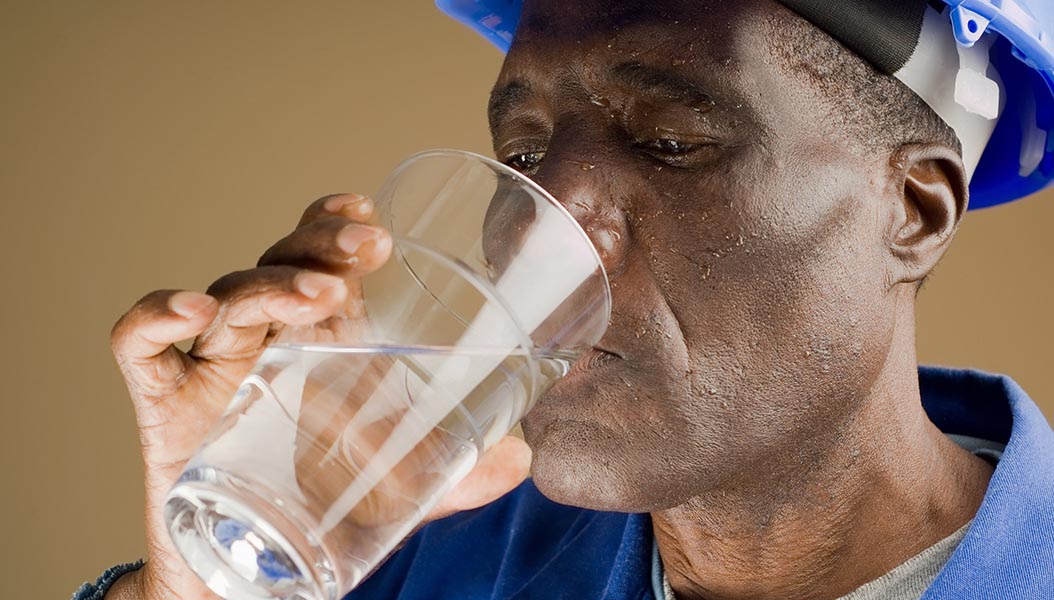 Acclimatization
Acclimatization is a physical change that allows the body to build tolerance to working in heat. It occurs by gradually increasing workloads and exposure and taking frequent breaks for water and rest in the shade. Full acclimatization may take up to 14 days or longer depending on factors relating to the individual, such as increased risk of heat illness due to certain medications or medical conditions, or the environment.
New workers and those returning from a prolonged absence should begin with 20% of the workload on the first day, increasing incrementally by no more than 20% each subsequent day.
During a rapid change leading to excessively hot weather or conditions such as a heat wave, even experienced workers should begin on the first day of work in excessive heat with 50% of the normal workload in the hot environment, 60% on the second day, 80% on day three, and 100% on the fourth day.
Modified Work Schedules
Altering work schedules may reduce workers' exposure to heat. For instance:
Reschedule all non-essential outdoor work for days with a reduced heat index;
Schedule the more physically demanding work during the cooler times of day;
Schedule less physically demanding work during warmer times of the day; and
Stop work if the risk of heat illness is very high.
Keep in mind that very early starting times may result in increased fatigue. Also, early morning hours tend to have higher humidity levels.
Training
Workers should be trained on the health effects of heat, the symptoms of heat illness, how and when to respond to symptoms, and how to prevent heat illness.
Monitoring for Heat Illness Symptoms
Immediately report the signs and symptoms of heat illness (listed previously) to improve early detection and action to be taken. Using a buddy system will assist supervisors when watching for signs of heat illness.
Emergency Planning
Have an emergency plan in place and communicate it to workers. Emergency plan considerations include:
What to do when someone is showing signs of heat illness. This can make the difference between life and death.
How to contact emergency help.
How long it will take for emergency help to arrive and training workers on appropriate first-aid measures until help arrives.
Indoor Workplaces
Indoor workplaces may be cooled by using air conditioning or increased ventilation, assuming that cooler air is available from the outside. Other methods to reduce indoor temperature may include:
Reduce radiant heat from surfaces and machinery by turning equipment off, insulating hot surfaces, or using shielding or specialty paint to redirect radiant heat away from the work environment;
Reduce humidity by using air conditioners, dehumidifiers, and eliminating steam or water vapor (sealing leaks, covering drains or open water tanks, and keeping floors dry).
The use of fans to increase the air speed over the worker will improve heat exchange between the skin surface and the air unless the air temperature is higher than the skin temperature.
---
Caja de herramientas de seguridad
Prevención de Enfermedades por Calor
En ocasiones, es posible que se requiera que los trabajadores trabajen en ambientes calurosos durante períodos prolongados. Cuando el cuerpo humano no puede mantener una temperatura normal, pueden ocurrir enfermedades por calor. Las enfermedades causadas por el calor pueden ser muy graves y pueden provocar la muerte. También es importante tener en cuenta que los entornos de trabajo calientes pueden existir tanto en el exterior como en el interior.
¿Qué es una enfermedad por calor?
Las siguientes son enfermedades que pueden resultar de la exposición al calor en el lugar de trabajo:
Golpe de calor
Golpe de calor es la enfermedad por calor más grave, que requiere atención médica inmediata. El golpe de calor ocurre cuando el sistema de regulación de la temperatura del cuerpo falla y la temperatura corporal aumenta a niveles críticos (más de 104 °F). ¡Esta es una emergencia médica que puede resultar en la muerte! Los signos de un golpe de calor son pérdida del conocimiento, confusión y convulsiones. Los trabajadores que experimentan un golpe de calor tienen una temperatura corporal muy alta y pueden dejar de sudar.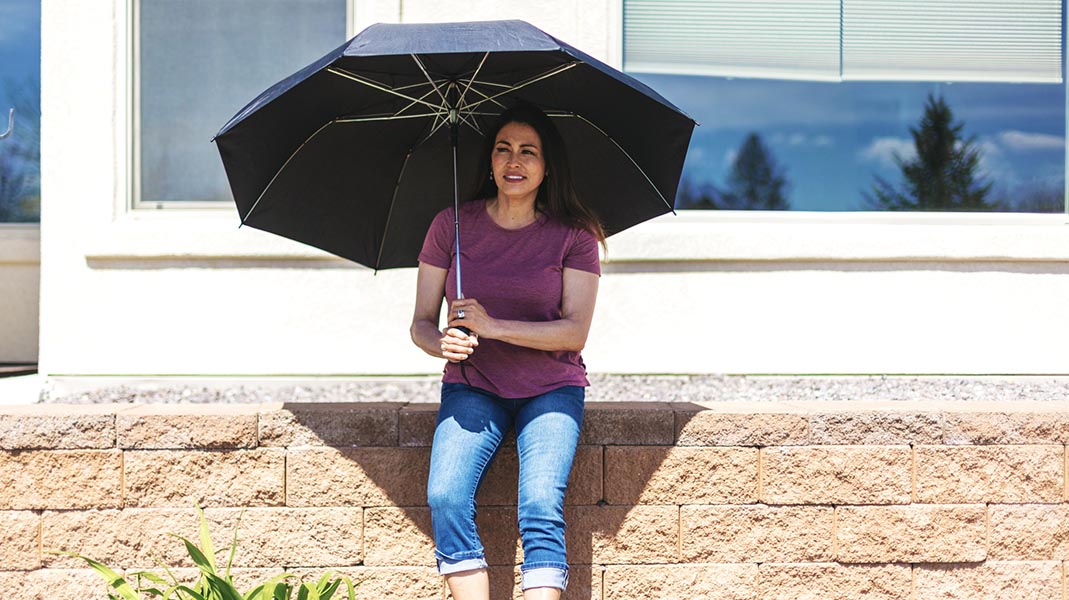 Si un trabajador muestra signos de un posible golpe de calor, obtenga ayuda médica de inmediato y llame al 911. Hasta que llegue la ayuda médica, mueva al trabajador a un área sombreada y fresca y quítele la mayor cantidad de ropa posible. Moje al trabajador con agua fría y haga circular el aire para acelerar el enfriamiento. Coloque paños húmedos fríos, toallas mojadas o hielo por todo el cuerpo o empape la ropa del trabajador con agua fría.
Agotamiento por calor
Agotamiento por calor es la siguiente enfermedad por calor más grave. Los signos y síntomas del agotamiento por calor son dolor de cabeza, náuseas, mareos, debilidad, irritabilidad, confusión, sed, sudoración intensa y temperatura corporal superior a 100.4 °F. Los trabajadores con agotamiento por calor deben retirarse del área caliente y recibir líquidos para beber. Refresque al trabajador con compresas frías en la cabeza, el cuello y la cara o haga que el trabajador se lave la cabeza, la cara y el cuello con agua fría. Fomente los sorbos frecuentes de agua fría. Los trabajadores con signos o síntomas de agotamiento por calor deben ser llevados a una clínica o atención de urgencia para evaluación y tratamiento médico. Asegúrese de que alguien se quede con el trabajador para controlar los síntomas. Si los síntomas empeoran, llame al 911 y obtenga ayuda de inmediato.
Calambres por calor
Calambres por calor son dolores musculares causados generalmente por la pérdida de sales y líquidos corporales durante la sudoración. Los trabajadores con calambres por calor deben reemplazar la pérdida de líquidos bebiendo agua y/o líquidos de reemplazo de carbohidratos y electrolitos (por ejemplo, bebidas deportivas) cada 15 a 20 minutos.
Sarpullido
Sarpullido es el problema más común en entornos de trabajo en caliente. El sarpullido por calor es causado por la sudoración y se ve como un grupo rojo de granos o pequeñas ampollas. El sarpullido por calor aparece con mayor frecuencia en el cuello, la parte superior del pecho, la ingle, debajo de los senos y los pliegues de los codos. El mejor tratamiento para el sarpullido por calor es mudarse a un ambiente de trabajo más fresco y menos húmedo. El área de la erupción debe mantenerse seca. Los ungüentos y cremas no deben usarse en un sarpullido por calor. Cualquier cosa que caliente o humedezca la piel puede empeorar la erupción. Un sarpullido leve por calor suele desaparecer por sí solo en uno a tres días. Es posible que desee buscar tratamiento médico si los síntomas del sarpullido por calor persisten más de unos pocos días.
Factores que contribuyen a la enfermedad por calor
Alta temperature
Alta humedad
Bajo consumo de fluidos
Exposición directa al sol (sin sombra) o calor extremo
Movimiento de aire limitado (sin brisa ni viento)
Esfuerzo físico
Uso de ropa y equipo voluminosos
Pasos clave para prevenir las enfermedades causadas por el calor:
Designe a una persona para que supervise el programa de estrés por calor en su ubicación
Identifique al menos un (1) trabajador por turno en cada lugar de trabajo capacitado en identificación de peligros por calor, corrección/mitigación de peligros por calor, signos de enfermedades por calor, primeros auxilios para enfermedades por calor y otros componentes clave del Programa de Prevención de Enfermedades por Calor de Servicon. Estos trabajadores deben tener acceso a un teléfono móvil en caso de que se llame al 911. En la mayoría de los casos, será el líder del equipo o el supervisor o gerente en el sitio. Los sitios de trabajo grandes o dispersos deben identificar al menos dos (2) trabajadores por turno.
Identificación de peligros
La identificación de peligros implica reconocer los peligros del calor y el riesgo de enfermedades causadas por el calor debido a la alta temperatura, la humedad, el sol y otras exposiciones térmicas, las demandas laborales, la ropa o el equipo de protección personal (EPP) y los factores de riesgo personales.
Las herramientas de identificación incluyen (a) la aplicación Heat Smartphone de OSHA; (b) un termómetro de globo y bulbo húmedo (WBGT), que es una medida del estrés por calor bajo la luz solar directa que tiene en cuenta la temperatura, la humedad, la velocidad del viento, el sol y la nubosidad, y (c) el índice de calor del Servicio Meteorológico Nacional. La exposición a pleno sol puede aumentar los valores del índice de calor hasta 15 °F.
Agua. Descanso. Sombra.
Asegúrese de que haya agua potable fresca disponible y de fácil acceso. Tenga en cuenta que ciertas bebidas, como la cafeína, los refrescos y el alcohol, pueden provocar deshidratación. Alentar a los trabajadores a beber un (1) litro de agua durante una (1) hora, que es aproximadamente una (1) taza cada quince (15) minutos. Proporcione o asegúrese de que haya áreas completamente sombreadas o con aire acondicionado disponibles para descansar y refrescarse.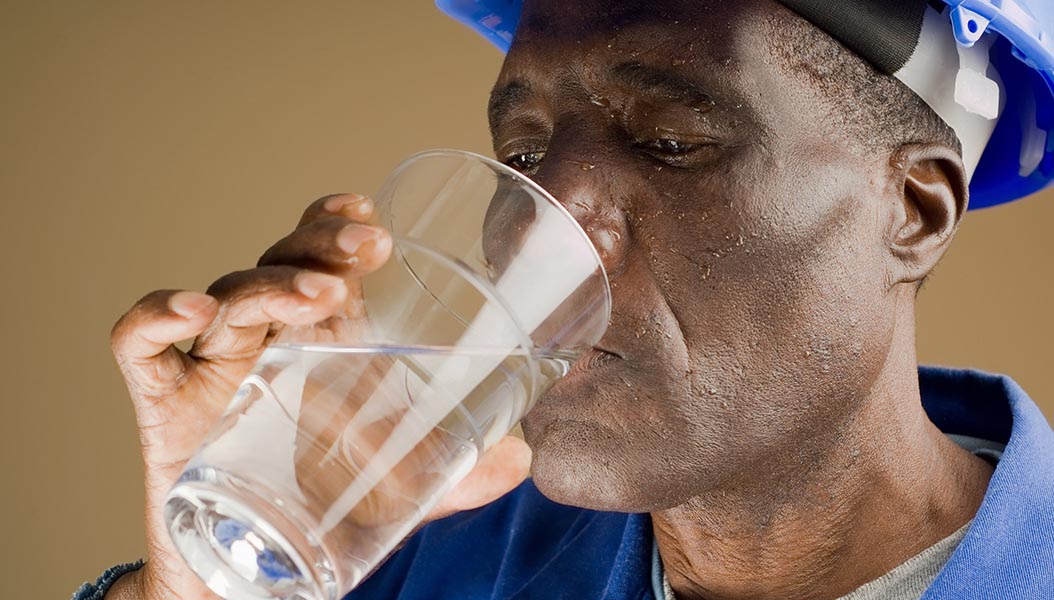 Aclimatación
La aclimatación es un cambio físico que permite que el cuerpo desarrolle tolerancia para trabajar en el calor. Ocurre aumentando gradualmente las cargas de trabajo y la exposición y tomando descansos frecuentes para tomar agua y descansar a la sombra. La aclimatación completa puede demorar hasta 14 días o más dependiendo de los factores relacionados con el individuo, como un mayor riesgo de enfermedades por calor debido a ciertos medicamentos o condiciones médicas, o al medio ambiente.
Los trabajadores nuevos y los que regresan de una ausencia prolongada deben comenzar con el 20 % de la carga de trabajo el primer día, aumentando progresivamente en no más del 20 % cada día subsiguiente.
Durante un cambio rápido que conduce a un clima excesivamente caluroso o a condiciones como una ola de calor, incluso los trabajadores experimentados deben comenzar el primer día de trabajo con un calor excesivo con el 50 % de la carga de trabajo normal en un ambiente caluroso, el 60 % el segundo día, 80% el tercer día y 100% el cuarto día.
Horarios de trabajo modificados
La alteración de los horarios de trabajo puede reducir la exposición de los trabajadores al calor. Por ejemplo:
Reprogramar todo el trabajo al aire libre no esencial para días con un índice de calor reducido;
Programar el trabajo más exigente físicamente durante las horas más frescas del día;
Programar trabajos menos exigentes físicamente durante las horas más cálidas del día; y dejar de trabajar si el riesgo de enfermedad por calor es muy alto.
Tenga en cuenta que los tiempos de inicio muy tempranos pueden provocar un aumento de la fatiga. Además, las primeras horas de la mañana tienden a tener niveles más altos de humedad.
Capacitación
Los trabajadores deben recibir capacitación sobre los efectos del calor en la salud, los síntomas de las enfermedades causadas por el calor, cómo y cuándo responder a los síntomas y cómo prevenir las enfermedades causadas por el calor.
Monitoreo de los síntomas de la enfermedad por calor
Informe de inmediato los signos y síntomas de enfermedades causadas por el calor (mencionados anteriormente) para mejorar la detección temprana y las medidas que se deben tomar. El uso de un sistema de compañeros ayudará a los supervisores a observar signos de enfermedad por calor.
Planificación de emergencias
Contar con un plan de emergencia y comunicarlo a los trabajadores. Las consideraciones del plan de emergencia incluyen:
Qué hacer cuando alguien muestra signos de enfermedad por calor. Esto puede marcar la diferencia entre la vida y la muerte.
Cómo ponerse en contacto con la ayuda de emergencia.
Cuánto tiempo tardará en llegar la ayuda de emergencia y capacitar a los trabajadores sobre las medidas de primeros auxilios adecuadas hasta que llegue la ayuda.
Lugares de trabajo interiores
Los lugares de trabajo interiores pueden enfriarse usando aire acondicionado o ventilación mejorada, suponiendo que haya aire más fresco disponible desde el exterior. Otros métodos para reducir la temperatura interior pueden incluir:
Reducir el calor radiante de las superficies y la maquinaria apagando el equipo, aislando las superficies calientes o usando protección o pintura especial para redirigir el calor radiante lejos del entorno de trabajo;
Reducir la humedad utilizando acondicionadores de aire, deshumidificadores y eliminando el vapor o el vapor de agua (sellando fugas, tapando desagües o tanques de agua abiertos y manteniendo los pisos secos).
El uso de ventiladores para aumentar la velocidad del aire sobre el trabajador mejorará el intercambio de calor entre la superficie de la piel y el aire, a menos que la temperatura del aire sea más alta que la temperatura de la piel.