Three Traits of People Who Love Their Custodian Jobs
Custodian jobs in the United States are expected to continue to grow at 6% annually through 2030. Yet some people don't apply for custodial jobs because they are not sure they have the right qualifications. Of course, the specific tasks can differ slightly depending on the location. Hospital custodian jobs have somewhat different responsibilities and cleaning and disinfecting protocols than jobs in a retail store or government facility, for example.
Facility-specific differences aside, below are three traits that the best custodians share, no matter what environment they keep clean, safe, and healthy.
People skills. Custodians deal with a variety of people no matter what the facility. For example, hospital custodians are also referred to as hospital housekeepers or, more commonly today, environmental services (EVS) hospital workers. Whichever title is used, these workers interact daily with their cleaning teams and supervisors as well as patients and their families, nurses, doctors, and hospital administrators. In fact, on average, people working in hospital custodian jobs spend more time in patient rooms than the medical staff. Also, patients frequently share their health-related concerns with EVS for hospitals workers because the patients often feel more comfortable confiding in these workers.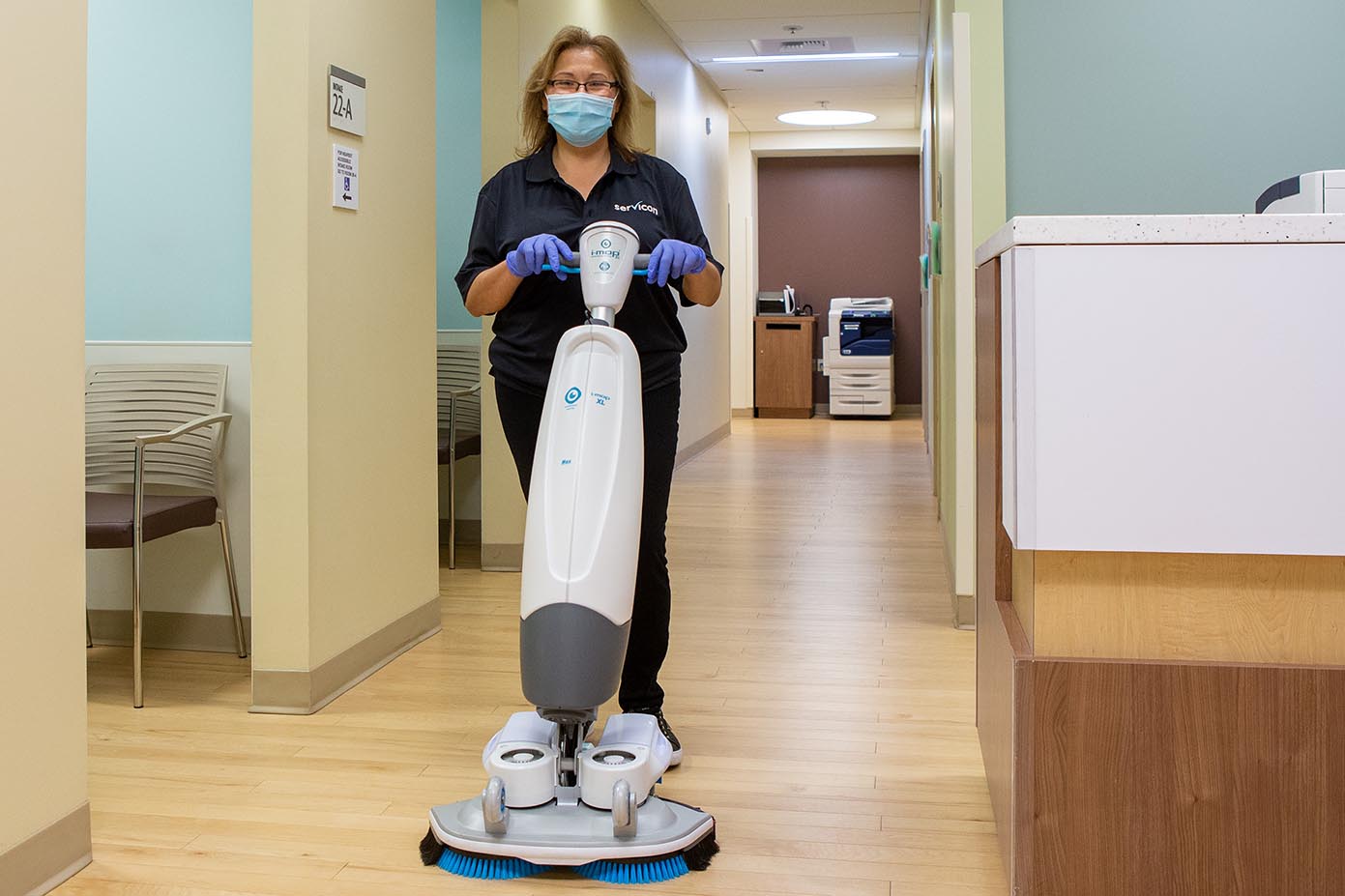 Similarly, people who work in school custodial jobs should be able to work well with teachers, relate to children, and communicate with administrators, school visitors, and parents. Workers in custodian jobs in retail stores must interact with their employers and customers. In summary, every facility has occupants, so having people skills is a plus for people in custodial jobs.
Responsible. "Custodian" is defined as "a person who has responsibility for or looks after something." That is what custodians do: They look after the health and safety of buildings and their occupants. Those working in custodial jobs are on the frontline in infection prevention and protecting human health. As highlighted by the recent COVID-19 pandemic, their work is invaluable, and workers successfully filling custodian jobs take this responsibility seriously.
Attention to detail. Custodial jobs require tasks to be done correctly and thoroughly to protect the health of those using the facility. For example, suppose a custodial job calls for cleaning and disinfecting frequently touched surfaces in a conference room. This means all high-touch surfaces should be cleaned and disinfected using the proper procedures. It is not enough, for example, to clean and disinfect the doorknobs, but forget the light switches. Luckily, there are checklists that most custodial teams use to be sure all duties are performed. There also are technologies, such as ATP meters and UV/blacklight and fluorescent marking gel, that can be used to show areas that may have been missed and where custodians may need additional training. But being detail-oriented can make many custodian jobs easier.
Custodian Jobs Hiring Near Me
If you are looking for a custodial job in the Southern California area, read what these employees say about working at Servicon and find out more about careers with Servicon.