Leading EVS and Commercial Cleaning Services Provider Earns CIMS-GB
Culver City, California, August, 2023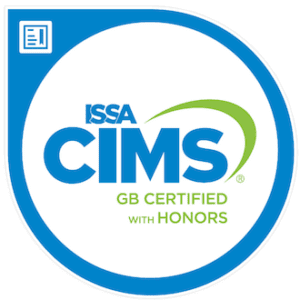 Servicon, Southern California's leading hospital environmental services (EVS) provider and commercial cleaning services company, has earned the Cleaning Industry Management Standard for Green Building (CIMS-GB) With Honors certification from ISSA, the worldwide cleaning industry association. This year marks the eighth year Servicon has been certified to the standard with honors.
"Servicon was one of the founders of true green cleaning; we've been practicing it even before CIMS-GB was available," says Servicon President and CEO Laurie Sewell. "The certification is a way to ensure we stay on track and keep up with any new developments that could further enhance our vision of creating healthy environments for a better working future."
Industry veteran William Griffin audited the certification, which is good for two years. According to Servicon Safety Director Carlos Janer, the certification process took Servicon approximately one month to complete.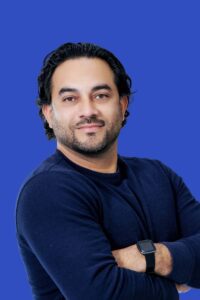 "Servicon cares about sustainability, the environment, our customers, and the community," says Janer. "We ensure the material and supplies are as environmentally friendly as possible so they contribute to healthy workplaces. and don't damage the environment. The certification is one way to show all our stakeholders—our employees, clients, and potential customers—we are serious about this. And because we already are doing the right thing for people and the planet, we have the programs and processes in place, which made achieving certification much easier."
About CIMS-GB
CIMS-GB is designed to show a company's commitment to sustainability and green cleaning to better protect the environment and create healthier workspaces. The certification also demonstrates an organization's ability to assist customers in achieving U.S. Green Building Council's Leadership in Energy and Environmental Design for Existing Building Operations and Maintenance (LEED-EB: O&M) points. It gives customers confidence that Servicon is prepared to partner with them in the LEED-EB: O&M process.
Certified with honors means the organization meets or exceeds the industry standard in the core business areas while showing professionalism and providing clients with access to proven green-cleaning programs.
About ISSA
Headquartered in Rosemont, Il, ISSA, the worldwide cleaning industry association, promotes cleaning as a valuable investment in human health, the environment, and an improved bottom line. For more information, visit www.issa.com.
About Servicon, California's Leading Cleaning Services Provider
Celebrating its 50th anniversary this year, Servicon is a leading hospital EVS and commercial cleaning services provider specializing in aerospace, healthcare, life sciences, and facility maintenance of complex facilities. At Servicon, we live by our purpose to elevate the industry and provide healthy environments for people to thrive. As a privately held, women-owned and operated company, we work and live by our vision of creating a better working future. To learn more about Servicon, please contact us.