Servicon Executive to Lead The Worldwide Cleaning Industry Association
Culver City, California, October 4th, 2023 – Laurie Sewell, president and CEO of Servicon, a leading aerospace, hospital environmental services (EVS), and commercial cleaning services provider and distributor, has been named 2024 vice president and 2025 president of ISSA, the worldwide cleaning industry association. Rounding out her three-year term, she will serve as the board's international director in 2026.
"I am humbled and honored to have been elected to lead an organization of ISSA's caliber and to help maintain and grow its reputation as the worldwide industry leader," Sewell says. "I also congratulate my fellow board members and look forward to working with them to ensure the continued growth and prosperity of the association, its members, and our industry overall."
A History of Service
Servicon and Sewell's history with ISSA goes far back. Servicon has been an ISSA member since 2013, yet Sewell joined the association in 1993. She was active in ISSA's Young Executive Society (YES), serving in various board positions, including chairperson. In 1999, Sewell earned the YES Industry Special Achievement Award. She also served a three-year term as a distributor director on the ISSA board of directors from 2000 to 2002. Servicon and its employees, including Sewell, participate in various association educational programs, and this year, Servicon renewed its Cleaning Industry Management Standard for Green Buildings (CIMS-GB), earning the CIMS-GB With Honors designation for the 7th year.
As head of a women-owned and operated company in a historically male-dominated industry, Sewell is also active in the ISSA Hygiea Network. In 2016, she received the ISSA Hygieia Special Honors Award and was a featured speaker for the group's recent Leadership and Networking Conference. Servicon also provides scholarships to its employees and those being cared for by a Servicon employee through the ISSA Scholars program.
In Good Company
Sewell joins the following industry leaders serving on the 2024 ISSA board:
President Matthew J. Schenk, Midlab Inc.
Executive Officer: Adam Camhi, Sunbelt Rentals
Manufacturer Director: Bill Simpson, Ecolab Inc.
Distributor Director: Debbie Sardone, Speed Cleaning Inc.
BSC Director: Ricardo Regalado, Rozalado & Co. Commercial Cleaning
Past President/International Director: Matt Vonachen, Vonachen Group
Secretary: Tom Friedl, Hospeco Brands Group
Treasurer: Scott Stevenson, KleenMark
Canada Director: Brock Tully, Bunzl Canada Inc.
Distributor Director: Michael Chiappe, California Janitorial Supply Co.
Distributor Director: Laura Ann Craven, Imperial Dade
Manufacturer Reps Director: Jay Shearer, Avision
Manufacturer Director: Nicole Goulet, Diversey.
"On behalf of the ISSA team, it is my pleasure to welcome the new directors and their fresh perspectives to our 2024 Board as we continue our mission to change the way the world views cleaning," says ISSA Executive Director John Barrett.
The 2024 board members will assume their roles as of the ISSA General Business Meeting on November 16, which will be held during ISSA Show North America 2023 at Mandalay Bay Convention Center in Las Vegas. For more information on the tradeshow, visit show.issa.com.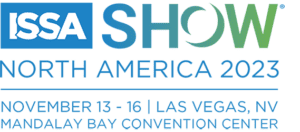 About ISSA
ISSA is the leading trade association for the cleaning industry worldwide, with more than 10,500 distributor, manufacturer, manufacturer representative, building service contractor, in-house service provider, residential cleaning, and associated service members.
The association is headquartered in Chicago, U.S.; Toronto, Canada; Milan, Italy; Sydney, Australia; and Seoul, South Korea. For more information, visit www.issa.com.
About Servicon
As a leading commercial cleaning provider, Servicon is dedicated to providing exemplary commercial cleaning and facility maintenance for complex facilities nationwide. We service various industries, including aerospace, healthcare, municipal, and manufacturing. At Servicon, we live by our purpose: to elevate the industry and provide healthy environments for people to thrive. As a privately held, women-owned and operated company, we work and live by our vision of creating a better working future. Contact us to learn more.