On October 29, 2018, Servicon was recognized by the LA Business Journal on its list of Influential Family-owned Businesses. It is a great honor to be acknowledged, and we will continue our work changing the face of our industry in every aspect of our business.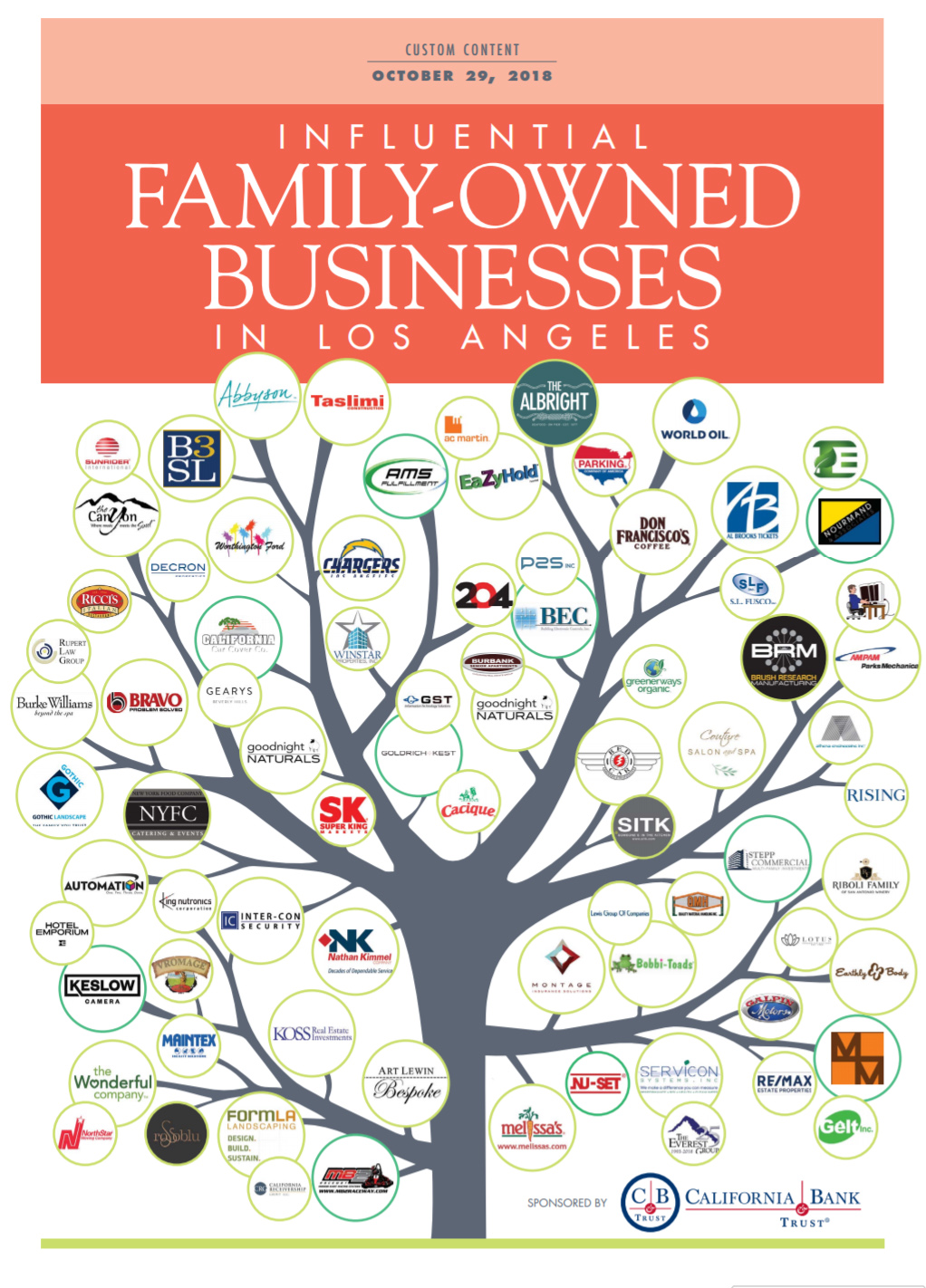 THE HISTORY OF SERVICON
Servicon Systems, Inc., founded in 1973 by the late Richard J. Mahdesian, is an LA-based provider of innovative, sustainable custodial and maintenance solutions for complex environments, including aerospace, refineries, high-tech, biotech, and healthcare facilities. Servicon was the undisputed leader in green cleaning 20 years ago and continues to break new ground. One of the company's biggest achievements in recent years has been the extent to which it has changed perceptions of the value of the actual work that is done and created new growth opportunities for workers in the janitorial industry.
Servicon's specialized certification programs in its contemporary Mahdesian Learning Center and Client Innovation Hub, skill development in new technologies and active career track initiatives for what was once considered static positions have brought new opportunity and dignity to janitorial employees throughout the industry. "People-first" is their mantra, and the firm's commitment to diversity, bringing up workers and developing talent at all levels has been a game-changer for employees and their families.
Today, Richard's son Michael Mahdesian is Chairman of the Board. Michael's sister-in-law, Laurie Sewell is President and CEO, and his two grandsons Greg Mahdesian and Nick Rabonovitch serve as Employee Ambassador and as in-house counsel, respectively.
The Mahdesian family extends Servicon's mission of service to serving others in the greater community. The company partners with Hope of the Valley Mission, a local nonprofit organization for the homeless, organizing dedicated departmental teams that serve meals, collect and donate necessities and clean facilities.