When a Passion for Cleaning and Aerospace Collide
When Servicon Strategic Accounts Director Neil Bernstein turned down an offer to work at Servicon, it wasn't because he didn't like the company or the owners. He feared he liked them too much.
From Reluctant to Right
After nine years working for floorcare equipment manufacturer Minute Man, Neil started the independent industry rep, Sales Plus, with his partner, Jeff Stone. In 2004, Sales Plus merged with Access Partners, combining Sales Plus' janitorial lines with Access' food service lines. In 2015, Neil decided it was time to move on and sold his interest in Access.
Soon after this, Servicon President and CEO Laurie Sewell contacted Neil, telling him she had the perfect job for him. It wasn't the first time the idea of Neil coming to work for the company had come up.
"Laurie and I are great friends," Neil says. "One day, while I was still with Access, I called and told her I needed to vent and was picking her up for lunch. By the meal's end, she said it would be fun if I came to work for Servicon. I answered it would be fun, but I couldn't. I know her whole family; I am the only vendor they invited to their home for holidays and other events. I told her it would be like working for my own family."
After leaving Access, Neil was still reluctant to work for Laurie and Servicon, going so far as to accept another job offer. But the seed had been planted. As he continued considering Laurie's offer, he expressed his concerns about more pressure due to his relationship with the family to Servicon's founder, Richard Mahdesian. "I still remember his response," Neil recalls. "Leaving the decision to me, all Richard said is, 'Yes, I know.'"
Neil accepted the position as director of strategic accounts, and not only has his friendship with his boss survived, but he has also discovered new sides to her.
"I've worked for Servicon for eight years, but as a rep, I have worked with the company for 30 years," Neil says. "All this time, I've known Laurie. I knew she was good at what she does, but I never realized what a great visionary leader she is. She's amazing. Hers will be hard shoes to fill when she decides to step down."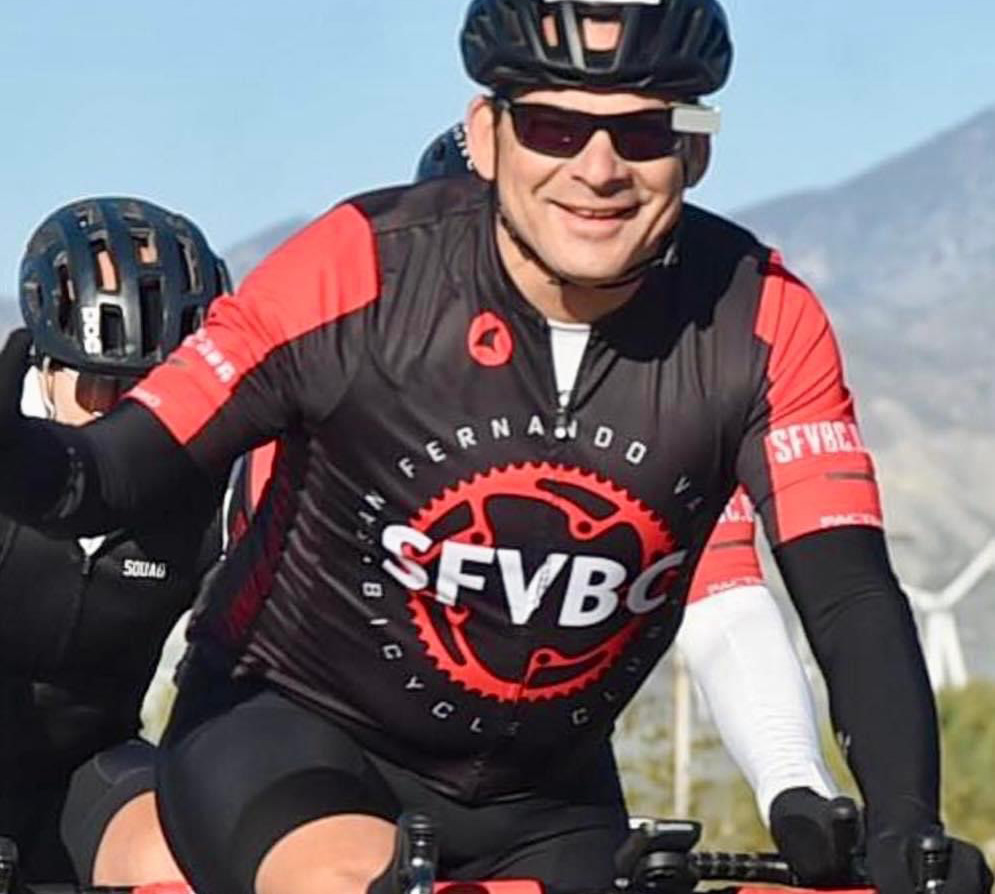 Taking Off In Aerospace
When Neil came to Servicon, he brought a lot of business with him thanks to the industry relationships he had formed over the years, which included clients in all sectors. Once he had converted them to Servicon customers, he pounced on the opportunity to grow Servicon's already strong aerospace sector. The more he got involved in aerospace, the more he loved it, especially the diversity.
"I like the variety of my job," he says. "I like that I am not stuck in a hole doing the same thing every day. One day, I might show someone how to use a toilet bowl brush, and the next, I might be working on a $10 million contract. Every day is different. I get to pull out my accounting degree as often as I pull out a carpet spotter. I am using all my skills, and I've had to learn a lot of new ones. It's been a blast."
That's not to say his job is without challenges. "Maintaining classified and nonclassified staffing levels is challenging, as is growing existing accounts," he says. "It's common in aerospace for two sites that are the same company and might be right across the street to hire two different cleaning service providers. So even though we may do a lot of business with the company, getting another site is like selling to a whole new account.
"Aerospace is also unique in that most of the companies have government contracts so the bids are highly regulated and very specific. It's different than, say, a manufacturer that can basically do things how it wants. And aerospace facilities are very complex. They have Class 1 cleanrooms, high bays, test labs, epoxy flooring areas requiring special treatment, and normal areas like offices, lobbies, and cafeterias. They also have classified space, which is a whole different animal."
A Passion for Cleaning
When Neil speaks about the cleaning industry, his enthusiasm is contagious.
"It's fantastic to be a cleaner, and I try to instill this passion in everyone," Neil says. "I wish I had known this when I was in college instead of doing the work I did, like selling shoes. Give me five minutes with a waiter comparing jobs, and I will have him working for us."
"If COVID taught us anything, it is that we are essential. Living and working in a clean, healthy environment hasn't been so important since the plague. I like to say we have the best jobs in the second most important business in the world. I always say the second because if I say the first, the person will argue that No. 1 is whatever industry the person is in."
It is an argument Neil is confident of winning. "One Passover, a radiologist and I argued about whose field was more important. I told him he couldn't even create the films without us, and he finally conceded our industry was more important. Everyone at the table clapped, although it might have been that they were happy we stopped arguing since we were sitting at opposite ends of the table!"
50 Plus 50
Neil believes Servicon's 50 years of success is attributable to "doing well by doing right" and taking care and being supportive of the company's greatest asset, its people. His prediction for the next 50? "I think success will come from continuing to do what we are doing and expanding to deliver the same level of service we provide in California to even more clients nationwide."
El Espacio Perfecto
Cuando la Pasión por la Limpieza y la Aeronáutica se Encuentran
Cuando Neil Bernstein, Director de Cuentas Estratégicas de Servicon, rechazó una oferta de trabajo en Servicon, no fue porque no le gustara la empresa o los propietarios. Temía que le gustaran demasiado.
De Reluctante a Acierto
Después de nueve años trabajando para el fabricante de equipos de cuidado de pisos Minute Man, Neil comenzó de ser representante independiente de la industria, Sales Plus, con su socio, Jeff Stone. En 2004, Sales Plus se fusionó con Access Partners, combinando las líneas de productos de limpieza de Sales Plus con las líneas de servicios de alimentos de Access. En 2015, Neil decidió que era hora de seguir adelante y vendió su interés en Access.
Poco después, Laurie Sewell, Presidenta y CEO de Servicon, contactó a Neil, diciéndole que tenía el trabajo perfecto para él. No era la primera vez que surgía la idea de que Neil trabajara para la empresa.
"Laurie y yo somos grandes amigos", dice Neil. "Un día, cuando aún estaba con Access, llamé y le dije que necesitaba desahogarme y la recogí para ir almorzar. Al final de la comida, ella dijo que sería divertido si viniera a trabajar para Servicon. Yo respondí que sería divertido, pero que no podía. Conozco a toda su familia; soy el único proveedor que han invitado a su casa para las fiestas y otros eventos. Le dije que sería como trabajar para mi propia familia."
Después de dejar Access, Neil todavía estaba reticente a trabajar para Laurie y Servicon, hasta el punto de aceptar otra oferta de trabajo. Pero la semilla había sido plantada. Mientras seguía considerando la oferta de Laurie, expresó sus preocupaciones sobre la presión adicional debido a su relación con la familia al fundador de Servicon, Richard Mahdesian. "Todavía recuerdo su respuesta", recuerda Neil. "Dejando la decisión en mis manos, todo lo que Richard dijo fue, 'Sí, lo sé'."
Neil aceptó el puesto como director de cuentas estratégicas, y no solo ha sobrevivido su amistad con su jefa, sino que también ha descubierto nuevos aspectos de ella.
"He trabajado para Servicon durante ocho años, pero como representante, he trabajado con la empresa durante 30 años", dice Neil. "Todo este tiempo, he conocido a Laurie. Sabía que era buena en lo que hace, pero nunca me di cuenta de lo buena líder visionaria que es. Es increíble. Será difícil llenar sus zapatos cuando decida retirarse."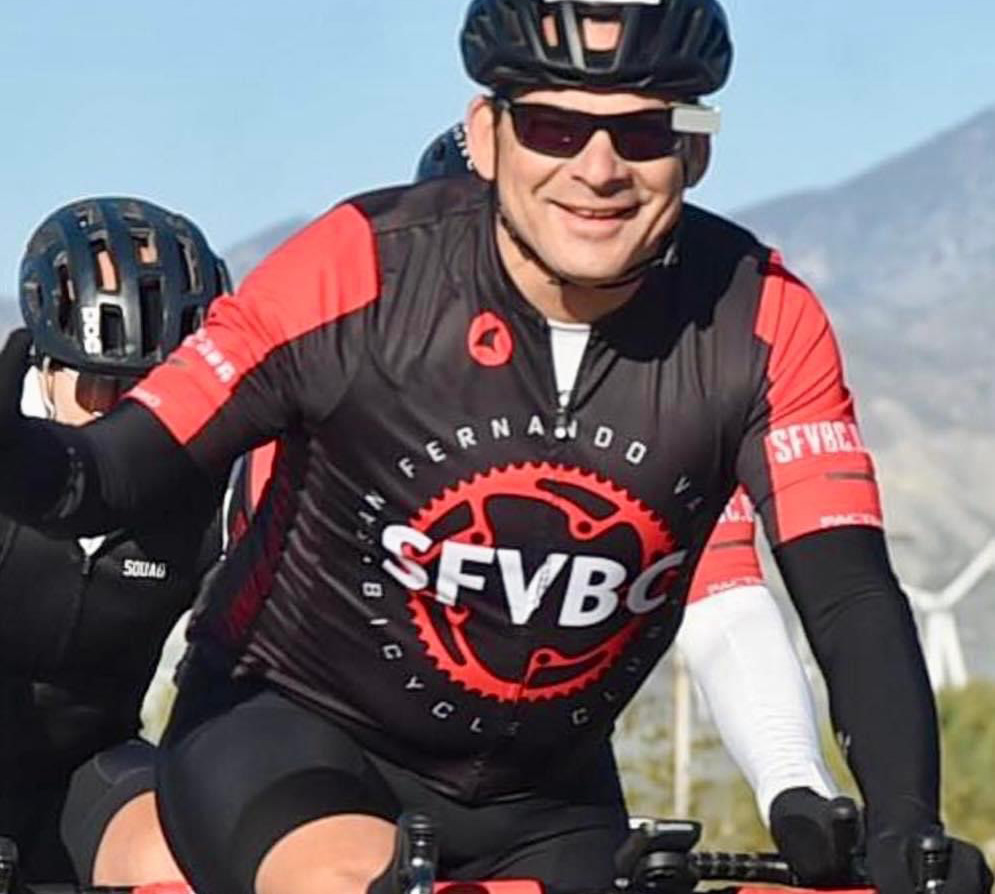 Despegando en Aeronáutica
Cuando Neil llegó a Servicon, trajo consigo una gran cantidad de negocio gracias a las relaciones industriales que había formado a lo largo de los años, lo que incluía clientes en todos los sectores. Una vez que los convirtió en clientes de Servicon, aprovechó la oportunidad para hacer crecer el ya fuerte sector aeroespacial de Servicon. Cuanto más se involucraba en la aeronáutica, más le gustaba, especialmente la diversidad.
"Me gusta la variedad de mi trabajo", dice. "Me gusta no estar atrapado haciendo lo mismo todos los días. Un día podría mostrarle a alguien cómo usar un cepillo para inodoro y al siguiente, podría estar trabajando en un contrato de $10 millones. Cada día es diferente. Utilizo mi título en contabilidad tan a menudo como uso un quitamanchas de alfombras. Estoy utilizando todas mis habilidades, y he tenido que aprender muchas nuevas. Ha sido increíble."
Eso no quiere decir que su trabajo esté exento de desafíos. "Mantener los niveles de personal clasificado y no clasificado es un desafío, al igual que crecer las cuentas existentes", dice. "Es común en la aeronáutica que dos sitios que son de la misma empresa y podrían estar uno frente al otro contraten a dos proveedores de servicios de limpieza diferentes. Así que, aunque hagamos mucho negocio con la compañía, conseguir otro sitio es como vender a una cuenta completamente nueva.
"La aeronáutica también es única en el sentido de que la mayoría de las empresas tienen contratos gubernamentales, por lo que las ofertas están altamente reguladas y son muy específicas. Es diferente a, digamos, un fabricante que básicamente puede hacer las cosas como quiera. Y las instalaciones aeroespaciales son muy complejas. Tienen salas limpias de Clase 1, altos hangares, laboratorios de pruebas, áreas con pisos de epoxi que requieren un tratamiento especial y áreas normales como oficinas, vestíbulos y cafeterías. También tienen espacio clasificado, que es un animal completamente diferente."
Una Pasión por la Limpieza
Cuando Neil habla sobre la industria de la limpieza, su entusiasmo es contagioso.
"Es fantástico ser un limpiador, y trato de inculcar esta pasión en todos", dice Neil. "Ojalá hubiera sabido esto cuando estaba en la universidad en lugar de hacer el trabajo que hacía, como vender zapatos. Dame cinco minutos con un camarero comparando trabajos, y lo tendré trabajando para nosotros."
"Si COVID nos enseñó algo, es que somos esenciales. Vivir y trabajar en un ambiente limpio y saludable no ha sido tan importante desde la peste. Me gusta decir que tenemos los mejores trabajos en el segundo negocio más importante del mundo. Siempre digo el segundo porque si digo el primero, la persona argumentará que el No. 1 es la industria en la que está."
Es un argumento en el que Neil confía en ganar. "Una Pascua, un radiólogo y yo discutimos sobre cuál trabajo era más importante. Le dije que ni siquiera podría crear los rayos x sin nosotros, y finalmente concedió que nuestra industria era más importante. Todos en la mesa aplaudieron, aunque podría haber sido que estaban contentos de que dejáramos de discutir ya que estábamos sentados en extremos opuestos de la mesa!"
50 Más 50
Neil cree que los 50 años de éxito de Servicon se deben a "hacer bien haciendo lo correcto" y cuidar y apoyar al mayor activo de la empresa, su gente. ¿Su predicción para los próximos 50? "Creo que el éxito vendrá de continuar haciendo lo que estamos haciendo y expandirnos para entregar el mismo nivel de servicio que proporcionamos en California a aún más clientes en todo el país."