Safe Spaces. Confident Operations.
Commercial Cleaning Services for High-Traffic Spaces
Responsive Solutions for Large Spaces
Commercial Facility Maintenance Services
Every commercial facility has unique operational requirements to remain functional and continue offering essential services to its customers. Servicon's maintenance programs are tailored to meet every need with specifically trained and certified Maintenance Technicians who understand the importance of quality workmanship and timeliness.
With our extensive knowledge of large, intricate spaces, Servicon readily adapts to service organizations such as:
Stadiums, Campuses, Schools
Local and Federal Government Buildings
Sports Arenas
Convention Centers
Airports
Banking and Financial Buildings
Technology and Data Centers
Warehousing and Distribution Property
Building Maintenance Services
Now, with our extensive list of maintenance services, your business can rely on Servicon to accomplish all your ongoing building requirements, such as:
Roof Leak Repairs

Graffiti Removal

Roof Cleaning

Clearing of Roof Drains & Gutters

Sign Removal

Fascia Patching & Painting

Drywall Patching & Painting

Curb, Concrete, Asphalt Repair

Sealing Sidewalk Joints & Cracks

Parking Lot Resealing & Restriping

Replacement of Wheel Stops

Trash Enclosure Repairs

Welding Repair of Railings & Gates

Asphalt Repair

Beehive Removal

Replacement of Steel Grates

Tenant Improvement Work

Installation of earthquake shut off valves

Holiday Décor

Tenant Support Services
Moving assistance
Interplant delivery
Security escorting
Call center
Recycling options
Crib attendants
Custodial Services With Care

Keeping Your Business Safe, Healthy, & Operational
Professional Commercial Cleaning Services
Commercial spaces are vital environments for the people and patrons who use them. Remaining operational requires precise and professional commercial cleaning services to protect everyone's health and safety. When your business is confidently cleaned and maintained, then you can focus on what you do best with minimized risk of service interruption.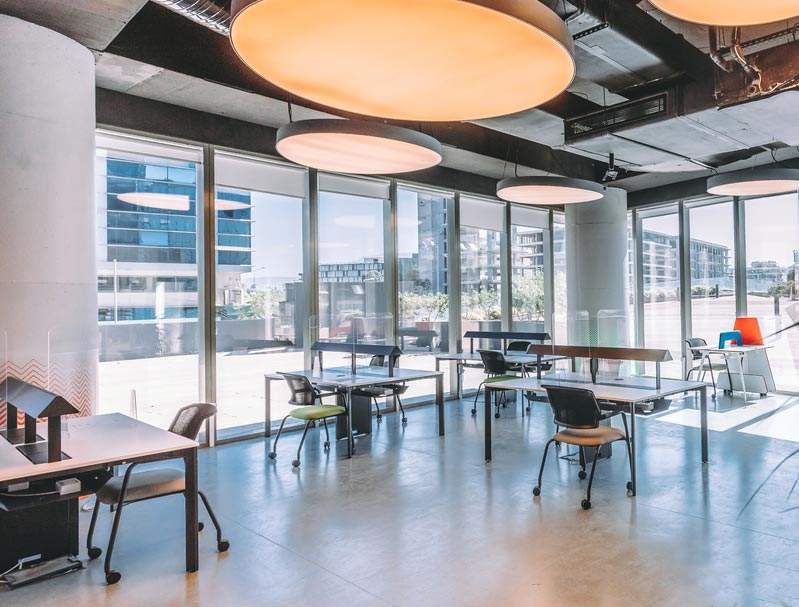 Caring for People. Caring for Spaces.
Servicon's philosophy is about caring for people. Our 50 years as one of North America's leading commercial cleaning companies in complex facilities has proven that when people feel valued and can care for their families, they are more dedicated to their employers and workspaces.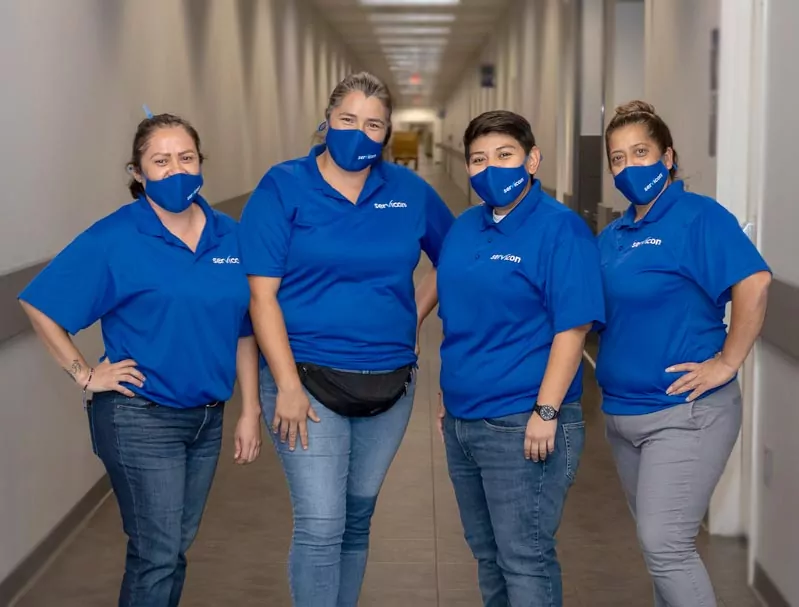 Experts in Commercial Janitorial Services
Our Custodial Technicians are highly-skilled and motivated to provide exceptional commercial janitorial services for our clients. We provide customized infection prevention and maintenance programs to suit every need in addition to daily custodial tasks. The result is highly-effective commercial spaces where everyone thrives.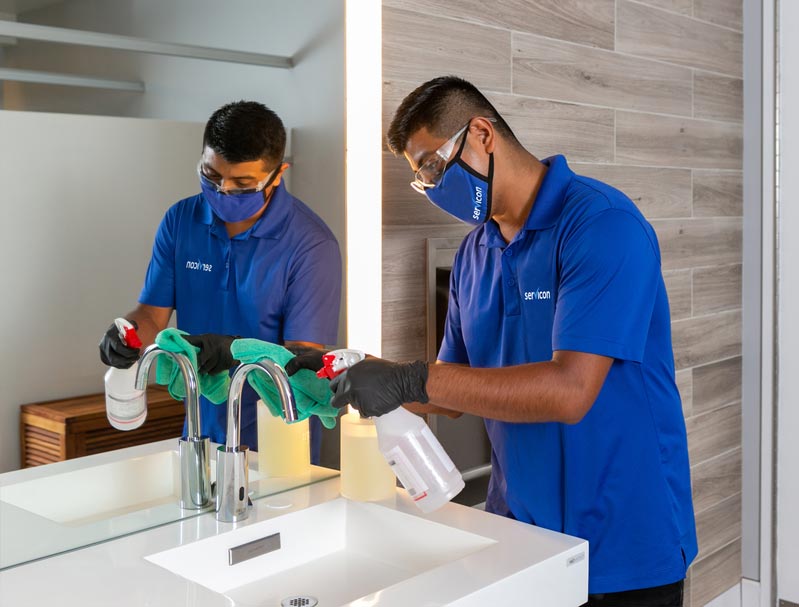 Professional Cleaning Services for Commercial Spaces

Your facility needs more than just standard janitorial services. Instead, you need customizable and agile solutions that meet the unique requirements of your organization and the people using your spaces.
Servicon partners with you to connect the right cleaning services to your specific operational necessities with skilled and dedicated Custodial Technicians.
Commercial Janitorial Services:
The Right People. Unparalleled Results.
Elevating the
Commercial Cleaning
Industry 
From the beginning, our focus has been on people. Servicon creates a culture of caring about people and their communities, providing opportunities to excel while supporting their families. At the same time, our clients receive exceptional commercial cleaning service and supplies to meet the strictest quality standards, making Servicon a distinctive leader in the industry.
Three contributing elements are vital to ongoing success:
Quality People
We acquire conscientious, top talent who understands the value of their role in commercial cleaning services and maintenance applications and genuinely care about their contribution to your business.
Experts in Complexity
Servicon excels in highly-complex environments with intricate standards. Our expertise and meticulous attention to detail ensure the highest proficiency and quality assurance.
Agile Solutions
Agile, on-point resources fuse with all the needs of commercial companies providing coveted and essential services. We customize our services to provide intelligent solutions that work.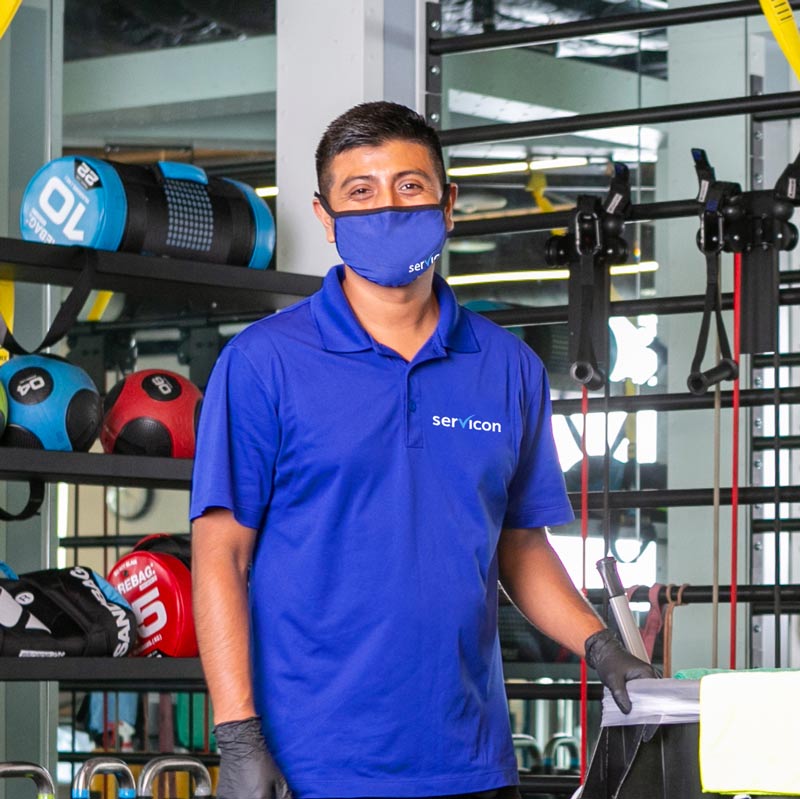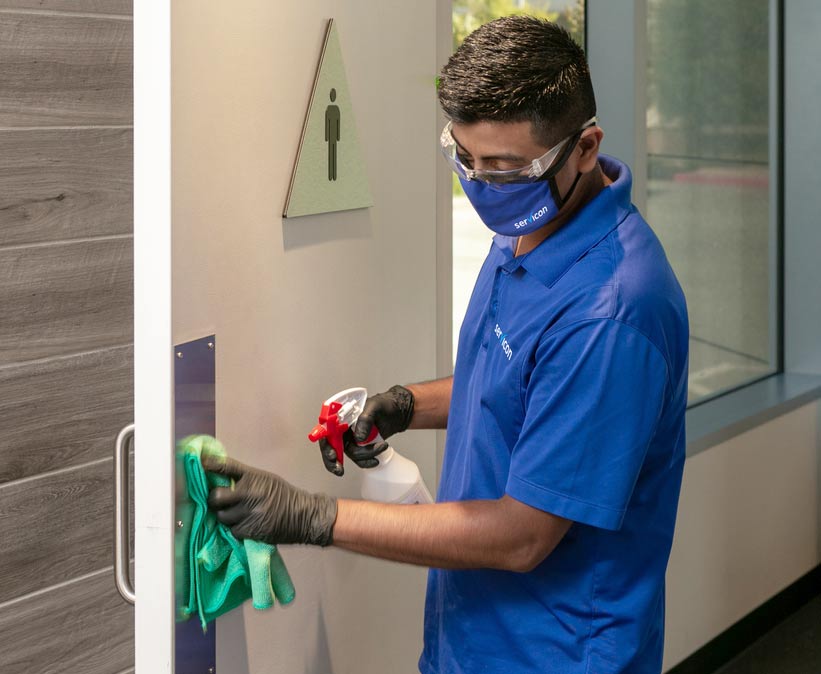 Servicon Supplies Division
Having the latest science-backed custodial supplies and equipment readily available is essential to sustaining elevated cleaning and maintenance procedures in commercial facilities. Indeed, they are crucial to remaining operational and protecting the people within these buildings.
Servicon's in-house Supply Division ensures an uninterrupted supply chain for our employees and clients and includes thoroughly investigated innovations to stay current with industry requirements and emerging pathogens. Our Innovation Council has a pulse on the best products, equipment, and processes based on scientific research and real-world testing to provide our clients with responsive solutions to their commercial cleaning and maintenance needs.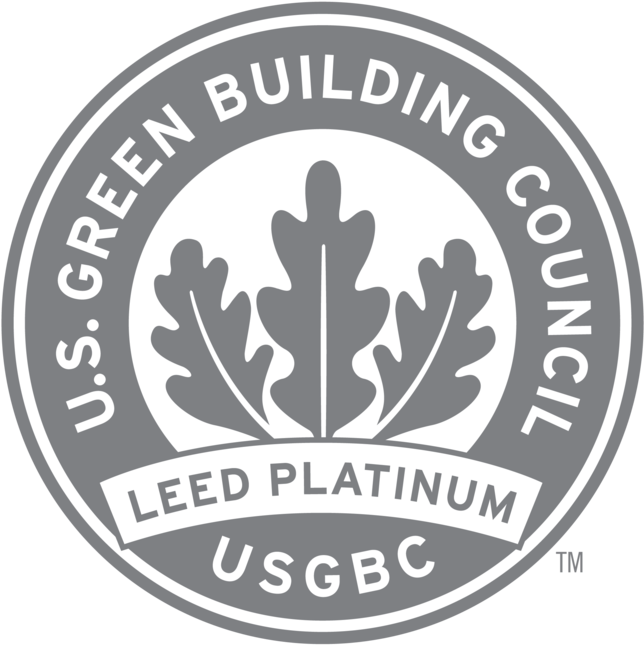 Award-Winning Sustainability
Part of creating healthy spaces where people thrive is protecting the environment they live in, making it safe for future generations. With Servicon's cutting-edge sustainability practices, our clients happily reduce their environmental impact while streamlining maintenance costs.
Servicon proudly leads the way by implementing these same award-winning principles in our own buildings. Our state-of-the-art training center is LEED Platinum-certified by the U.S. Green Building Council. We are Cleaning Industry Management Standard for Green Buildings (CIMS-GB)-certified and have earned numerous sustainability awards, including our 2022 recognition from Green2Sustainable.
Our quality services help increase your property value, maintain occupancy rates, and keep your building occupants safe and happy.
We invite you to to find out more about Servicon's cleaning services for complex facilities and to schedule a free assessment.